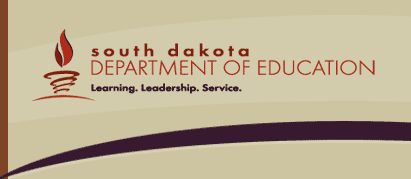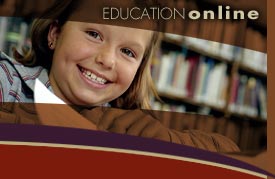 2010


Secretary's Column
Hot Topic: 3 Big Things: Improve student achievement, college and career readiness
2010 Report Card: Schools tackle AYP and student proficiency
New data collection rules in place
Board considers changes to end-of-course exams, health education standards
Title Consolidated Reviews scheduled for 2010-11
Writing contest to promote Year of Unity
Apex AP courses for fall 2010 now open
Upcoming Events



Title I to host Webinars on School Improvement
Aug. 9, Aug. 23, online
Get technical assistance for Consolidated Title Reviews
Aug. 26, Sept 8, online
Don't miss:
Trainings for new state writing assessment
Beginning Aug. 30 online
Gifted education conference coming to Pierre
Sept. 12-13, Pierre
Training addresses dropout prevention
Sept. 14-15, Pierre
IEP Workshops to be held in September
Sept. 24, Platte
Sept. 30, Hill City
Nov. 5, Milbank
---
Secretary's Column
By Tom Oster
Department of Education
Random Thoughts

What are the 3 Big Things?
Last month, I mentioned the department's "3 Big Things" in my column, and this month's Hot Topic is devoted to them as well. I encourage you to get involved in these efforts. I believe they have the potential to positively impact your academic bottom line: student achievement.

Superintendents: You will receive a packet of information in the mail detailing the 3 Big Things next week. Please call our office if you have any questions.

AYP comes to close
This year's annual AYP process is wrapping up – with Aug. 9 the last day for appeals. I want to congratulate all those schools and districts that met this year's goals. As we get closer to the goal of 100 percent proficiency in reading and math, it gets more difficult to show progress.

I know how hard your staffs and students work each year to do well on the Dakota STEP and STEP-A. I also appreciate your efforts to carefully review your data during the AYP process. Thank you for these efforts and for your dedication to ensuring that South Dakota students get the best education possible.

Technology summit
Last month, I had the opportunity to participate in a panel discussion at the National Rural Education Technology Summit in Washington, D.C. I was asked to be on the panel because of South Dakota's leadership in the area of educational technology. It was a chance to tout the great things we have done with technology in our schools, but also to express concern about our existing infrastructure.

With the economic concerns of the past several years, the technology infrastructure in our schools has suffered. We haven't been able to stay on top of updates. And, as you well know, the longer you put off improvements, the further behind you get.

That said, it was good to hear that the federal government is discussing the expansion of its E-Rate program. E-Rate has helped us build and support our technology infrastructure here in South Dakota, and any expansion of that program would be welcome news.

Back to school
Finally, I would like to wish each of you a successful 2010-11 school year. Back-to-school is always an exciting time. I hope that initial energy and enthusiasm stays with you throughout the school year and can sustain your spirits in times of challenge.


---

3 Big Things: Improve student achievement, college and career readiness

Want to raise your reading scores? Improve student writing? Engage students in meaningful career planning? Three department-sponsored initiatives can help you get there. Check out "3 Big Things" you won't want to miss for the 2010-11 school year.
(1) READING Up
(2) WriteToLearn
(3) MyFuture MyPrize Claim it @ SDMyLife

READING Up

READING Up is a statewide professional development initiative that takes aim at student performance on specific English language arts content standards. Using Dakota STEP data, the Department of Education has identified the two standards at each grade level with which students struggle the most.

Through this targeted professional development, participating teachers will zero in on the targeted standards – revising lesson plans and student assignments, and teaching to a deeper level of understanding.

Bottom line, this initiative has the potential to raise reading scores on the Dakota STEP.

Why do we need it?
While high, South Dakota's reading scores on the Dakota STEP have remained fairly steady for the past five years. They actually dropped in 2009, due to the introduction of revised standards. Another indicator, the National Assessment of Educational Progress, shows that other states are making more progress in reading at the 4th-grade level than South Dakota.

To learn more
Visit http://doe.sd.gov/readingup/
NOTE: Dates and locations of workshops will be available soon.

WriteToLearn

WriteToLearn is an online student literacy program and assessment designed to build writing skills and develop reading comprehension. The technology built into WriteToLearn instantly assesses student work and provides students and teachers with immediate feedback on writing submissions.

The assessment will be administered throughout the school year during three separate testing windows. Students are required to submit one essay response during each of the testing windows.

Testing window dates:


Fall: Oct. 1-Nov. 30, 2010
Winter: Dec. 1, 2010-Feb. 28, 2011
March: March 1-May 31, 2011



The department is hosting training sessions for testing coordinators, account administrators and teachers. Check out the schedule on the website noted below.

Why do we need it?
State law requires that 5th, 7th and 10th grade students are tested on their writing skills. Feedback from the field indicated that the previously administered summative writing assessment was not effective. In the spring of 2010, the department initiated the WriteToLearn pilot program. Thanks to the successful pilot, the department will implement WriteToLearn statewide during the 2010-11 school year.

To learn more
Visit http://doe.sd.gov/octa/assessment/writetolearn.asp

MyFuture MyPrize
Claim it @ SDMyLife.com

For several years, the department has provided schools with a free, online academic and career planning system to use with students. It's called SDMyLife, and it's located at www.sdmylife.com. This year, the website has a brand new portal featuring resources specific to South Dakota students.

To get more students using SDMyLife, the department is planning an online contest to drive traffic to the website. High school students who visit SDMyLife.com from Sept. 27 to Nov. 15 can register to win technology related prizes such as laptops, printers and e-readers. (Thanks to HP for its donation to this effort.)

What does this have to do with your school?
At the local level, schools can use this opportunity – when hundreds of students are accessing the main SDMyLife portal – to get students to log into the system and engage in meaningful career planning activities.

Your district's role is critical in this process, as the local school district is responsible for assigning log-ins and passwords for students interested in using the SDMyLife system.

How will students learn about the contest?
A few weeks before the contest begins, the department will provide high school counselors with packets of information to promote the initiative to students. Each public high school will receive a kit filled with posters, flyers, "freebies" for students, and other materials you can use to get the word out.

Where do we get more information?
School counselors should watch the K-12 Data Center's SD Counselors Listserv for frequent messages regarding contest details.

High school principals and superintendents will receive similar announcements via e-mail and the Education Online.

To learn more
Contact Tiffany Sanderson, Department of Education, (605) 773-4747 or tiffany.sanderson@state.sd.us.

This initiative is made possible with the support of the South Dakota Department of Labor.


---
2010 Report Card:
Schools tackle AYP and student proficiency
Ninety-five percent of public school districts made adequate yearly progress for 2009-10, according to the state's 2010 Report Card. Student proficiency grew to 76 percent in both reading and math, and 99 percent of core content classes taught in the state were led by teachers deemed "highly qualified".

"Each year, those progress goals get a little bit harder to attain as we work our way toward the ultimate goal of 100 percent proficiency, and each year, our schools rise to the challenge," said Secretary of Education Tom Oster.

Under South Dakota's accountability system, which applies to public school districts only, adequate yearly progress is determined by students' performance on the Dakota STEP. The test was administered to approximately 64,400 students in grades 3-8 and 11 in the spring of 2010. A third factor – attendance or graduation rate – is another part of the determination.

Following the release of the Report Card, districts have 10 days to appeal an AYP determination. After the appeal process ends, the department will update its online Report Card, to reflect any changes made as a result of appeals.

Student proficiency inches forward
In 2010, 76 percent of students scored proficient or advanced in math, which is up from 75 percent last year. At the state level, all of the sub-groups for which districts are held accountable saw slight improvement.

Seventy-six percent of students also scored proficient or advanced in reading, up from 75 percent last year. In reading, the sub-groups remained steady or decreased slightly.

"This was the second year of our new reading test. Scores typically drop the first year of a new test, which they did in 2009, so it was good to see scores move in an upward direction, even if it was slight," Oster said.

To facilitate continued growth of reading proficiency among students, the Department of Education is implementing an initiative called Reading Up. Reading Up will provide targeted training to teachers; it will focus on the two reading standards at each grade level with which students struggle the most.

"What we've found is that we're not teaching those particular standards to the depth that we could be," Oster said. Through Reading Up, teachers will zero in on the targeted standards – revising lesson plans, instruction and assignments – to reach a deeper level of understanding among students. If enough districts participate, it could impact statewide test scores, Oster said.

Teacher quality reaches milestone
Since the state issued its first Report Card in 2003, the percentage of classes taught by "highly qualified" teachers has increased from 88.7 to 99 in 2010. A highly qualified teacher is defined as an individual with full certification, a bachelor's degree and one who can demonstrate a high level of competency, which may be defined by performance on a subject-matter test.

"We have been chipping away at that number since No Child Left Behind was first introduced," said Deputy Secretary of Education Melody Schopp. Schopp credits increased awareness, a better tracking system and hard work on the part of teachers to make sure they have the proper credentials in place.

School improvement is continual process
Under the state's accountability system, districts or schools that do not make adequate yearly progress for two years in a row are considered in "school improvement."

Depending on the size of its student population, a school or district may be required to make progress in as many as 18 different cells at three distinct levels: grades 3-5, grades 6-8, and grades 9-12. The larger and more diverse, the more areas for which a school or district is held accountable. In addition, the system doesn't consider whether a school missed AYP by just one cell or by 10. "There's no partial credit," Oster explained. "It's all or nothing."

The 2010 Report Card currently shows 96 schools on the School Improvement list; that list is subject to change based on the appeals process. Schools identified as "in improvement" go through a comprehensive process that involves analyzing data, focusing resources and making calculated changes to improve student achievement. A school or district in improvement must make AYP for two years in a row to make it off the list.

In 2010, there were nine schools that made it off the list.

Full results available online
The 2010 Report Card, including district- and school-level results, is available online at www.doe.sd.gov. Click on the Report Card icon.
---

New data collection rules in place

Beginning with the 2010-11 school year, new Administrative Rules regarding student data apply. One deadline is approaching at the end of this month.

24:17:03:08 Requirement to submit calendar data (http://legis.state.sd.us/rules/DisplayRule.aspx?Rule=24:17:03:08)

This rule states that all school calendars are due by the last Friday in August. It also outlines minimum data reporting requirements for the school calendar.

24:17:03:02 Student data submission (http://legis.state.sd.us/rules/DisplayRule.aspx?Rule=24:17:03:02)

This rule provides for student data submissions via the student information system (i.e., Infinite Campus).


• Final submission of fall student data is 15 days following the last Friday of September of each school year.
• December child count data is due 10 days following Dec. 1 of each school year.
• Final student record forms must be submitted no later than the second Friday in June of each school year.



24:17:01:07 Definition of preschool for data collection purposes (http://legis.state.sd.us/rules/DisplayRule.aspx?Rule=24:17:01:07)

This rule offers a definition of preschool for data collection purposes and requires all public school districts operating a preschool program to report student data for its preschool students. Students in traditional preschool programs should be coded to PK. Students receiving special education services should be coded to EC.

The data entered into the student information system is used for making state aid payments to districts, and for state and federal reporting. Therefore, accurate data is critical.

Questions regarding any of these rules should be directed to the department's Data Management Office. Call (605) 773-3248.


---
Board considers changes to end-of-course exams, health education standards
At its meeting July 27, the South Dakota Board of Education moved two items to public hearing.

1) Rules clarifying procedures for creating end-of-course exams at district level

For districts choosing to create their own end-of-course tests, rather than use the state option, various procedures must be followed to meet the standards for developing valid and reliable tests.

Click to view proposed rules (http://doe.sd.gov/secretary/board/documents/Endofcourseexamproposed.pdf).

Comments or questions? Contact Wade Pogany at the Department of Education, (605) 773-3282 or wade.pogany@state.sd.us.

2) Revised Health Education Standards

The proposed new Health Education Standards were developed by a committee of South Dakota teachers from K-12 and postsecondary. The committee is recommending that South Dakota adopt the National Health Education Standards, which focus on teaching students how to become health literate by addressing the core concepts of nine different content areas, and developing skills related to accessing information, analyzing influences, decision making, goal setting, interpersonal communication, self management, and advocacy.

Click to view proposed standards (http://doe.sd.gov/secretary/board/documents/14.0KarenKeyserHealthEducationStandards.pdf).

Comments or questions? Contact Karen Keyser , Coordinated School Health, Department of Education, (605) 773-6808 or karen.keyser@state.sd.us.


---

Title Consolidated Reviews scheduled for 2010-11

Any school district that receives Title I funds is reviewed once every three years. See the 2010-11 schedule below. Depending upon a district's allocation, that process may be a desk review or an onsite review.


• Districts that receive $70,000 or less for a regular Title I allocation participate in a desk review. Three of these districts will be randomly selected for an onsite review instead of the desk review.
• Districts that receive more than $70,000 participate in an on-site review.
• In either case, if significant findings arise, the district could be in line for an onsite review in the subsequent year.


Districts scheduled for review during 2010-11 are noted in the chart below. (The schedule forthe next two years is available online at http://doe.sd.gov/oess/reviews.asp) Districts will be officially notified of their review by mail in August. Information about technical assistance sessions offered via webinar will be included in that communication. Schools are encouraged to participate in these sessions prior to their review. The first webinar will focus on the "Top Five Findings in Last Year's Reviews."

A handful of schools have been added to the on-site review schedule this year as a result of findings or by request.

Schools scheduled for reviews in 2010-11
| | |
| --- | --- |
| On-site Review | Desk Review |
| Aberdeen | Agar-Blunt-Onida |
| Bennett County | Armour |
| Britton-Hecla | Beresford |
| Custer | Bowdle |
| Dupree | Bridgewater - Emery |
| Flandreau | Burke |
| Florence | Castlewood |
| Hot Springs | *Clark |
| Ipswich | DeSmet |
| Kimball | Deuel |
| Lake Central | *Eureka |
| McIntosh | Garretson |
| Meade | Grant-Deuel |
| Mitchell | Hanson |
| Parkston | *Hill City |
| Platte-Geddes | Howard |
| Redfield | Iroquois |
| Rosholt | Langford Area |
| Shannon County | Leola |
| Sioux Falls | Miller |
| Sioux Valley | New Underwood |
| Sisseton | Oldham-Ramona |
| Vermillion | Sanborn Central |
| Watertown | Stickney |
| White River | Tri Valley |
| | Waverly |
| | White Lake |
| | Woonsocket |
*Denotes schools randomly selected for on-site review

Questions concerning reviews may be directed to Janet Ricketts, Department of Education, at (605) 773-6400 or janet.ricketts@state.sd.us.


---
Writing contest to promote Year of Unity
This fall, school districts across the state will be invited to participate in the Year of Unity Writing Contest. The contest is for 4th and 11th grade students.

In February, Gov. Mike Rounds proclaimed 2010 a "Year of Unity" in South Dakota. The proclamation was made to commemorate the 20th anniversary of the Year of Reconciliation, which was announced by then Gov. George Mickelson as a means to bring all races together.

The Department of Education and its partner Prairie Edge Trading Company in Rapid City have joined forces to create the Year of Unity Writing Contest.

Students in districts that choose to participate will be asked to write an essay, short story, poem, speech or other text that describes a message of unity for people of all cultures living in South Dakota. The winning entries from each district – one at 4th grade and one at 11th – will be submitted for the statewide contest.

Three statewide winners will be chosen at each grade level. They will be announced in October.

Watch for more information to come!


---
Apex AP courses for fall 2010 now open
Registration for 2010-11 online Advanced Placement courses is now available through the South Dakota Virtual School.

Funds are once again available to assist students with the expense of an AP course. Districts must have a current Memorandum of Understanding on file with the Department of Education prior to registrations being accepted by Apex. You can access the MOU at http://doe.sd.gov/octe/Curriculum/index.asp.

Please note: The payment process has changed this year. Information has been sent to school counselors regarding this process.

For more information, contact Sarah Carter, Department of Education, at (605) 773-5213 or sarah.carter@state.sd.us.




---
Upcoming Events
Title I to host Webinars on School Improvement
Aug. 9, Aug. 23, online
Get technical assistance for Consolidated Title Reviews
Aug. 26, Sept 8, online
Don't miss:
Trainings for new state writing assessment
Beginning Aug. 30 online
Gifted education conference coming to Pierre
Sept. 12-13, Pierre
Training addresses dropout prevention
Sept. 14-15, Pierre
IEP Workshops to be held in September
Sept. 24, Platte
Sept. 30, Hill City
Nov. 5, Milbank
---
Title I to host Webinars on School Improvement

In lieu of a Title I School Improvement Workshop this year, the department will host a series of Webinars. Each Webinar will target a specific topic, ranging from general information to corrective action and restructuring.

The first session is Aug. 9; the last is Aug. 23.

Check http://doe.sd.gov/oess/title/1Abasic/sec1116.asp#session_1 for schedule and log-in information.


---

Get technical assistance for Consolidated Title Reviews
Any district up for a Consolidated Title Review in 2010-11 or 2011-12 should consider attending "Digging Deeper: The Top Five Findings in Last Year's Reviews."

This technical assistance session will be offered twice via Live Meeting:


• Thursday, Aug. 26, 2-3 p.m. (Central Time)
• Wednesday, Sept. 8, 10-11 a.m. (Central Time)


Participants will learn about the most common findings cited during Consolidated Title Reviews, and how to avoid having those findings show up during their review.

Check http://doe.sd.gov/oess/docs/ConsolidatedReview_LiveMeeting.pdf for log-in information.


---

Don't miss: Trainings for new state writing assessment

The Department of Education will host the following trainings for educators involved in administering the new statewide writing assessment, WriteToLearn. The online assessment will be delivered three times during the school year to students in grades 5, 7 and 10. It replaces the old Dakota Writing Assessment.

Testing Coordinator Trainings – held via Webinar
(More details to come)
Aug 30: 10-11 a.m.
Aug 31: 2-3 p.m.
Sept 1: 10-11 a.m.
Sept 2: 2-3 p.m.

Account Administrator Trainings – held via Webinar
(More details to come)
Aug 31: 10-11 a.m.
Sept 1: 2-3 p.m.


Teacher Trainings – half-day, face-to-face sessions
(One teacher per district)
Sept 13: Rapid City
Sept 14: Pierre
Sept 15: Aberdeen
Sept 16: Sioux Falls
Sept 17: Sioux Falls



---

Gifted education conference coming to Pierre

A conference for those who work with high-ability students will be held Sept. 12-13 at the Ramkota RiverCentre in Pierre. Keynote speaker is Dr. Karen Rogers, who will discuss "Ten Elements Needed in Every Successful Gifted Program." Rogers is the author of "Re-Forming Gifted Education" and a faculty member at the University of St. Thomas.

The conference also includes a pre and post workshop titled "Great Explorations in Math and Science (GEMS)" for credit. This workshop is sponsored by the South Dakota Discovery Center and the South Dakota Space Grant Consortium.

The conference is sponsored by the South Dakota Association for Gifted Children.

To learn more, visit their website at http://www.sd-agc.org/


---

Training addresses dropout prevention

Dropout Prevention Training for district teams will be held Sept. 14-15 at the Ramkota in Pierre. The training will be conducted by the National Dropout Prevention Center.

District teams will have the opportunity to examine the strengths and weaknesses in their district related to dropout prevention. Teams will create an action plan to take back to the district to look at areas they want to improve upon.

Contact Melissa Flor, South Dakota Department of Education, (605) 773-8195 or melissa.flor@state.sd.us for more information.

To register, go to http://www.escweb.net/sd_esa/ and enter the Session ID 44504.


---

IEP Workshops to be held in September The department's Special Education Programs is conducting several IEP Workshops this fall. Workshops will cover information regarding: child find and pre-referral strategies; determining suspected areas of disabilities; prior notice/consent and procedural safeguards; evaluation procedures and reporting; developing and implementing an IEP.



• Sept. 24, 9 a.m.-4 p.m. (Central Time), Mid-Central Cooperative, Platte Session ID: 46054
• Sept. 30, 8:30 a.m.-4 p.m. (Mountain Time), Super 8, Hill City Session ID: 46060
• Nov. 5, 8:30 a.m.-4 p.m. (Central Time), Milbank High School Session ID: 46070



To register for an event, go to http://www.escweb.net/sd_esa/ and enter the appropriate Session ID.