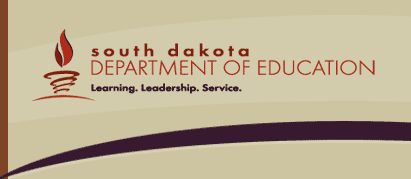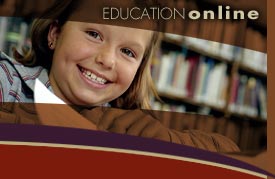 2010


Secretary's Column
Hot Topic: New dual-credit opportunity available
2010 Legislature: A mid-term update
Dakota STEP testing window extended
Request exception from "1 Percent Rule"
by March 10
Your district might employ next state Teacher of the Year
Summer food service providers needed
Seeking nominations for School Officer of the Year
Upcoming Events

Workshop to address civic education

Construction Camps coming soon

Training for early childhood:
Language Essentials for Teachers of Reading and Spelling

Math, science, English teachers:
Get paid for summer learning
---
Secretary's Column
By Tom Oster
Department of Education

Celebrating accomplishments

Last week I had the pleasure of seeing a number of you at the Outstanding Administrators Banquet in Pierre.

Events such as this serve as a reminder of the great work we are doing in education here in South Dakota. We have dedicated people serving in our school systems at all levels – as teachers, support personnel, administrators and school board members.

The individuals recognized at last week's banquet have dedicated their careers to serving the students and communities of South Dakota. Like all of us, they struggle with balancing budgets and competing interests, but when it comes down to it, they try to do what's best for kids. I believe that's the measurement most of us use when going about our daily business, as it should be.

I want to congratulate the winners of School Administrators 2008-09 Outstanding Administrators Awards (below), and I want to thank each and every one of you for the work you do on behalf of South Dakota kids.

Make sure you take time to celebrate the accomplishments and hard work of your students and staff, as well as your own.

DARCI LOVE
Outstanding Curriculum Director, Huron School District

SHERRY HANSEN
Outstanding Business Official, Tripp-Delmont School District

JOHN FATHKE
Outstanding Special Education Director, South Central Educational Coop

DON LYON
Outstanding Asst. Secondary School Principal, Meade School District

DEB JOHNSON
Outstanding Middle School Principal, Chamberlain School District

JACKIE MCNAMARA
Outstanding Elementary Principal, Sioux Falls School District

DON KIRKEGAARD
Outstanding Superintendent, Britton-Hecla School District

JERRY RASMUSSEN
Outstanding High School Principal, Dakota Valley School District


---

Hot Topic: New dual-credit opportunity available

Lake Area and Mitchell Technical Institutes are offering high school students a chance to earn dual credit while pursuing programs of study in the health care and energy fields. Coursework is mostly online. Students are required to complete labs on campus. Students can earn up to 12 credits.

"Dual credit is one of the tenets of High School 2025. It provides students with rigorous coursework, while allowing them to learn about specific career fields," said Sarah Carter who oversees the South Dakota Virtual School. "By packaging these programs of study and making them available mostly online, it creates new educational opportunities to students across the state."

Schools can register their students for these online programs of study via the South Dakota Virtual School at www.sdvs.k12.sd.us. In the course listing, look for "MTI Energy Career Training" and "LATI Health Services."

Questions? Contact Sarah Carter at the Department of Education, (605) 773-5213 or sarah.carter@state.sd.us.


---

2010 Legislature: A mid-term update

Here's a look at some of the bills the department has been following so far this session. You can access these, and all other bills, at http://legis.state.sd.us/ Click on "Current Legislative Session."

Funding
HB 1050 and 1051
HB 1050 represents the Governor's proposal to hold the per-student allocation steady for FY 11. HB 1051 holds the payments for special education disability levels steady as well.

SB 124
This bill calls for a 0 percent increase to education for FY 11 but ties future education funding to the same level as increases in the state's general fund revenues – with some limitations.

HB 1108
This bill allows for a fund balance cap of 40 percent through FY 14. For FY 15 and beyond, the maximum fund balance allowed is 25 percent. The bill also prohibits a district from growing its fund balance between FY 11 and FY 15.

HB 1248
This bill eliminates the one-time payment to school districts with increasing enrollment by changing the fall enrollment count to the number of students enrolled in a district in the current school year. Schools would be paid in real time for students. The bill has a delayed implementation; it would not take effect until July 1, 2013.

HB 1232
This bill repeals two-year averaging in the current state aid formula. Two-year averaging was instituted several years ago to soften the blow of declining enrollment.

HB 1150
HB 1150 changes the way the small school adjustment is handled in the case of students who open enroll.

HB 1236
This bill takes money from the Education Enhancement Trust Fund to provide a 1.2 percent increase to schools for FY 11. The money borrowed would be paid back with interest once the state's general fund revenues bounce back.

HB 1020 and 1021
The department's two bills dealing with expending special education dollars look to be on course for passage by both Houses. HB 1020 allows districts to transfer local SPED funds in an amount not greater than 50 of its annual increase in federal IDEA dollars to any other fund. The funds can be used to carry out any activities allowable under the Elementary and Secondary Education Act.

HB 1021 allows districts to credit any federal SPED dollars to either the Special Education Fund or the Capital Outlay Fund for any SPED-related equipment purchase approved by the Department of Education.

Teaching standards and evaluation
In its current form, SB 24 requires that public schools evaluate the performance of each certified teacher in years one through three not less than annually, and each teacher in the fourth contract year or beyond, not less than every other year. The bill also establishes a work group to develop teaching standards and a model evaluation tool.

Age 18
A bill to change the compulsory attendance age back to 16 – HB 1168 – has been filed. It is expected to come before the House Education Committee soon.

Opportunity Scholarship
A bill to revise the Opportunity Scholarship requirements – HB 1190 – passed out of House Education. The bill brings the scholarship requirements in line with the graduation requirements passed by the South Dakota Board of Education in November 2009. The bill also allows students to take world language or approved career and technical education courses to be eligible for the scholarship.

Pre-K
SB 191 is a bill to establish a more uniform system of pre-kindergarten programs in South Dakota.

Watch the Twitter box on our homepage to stay up-to-date on the progress of bills.
---

Dakota STEP testing window extended

Given the loss of school days due to weather this winter, the Department of Education will extend the Dakota STEP testing window for 2010 by five working days. The new testing window will run from March 29 to April 23.

"We are aware of the potentially negative impact the lost instruction time could have on spring testing," said Dr. Wade Pogany, director of the Office of Assessment and Technology Systems. "We know many schools have lost at least a week's time and some considerably more."

According to Pogany, moving the testing dates will be a challenge, but it's worth it to provide schools with additional instructional time.

Questions regarding this change can be directed to Gay Pickner, the state's assessment director, at (605) 773-3247. gay.pickner@state.sd.us


---

Request exception from "1 Percent Rule"
by March 10

Information regarding the application process for districts to request an exception from the "1 Percent Rule" related to the alternate assessment is available online. The deadline to apply for an exception is March 10. Click here to learn more.

Students with significant cognitive disabilities have the option of taking, as determined by their respective IEP teams, the Dakota STEP-A in place of the Dakota STEP. Up to 1 percent of the students meeting South Dakota's significant cognitive disability criteria and who score in the applying and/or advancing range on the Dakota STEP-A can be reported as proficient for the purposes of calculating adequate yearly progress.

Alternate assessments given at the district level that exceed this 1 percent will be considered not proficient.

In order to make a request for exception to this rule, the district must complete the request for exception application. Click here to access the application.

Questions can be directed to Linda Turner at the Department of Education, (605) 773-6119. linda.turner@state.sd.us


---

Your district might employ next state Teacher of the Year

Every year, South Dakota selects a Teacher of the Year to represent the state in the national competition in Washington, D.C. In previous years, the South Dakota TOY has received a prize package including things like the use of a car for one year, a $14,000 technology package from SMARTer Kids Foundation, and $3,000 cash awards from the South Dakota Community Foundation and Citibank.

The Department of Education invites accredited school districts across the state to select a District Teacher of the Year. That person will represent your district in the Regional Teacher of the Year competition, which is run through the Education Service Agencies. In the spring, each of the ESAs selects a Regional Teacher of the Year. The state Teacher of the Year is selected from that pool of regional winners.

The goal of the Teacher of the Year Program is to recognize and honor the tremendous contributions of the state's outstanding classroom teachers.

A South Dakota Teacher of the Year should demonstrate the following qualities:

Have a superior ability to inspire students of all backgrounds and abilities to learn;
Be an exceptionally skilled and dedicated classroom teacher from a state approved or accredited school, pre-kindergarten through grade 12;
Have the respect and admiration of students, parents and colleagues;
Play an active and useful role in the community as well as in the school; and
Be poised, articulate and have the energy to withstand the demanding schedule that would accompany selection as the South Dakota Teacher of the Year.
For more information about this program, contact Lanette Johnston at the Department of Education, (605) 773-8415 or lanette.johnston@state.sd.us. You can also contact your regional ESA.


---

Summer food service providers needed

When school is in session, more than 54,000 South Dakota children receive free or reduced-price meals through the National School Lunch Program. During the summer, that number drops to about 10,000.

"That means a lot of hungry kids aren't getting their nutritional needs met," said Sandra Kangas, director of the South Dakota's Child and Adult Nutrition Services. "The Summer Food Service Program offers a safety net for families -- by providing the well-balanced meals that children need to grow and to be healthy."

The Summer Food Service Program aims to provide food service to youngsters when school is not in session. Children under the age of 18 can receive a meal free of charge at a participating site.

Organizations are needed to serve as Summer Food Service Program sites. Entities such as non-profit organizations, schools and local governments can apply to be an approved site in either a low-income area or serve a group of children, most of whom are low-income.

To become a sponsoring site, call Child and Adult Nutrition Services at (605) 773-3413.

The Summer Food Service Program is a federally funded program operated nationally by the U.S. Department of Agriculture and administered by the South Dakota Department of Education. This agency is an equal opportunity provider.


---

Seeking nominations for School Officer of the Year

Nominations are now being accepted for the 2010 School Officer of the Year Award. The South Dakota Association of School Resource Officers presents the award annually.

SDASRO, which began in 2007, strives to develop great working relationships between school officers and school personnel.

The officer picked for this award should display professionalism, dedication and commitment to his or her respective school or district.

The SDASRO Executive Board will make the selection from those nominated. The board may call the prospective recipient's school district and/or employer to solicit supervisor appraisals. The nominees will be announced at the annual in-service training in Pierre.

To nominate an individual for the award, the SDASRO asks that you provide the following information:
Nominee's name, department, address, telephone and e-mail
Nominator's name, school or department name, address, telephone and e-mail
Letter of recommendation (400 words or less)
Any letters of support for the nomination
Nominations must be postmarked by March 5. Please send to: SDASRO, Sioux Falls Police Department, 320 W. 4th St., Sioux Falls, SD 57104-2785.

For information, contact Officer Samson Boutchee, Pierre Police Department, at (605) 773-7354.


---
Upcoming Events
---

Workshop to address civic education

If government and politics is "your thing," you won't want to miss the 2010 Civic Education Workshop. The profession development opportunity will take place Feb. 21-23 at the Ramada in Aberdeen.

This workshop is divided into four sessions:
• We the People: The Citizen and the Constitution
• Representative Democracy in America
– Engaging Students in Responsible Citizenship
• Engaging Students in Local and State Issues
– South Dakota Project Citizen
• Legislative Education for Greater Inquiry & Study:
Elementary Students as "Little Leaders" to High
School Students as "Active Citizens"

The workshop is sponsored by the Center for Civic Education, The Chiesman Center for Democracy and the South Dakota Humanities Council. These sponsors will cover mileage, hotel room and meals. The first 15 teachers to sign up for the workshop also will receive $150 for stipend/substitute pay.

Participants are eligible for graduate credit through the University of Sioux Falls as well as continuing education credits. The workshop is limited to 25 teachers; veterans of the programs are welcome to apply.

For more information or to register, contact:
DeVee Dietz, Chiesman Center for Democracy, ddietz@chiesman.org
Stephanie Horsley, South Dakota Humanities Council, Stephanie.Horsley@sdstate.edu


---

Construction Camps coming soon

Students with an interest in the Architecture and Construction career cluster should consider attending one of three Construction Career Camps in April. Enrollment is limited to the first 100 students in grades 10-12.

Schools are encouraged to identify students with a career interest in the following pathways: 1) Design, Pre-Construction 2) Construction 3) Maintenance/Operations.

Schedule:
April 14, Southeast Technical Institute, Sioux Falls.
Contact: Anna Fischer at (605) 367-5467 or annafischer@southeasttech.com

April 21, Mitchell Technical Institute, Mitchell
Contact: Scott Fossum at (605) 995-3072 or scott.fossum@mitchelltech.edu

April 28, Expo Building, Fort Pierre
Contact: Brad Scott at (605) 773-4740 or brad.scott@state.sd.us

Registration materials will be available soon

The events are sponsored by the South Dakota Department of Education, Associated General Contractors – Highway, Heavy Utilities and Building Chapters, and the South Dakota Home Builders Association.


---

Training for early childhood:
Language Essentials for Teachers of Reading and Spelling

The department's Special Education Programs will host two separate Early Childhood Literacy LETRS training. The free training will be led by Lucy Hart Paulson, a speech-language pathologist with a research focus on early literacy.

Early Childhood LETRS is appropriate for early childhood educators working with preschool and kindergarten children as well as early elementary children experiencing difficulty with the literacy process. It is also appropriate for early care and education providers who are interested in enhancing their own interactions with the children in their care.

The program provides descriptions of the development of language and literacy in ways that create a deeper understanding of these important processes, while offering practical strategies for building these skills in young children.

Dates and locations are as follows:

April 29-30 – Ramada Inn & Suites, 1300 W. Russell St., Sioux Falls (Session ID: 42359)

Sept. 30-Oct. 1 – Ramkota, 2111 N. LaCrosse, Rapid City (Session ID: 42363)

Space is limited. To register, visit the escWorks Web site at http://www.escweb.net/SD_ESA/default.aspx

Questions? Contact Elizabeth.Jehangiri@state.sd.us or call (605) 295-2949.


---

Math, science, English teachers:
Get paid for summer learning

Learning Power Summer Institutes for math, science and English teachers will be offered twice this summer at Black Hills State University: July 19-22 and 26-29.

Participants will discover strategies to enhance their instructional practice. They also will receive a $400 stipend and earn one graduate credit. On-campus lodging and meals are provided as well.

The four-day institute immerses secondary (grades 6-12) math, science and English teachers into rich, hands-on curriculum strategies for impacting student learning. Participants receive teacher guides packed with lessons and strategies to enhance classroom instruction. Produced by Laying the Foundation, the materials are designed to strengthen instruction for all levels of secondary learners.

South Dakota's Learning Power program is funded by a grant from the National Math and Science Initiative. The aim of this professional development activity is to raise the bar for instruction and learning, so more students are prepared for higher-level learning and Advanced Placement courses. The summer institute focuses on pre-AP and enhancing the capacity of teachers to provide a challenging curriculum for all students.

An application form is available at www.learningpower.tie.net. Applications are due April 30. Applicants will receive e-mail notification of acceptance by May 7.

Slots for the summer institute are limited. Preference will be given to early applicants and to applications reflecting team involvement.

For more information, contact MaryLou McGirr, project coordinator, at (605) 394-1876 or mmcgirr@tie.net.