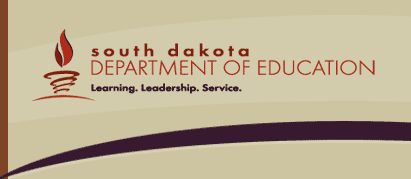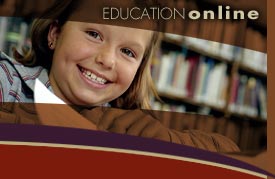 2010


Secretary's Column
Hot Topic: Opportunity Scholarship makes impact
Adequate yearly progress:
Deadlines and changes to 2009-10 determination process
Common Core Standards released
Group to develop teaching standards
Working together for Year of Unity
Upcoming Events

SPED conference touches on topics for all teachers
June 21-25, Pierre
Building Collaboration: Using ACCESS® reports and ELP standards to modify ELL
July 20, Pierre
July 22, Sioux Falls
Get the latest on afterschool programming
July 22-23, Pierre
Conference to address all things CTE
Aug. 1-4,Pierre
Top 20 Training: Making a positive difference
Aug. 2-3, Sioux Falls
---
Secretary's Column
By Tom Oster
Department of Education
Taking time to refocus

Recently, our management team spent a day brainstorming and refocusing efforts for the coming year. I want to share some of the bigger items that will be on our radar in the months ahead.

--Common Core
The Common Core State Standards were released on June 2, and they will continue to be a topic of discussion here in South Dakota. After an initial review of the draft standards a few months ago, we are convinced that the Common Core Standards are rigorous and well-informed. We are also pleased that they align well with our existing standards in reading and the new standards we were working on for math.

While I believe that eventually we will recommend adoption to the Board of Education, I have some questions, particularly related to assessment and the implementation timeline, that need to be answered first.

--Teacher evaluation
This summer, a work group will begin the process of helping us to develop standards for teaching and a model evaluation tool that schools may choose to use. This past session, the Legislature reinstated a requirement that schools evaluate their teachers. The group's work will result in a consistent set of standards by which we can be assessing teacher performance. This work may lay the groundwork for future discussions about teacher quality issues.

--Reading standards
South Dakota has high proficiency levels in reading (75 percent in 2009). However, there is always room for growth. In an effort to impact achievement and improve test scores, the department is planning focused professional development related to the state's reading standards. Using statewide data, we will be identifying those standards where students are consistently performing poorly, and we will be developing pd around those areas. The end result, we hope, will be to increase student comprehension in those particular areas and, ultimately, to raise test scores.

--New approach to teacher prep
The department is working with the University of South Dakota, which is one of several entities to receive a Bush Foundation grant to revamp teacher preparation. With a focus on project-based learning and early exposure to the classroom, we are excited about this opportunity to change the model for preparing teachers for the 21st century.

Let me end by saying congratulations on completing another school year. We, at the department, recognize how hard you work to help our students achieve their highest potential. Thank you for your dedication, and we hope you get a bit of time to relax and enjoy the summer.


---

Hot Topic: Opportunity Scholarship makes impact

A report says the five-year-old South Dakota Opportunity Scholarship program has positively impacted high school students' overall academic preparation for college.

Issued by the Board of Regents, the report notes the number of students in the public university system requiring remedial work in math dropped by 8 percent since the scholarship program started in 2004, and English remediation also declined by 3 percent in the past five years. The number of South Dakota school districts with no students requiring remedial help has increased to 18 percent, compared to 12 percent in 2003.

"The level of remedial enrollments has shown a continuous decline since the start of the Opportunity Scholarship," said Jack R. Warner, the Board of Regents' executive director and CEO. "That is no coincidence, especially when paired with the corresponding increase in ACT performance. No other state can document this kind of outcome from a state policy initiative."

Twenty-two percent of South Dakota high school graduates scored a 24 or higher on the ACT in the year leading up to implementation of the Opportunity Scholarship. That increased to 24 percent in 2004, and was followed by a marked increase to 28 percent in 2009.

Retention rates for high-achieving students also improved since the scholarship's inception. Prior to 2004, about 80 percent of those students were retained into their fourth year of college. The percentage has climbed to 88 percent since the Opportunity Scholarship was awarded.

A total of 6,144 South Dakota high school graduates have met initial eligibility for the scholarship since the fall of 2004. The program has experienced a 35 percent increase in enrollments in the past five years. However, there was a 4 percent decline in newly-eligible students last fall, after four straight years of continued growth. "This concerns us," said Warner. "Inflation does erode the scholarship's value over time. A $5,000 scholarship today buys something less than it did in 2004."

Other highlights from the report:

• South Dakota State University has enrolled the most scholarship recipients each year (40 percent), followed by The University of South Dakota, South Dakota School of Mines & Technology, Augustana College, and Black Hills State University.
• Biology is the most common major pursued by Opportunity Scholarship recipients, followed by psychology, mechanical engineering, business management, and nursing.
• Opportunity Scholarship recipients are more likely to enroll in majors resulting in career fields such as medicine, science, mathematics, engineering, and business.
• 71 percent of scholarship recipients maintain their eligibility into the second year of the program; 58 percent sustain eligibility into their final year of college.
• 68 percent of scholarship recipients who responded to a graduation survey said they were employed in South Dakota or enrolled in graduate education in state.

A link to the full report is available at http://www.sdbor.edu/board/items/documents/FULLBOR0310M.pdf.


---

Adequate yearly progress: Deadlines and changes to 2009-10 determination process

With summer upon us, district leaders should be gearing up for the annual determination of adequate yearly progress. Please be aware of the upcoming deadlines, which were e-mailed to superintendents last month.

--The final submission date for 2009-10 student data is June 11. A district's AYP calculation will be based upon the information that has been entered (or failed to enter) into the Infinite Campus system by this date.

--The district superintendent must complete the AYP sign-off document e-mailed last month and return it to the Department of Education by June 18.

--There are two changes regarding this year's AYP calculation that districts should be aware of:

1) South Dakota's graduation rate goal is 85 percent (rather than 80 percent), effective immediately. That means a school and district grade span that includes grade 12 will be expected to meet or exceed the state's graduation rate of 85 percent or improve its graduation rate over the previous year by a minimum of at least two percentage points in order to make AYP for the "other academic indicator." This decision came directly from the U.S. Department of Education as a result of new Title I regulations.

The South Dakota Department of Education will continue with the same method of calculating graduation rate that we have used for the last several years. The plan is to move to the new Title I four-year cohort graduation calculation beginning with the 2010-11 school year.

2) South Dakota will increase its minimum N size from 10 to 25 for all student groups when making accountability determinations. The change will bring South Dakota more in line with surrounding states such as Nebraska, Iowa, Montana, Minnesota and Wyoming, which have similar N size requirements for accountability. Under this scenario, AYP for schools with an "all student group" of less than 25 students will be determined on an annual basis by the department's small school audit process. The N size for public reporting will remain at 10.

Questions regarding these changes can be directed to the department's Data Management Office at (605) 773-3248.
---

Common Core Standards released

Earlier this week, the Common Core State Standards were released. The standards are the result of an initiative spearheaded by the National Governors Association and Council of Chief State School Officers. South Dakota was one of the 48 states that initially signed on to pursue the concept of common standards.

Adoption of the standards by states is voluntary. In South Dakota, that process will run through the state Board of Education.

"Ultimately, I anticipate that we will recommend the Board of Education adopts the Common Core Standards; however, there are a couple of key questions that need to be answered before we would do that," said Secretary of Education Tom Oster.

Chief among those concerns is the issue of assessment. Any time the state adopts new standards, it requires a new test to assess those standards. And statewide exams are costly. That's why South Dakota has joined a consortium of states looking at developing a common assessment tool.

Oster's other concern is the implementation process. "You can't adopt new standards and expect teachers to incorporate them into the classroom overnight," Oster said. "It's a lengthy process that involves training of teachers statewide."

Once those two issues have been resolved, he doesn't foresee other major hurdles.

A review of the draft standards, done earlier this spring by department staff, found that they align well with South Dakota's current standards for English-language arts. They also align well with the math standards that the state was in the process of developing when the Common Core initiative was announced.

"The Common Core Standards are based on some of the best models in our country and around the world, so we are not concerned about rigor," he said. They will also provide for consistency across states and are benchmarked internationally, both of which are important in today's global and highly mobile society.

For more information about the Common Core Standards, visit http://www.corestandards.org/

Once the issue is brought before the South Dakota Board of Education, there will be another opportunity for public comment.


---

Group to develop teaching standards

South Dakota will begin the process of developing teaching standards this summer. A work group is scheduled to meet June 9 in Pierre.

A bill passed during the 2010 legislative session directs the Department of Education to convene the work group. Its mission is two-fold: 1) to provide input in developing teaching standards, and 2) to develop a model evaluation tool. Its members include teachers, school administrators, board members, parents, and representatives of key education groups.

Senate Bill 24 also reinstates a requirement for teacher evaluation, which was eliminated by the Legislature more than a decade ago. Under the new law, public school districts seeking accreditation will be required to evaluate their certified teachers at least once annually for individuals in years one through three of their teaching careers, and at least once every other year for teachers in year four and beyond.

"This is a step forward for education in South Dakota," said Deputy Secretary of Education Melody Schopp. "By establishing clear, high-quality standards, we elevate the teaching profession and we provide a consistent set of measurements that can be used statewide."

Senate Bill 24 also requires that local districts adopt procedures for evaluating certified teachers that:

1) Are based on the minimum professional performance standards;
2) Require multiple measures;
3) Serve as the basis for programs to increase professional growth and development of certified teachers;
4) Include a plan of assistance for any certified teacher, who is in the fourth or subsequent year of teaching, and whose performance does not meet the school district's performance standards.

According to Schopp, official adoption of teaching standards must go through the South Dakota Board of Education. Senate Bill 24 directs that this process must take place by July 1, 2011.


---

Working together for Year of Unity

Earlier this year, Gov. Mike Rounds declared 2010 the Year of Unity in South Dakota. The goal of the initiative is to renew South Dakota's dedication to multicultural understanding and acceptance.

As part of this effort, the Department of Education will host an essay contest in conjunction with Native American Day next fall.

In the meantime, the governor is asking communities to take simple steps to increase multicultural awareness and appreciation. Some ideas include:
Traveling exhibit displays
The South Dakota State Historical Society loans out traveling exhibits featuring the different cultures of the state. Consider displaying one of the exhibits at your community's museum, city hall, library, school, other public buildings or at community events. For more information, contact the State Historical Society at (605) 773-3458.

Book club
Organize a community book club featuring a book of cultural significance to South Dakota. Contact the State Historical Society at (605) 773-3458 for a recommended reading list.

Reading hour
Use your local library's children's reading hour to feature a culturally significant children's book. Contact the State Historical Society at (605) 773-3458 for a recommended reading list.

Cultural lunches
Encourage senior centers, schools and other food-services programs to occasionally feature ethnic meals appropriate to cultures represented in your community.

As the state's population continues to diversify, it is becoming increasingly important for South Dakotans to understand different and emerging cultures. Join the commitment to grow multicultural understanding and acceptance in South Dakota.

For more information, visit www.state.sd.us/oia/ or contact the South Dakota Office of Tribal Government Relations at (605) 773-3415.


---
---
Upcoming Events
SPED conference touches on topics for all teachers
June 21-25, Pierre
Building Collaboration: Using ACCESS® reports and ELP standards to modify ELL
July 20, Pierre
July 22, Sioux Falls
Get the latest on afterschool programming
July 22-23, Pierre
Conference to address all things CTE
Aug. 1-4, Pierre
Top 20 Training: Making a positive difference
Aug. 2-3, Sioux Falls
---
SPED conference touches on topics for all teachers

With mental health, bullying and dyslexia as major topics of discussion, the first half of this year's Special Education Programs and Transition Services Liaison Project summer conference will be beneficial for all educators. The conference is slated for June 21-25 at the Ramkota in Pierre.

The second half of the conference is geared more toward high school special education teachers and parents of high school students receiving special education services.

Teachers can attend one or both events. Participants can receive graduate credit for attending.

Registration deadline is June 11. Click here to register.


---
Building Collaboration: Using ACCESS® reports and ELP standards to modify ELL
This one-day training is designed to offer support for those who work with students who are English Language Learners or those who administer the ACCESS free ELL assessment.

The training is designed for school teams (eg., 1 ESL + 2-3 content teachers) as preparation for the 2010-11 academic year.

Presenters will cover specific ELL identification and exit criteria for South Dakota. Teams should bring their ACCESS 2010 Teacher Reports, the WIDA English Language Proficiency Standards and Resource Guide.

Sessions will be held as follows:
July 20, Pierre, Ramkota (ID #45121)
July 22, Sioux Falls, Ramada (ID #45123)

Both sessions begin at 8:30 a.m. and end at 4 p.m. Registration begins at 8 a.m.

The WIDA 2007 Resource Guide and ELP standards can be downloaded FREE at http://www.wida.us/standards/elp.aspx or purchased for $15 for consortium members at http://www.wida.us/store/orderbooks.aspx.

To register for either workshop, go to http://www.escweb.net/sd_esa/ and enter the Session ID number noted above.

Questions regarding either of these workshops? Contact Gay Pickner, Department of Education, (605) 773-3247.


---
Get the latest on afterschool programming

The 21st Century Community Learning Center conference targets individuals working with young people in programming that takes place outside of regular school hours. The event is scheduled for July 22-23 in Pierre.

The focus of the conference is to provide interesting and meaningful ways to teach a variety of subjects. Classroom teachers would also benefit from these sessions, as the presentation opportunities are focused on finding the best ways to encourage learning and in making the learning experience as interesting as possible.

This year's conference features The Private Eye project, which is a hands-on learning process that rivets the eye and rockets the mind. Using everyday objects, the PI's easy questioning strategy and a jeweler's loupe, participants will learn to accelerate concentration, critical thinking and creativity — for all ages and ability levels.

Other highlights include Supper and Science at the South Dakota Discovery Center on Thursday evening. The finale will be a presentation by the South Dakota Arts Council entitled "Arts Afterschool - Powerful and Cool."

The conference is free to those working with 21st CCLC grants. Other participants will pay $50 to cover the cost of meals and materials. There is an opportunity to earn 9.5 continuing education contact hours as well as training hours for licensing.

More information, including a detailed schedule and registration form, can be found at http://doe.sd.gov/oess/21cent/2010conference.asp.

Registration is due by June 25. Limited to 100 participants.


---

Conference to address all things CTE

Brought to you by the Department of Education and the South Dakota Association for Career and Technical Education, the 2010 Career and Technical Education Conference is geared toward teachers, administrators and counselors. This year's event is slated for Aug. 1-4 at the Ramkota in Pierre.

The conference will provide innovative, hands-on activities related to SDMyLife.com, High School 2025, Career Clusters, Programs of Study, Personal Learning Plans and Career Guidance. Participants will explore ideas to assist them in preparing students for postsecondary education.

For more information, visit http://doe.sd.gov/octe/training/PathwaysToSuccess/index.asp.


---
---

Top 20 Training: Making a positive difference

If you were given the free opportunity to gain life-changing skills that will make a positive difference in your students' lives, would you take it? The chance is yours Aug. 2-3, when the Department of Education brings Top 20 Training to Sioux Falls.

Since 2000, Top 20 Training has been empowering youth and adults to make a positive difference in the quality of their lives, relationships and experiences. From Top 20 training and books, educators have discovered immediately applicable tools for developing the potential of their students and enhancing the culture of their classrooms and schools.

Other benefits to educators include:
• More effective and rewarding work experiences with students, colleagues and parents
• Problem solving skills when conflict arises
• Awareness of how to remove some of the roadblocks to student success in school
• Adaptable curriculum for classes, counseling sessions and advisory periods
• Effective ways of reducing negativity in the school culture

For more information about Top 20 Training, go to www.top20training.com. To register for the Sioux Falls training, visit http://www.escweb.net/sd_esa/

Continuing education contact hours are available.

Contact Becky Cain, Department of Education, at (605) 280-3568.