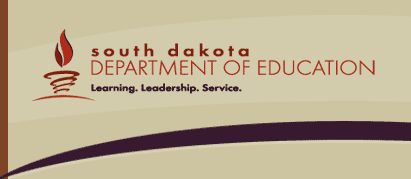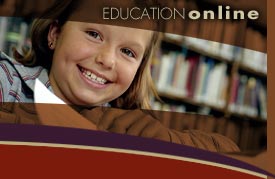 2010


Secretary's Column
Hot Topic: Zero-interest loans for energy projects available
Funding remains a question
Checklist helps schools through AYP process
Work to begin on common course numbering
Preparing for the Dakota STEP
Technology literacy assessment begins April 19
Deadline for Regents Scholar Diplomas approaching
Training for bus drivers now online
Certification subject of public hearing
Upcoming Events

Construction Camps coming soon

Training for early childhood:
Language Essentials for Teachers of Reading and Spelling

Math, science, English teachers:
Get paid for summer learning
---
Secretary's Column
By Tom Oster
Department of Education



The Secretary's Column will return next month.


---

Hot Topic: Zero-interest loans for energy projects available

A new $2.8 million revolving loan fund for energy efficiency and renewable energy projects is now available to South Dakota schools and non-profit organizations.

The zero-interest loans can be used to install efficient lighting, heating, air conditioning, windows and insulation, or using renewable energy from wind turbines, solar panels and heat-pump sources.

The special loan fund for K-12 school districts, state technical schools and non-profit organizations was established with federal stimulus money under the Energy Efficiency and Conservation Block Grant program.

Loan terms will be up to10 years and are based on a simple energy savings payback calculation. Priority for loan funding will be based on the amount of capital investment per energy amount saved.

Complete eligibility details and application forms are available from the state Energy Management Office by calling (605) 773-3899 or online at http://www.state.sd.us/boa/ose/OSE_Statewide_Energy.htm.

Completed applications must be received by April 12.


---

Funding remains a question

As the 2010 legislative session winds down, the activity continues to pick up. Legislators have one more week to make final decisions about K-12 education funding and the state's overall budget.

So far this session, legislators have passed, and the governor has signed, nearly a dozen education-related bills. Legislators also have rejected about twice that many bills with some tie to education.

Among those bills that have been signed by the governor are: HB 1108, a bill addressing the fund balance cap; HB 1020 and 1021, two bills having to do with expending special education dollars; and HB 1129, a bill that addresses early reinstatement of an expelled student.

Also noteworthy: A bill to lower the compulsory school attendance age back to 16 was defeated in the House Education Committee.

Following the end of session, the department will provide districts with a summary of bills that will impact education and the operation of schools.

South Dakota Public Broadcasting continues to offer live broadcasts of the Legislature. To access, go to the Legislative Research Council's Web site at http://legis.state.sd.us/ and follow the appropriate links.
---

Checklist helps schools through AYP process

Adequate yearly progress, or AYP, season will soon be upon us. Once again, the Department of Education has created a checklist of important AYP-related tasks. Following this checklist will help to ensure that your district's AYP determinations will be calculated properly.

Please note the following:
The final date to enter 2009-10 school year data into Infinite Campus is June 11. Your AYP determination will be calculated based upon the information you have entered (or failed to enter) by this date.
Due to the excessive number of snow days many schools have encountered this year, the Dakota STEP and STEP-A testing windows have been extended. The new testing windows are: Dakota STEP-A, Feb. 1-March 19, and Dakota STEP, March 29-April 23.
South Dakota will be using its current graduation rate calculation for one more year. The move to the new Title I four-year cohort graduation calculation is expected to take place next year.
Please contact our Data Management Office at (605) 773-3248 if you have any questions regarding this process.


---

Work to begin on common course numbering

South Dakota is adopting a common course numbering system. Educators from across the state will gather March 17 in Pierre to begin the work.

"Having a uniform system for numbering courses makes good common sense," said Secretary of Education Tom Oster. "It provides for consistency of data statewide and ease of transfer for students."

Work groups will be divided by the following content areas: Health and Physical Education, Fine Arts, Language Arts/Foreign Language, Math, Science and Social Studies. Each group will develop the course definitions and numbering system for student transcripts and the state's Personnel Record Form system (PRF).

A draft of the groups' work is expected to be available for public comment later this spring. The codes will be implemented into the PRF system for the 2010-11 school year. Districts will be able to use the codes in Infinite Campus beginning in January 2011, when students register for the 2011-12 school year.

Questions regarding this process can be directed to Becky Nelson, Department of Education, at (605) 773-4681 or becky.nelson@state.sd.us.


---

Preparing for the Dakota STEP

Dakota STEP-A testing is underway, and administration of the Dakota STEP will begin soon. Both testing windows were extended this year, due to the number of snow days many schools experienced.

The 2010 testing windows are: Dakota STEP-A, Feb. 1-March 19, and Dakota STEP, March 29-April 23.

"The testing process will be very similar to last year with the exception of having only four forms of the test instead of eight," said Gay Pickner, assessment director, South Dakota Department of Education.

As in previous years, students in grades 3-8 and 11 will be tested in reading and math. Science is tested in grades 5, 8 and 11, but only participation (not scores) are counted toward the calculation of adequate yearly progress.

Districts should receive their testing materials from Pearson the first week in March. All testing must be completed within the established test window.

Throughout the testing window, Department of Education staff will visit various districts across the state. Staff will contact the district's testing coordinator at least 48 hours in advance to discuss this visit.

Questions regarding administration of the Dakota STEP should be directed to Gay Pickner, Department of Education, at (605) 773-3247 or Gay.Pickner@state.sd.us.


---

Technology literacy assessment begins April 19

Under No Child Left Behind, states are required to report the number of 8th grade students who are technology literate. The testing window for South Dakota's 2010 8th Grade Technology Literacy Assessment is April 19-May 31.

Testing coordinators are encouraged to attend a refresher training course, which is available online. Four trainings are scheduled beginning March 8. Click here for dates and times.

The Technology Literacy Assessment is based on the state's educational technology standards. It is divided into six categories: Creativity and Innovation; Communication and Collaboration; Research and Information Fluency; Critical Thinking, Problem Solving and Decision Making; Digital Citizenship; and Technology Operations and Concepts.

Questions regarding the 8th Grade Technology Literacy Assessment should be directed to Peg Henson at the Department of Education, (605) 773-3134 or peg.henson@state.sd.us.

For more resources, check out http://doe.sd.gov/contentstandards/NCLB/assessment.asp.


---

Deadline for Regents Scholar Diplomas approaching

The Regents Scholar Diploma program recognizes graduating high school seniors who have demonstrated academic excellence. The deadline for schools to submit names is April 1.

To be eligible for a Regents Scholar Diploma, a student must meet minimum academic requirements. High school administrators are responsible for requesting the special certificates for those students who qualify. School districts often present the certificates during graduation or awards ceremonies.

To request the designation of eligible graduating seniors as Regent Scholars, the high school administrator must submit the following: the name of each eligible graduating senior; each student's SIMS ID number; and the student's graduation date. In turn, the department will print Regents Scholar Diploma certificates to be presented to those students.

For more information, visit www.doe.sd.gov/secretary/regents.asp. Or contact Pam Hoepfer, Department of Education, at (605) 773-3426 or pam.hoepfer@state.sd.us.


---

Training for bus drivers now online

Annual training for school bus drivers will be provided online beginning in April 2010.

The online training, approved by the state, will enable all school bus drivers to meet the annual requirement outlined in ARSD 24:06:08:01. The training can be done at a time that is convenient for the driver, and at a savings to the district by eliminating the expense for travel to an onsite training.

The new training will allow districts to choose from a wide variety of topics, selecting those that are relative to the district or individual driver.

Information regarding cost and specific instructions for accessing the online training will be provided in an email message to administrators and technology coordinators as soon as it is available.


---

Certification subject of public hearing

The South Dakota Board of Education will hold two public hearings at its March 31 meeting in Aberdeen.

The first public hearing will address ARSD 24:15. The proposed rule changes would reflect current certification practices, clarify language and create new technology endorsements for individuals to add to their current certification.

The other public hearing will address ARSD 24:10:42:28. The proposed rule changes would result in equitable distribution of state funds for the funding of technical institutes.

To view the proposed rule changes, go to http://doe.sd.gov/secretary/board/schedule.asp.


---
Upcoming Events
---

Construction Camps coming soon

Students with an interest in the Architecture and Construction career cluster should consider attending one of three Construction Career Camps in April. Enrollment is limited to the first 100 students in grades 10-12.

Schools are encouraged to identify students with a career interest in the following pathways: 1) Design, Pre-Construction 2) Construction 3) Maintenance/Operations.

Schedule:
April 14, Southeast Technical Institute, Sioux Falls.
Contact: Anna Fischer at (605) 367-5467 or annafischer@southeasttech.com

April 21, Mitchell Technical Institute, Mitchell
Contact: Scott Fossum at (605) 995-3072 or scott.fossum@mitchelltech.edu

April 28, Expo Building, Fort Pierre
Contact: Brad Scott at (605) 773-4740 or brad.scott@state.sd.us

Registration materials will be available soon

The events are sponsored by the South Dakota Department of Education, Associated General Contractors – Highway, Heavy Utilities and Building Chapters, and the South Dakota Home Builders Association.


---

Training for early childhood:
Language Essentials for Teachers of Reading and Spelling

The department's Special Education Programs will host two separate Early Childhood Literacy LETRS training. The free training will be led by Lucy Hart Paulson, a speech-language pathologist with a research focus on early literacy.

Early Childhood LETRS is appropriate for early childhood educators working with preschool and kindergarten children as well as early elementary children experiencing difficulty with the literacy process. It is also appropriate for early care and education providers who are interested in enhancing their own interactions with the children in their care.

The program provides descriptions of the development of language and literacy in ways that create a deeper understanding of these important processes, while offering practical strategies for building these skills in young children.

Dates and locations are as follows:

April 29-30 – Ramada Inn & Suites, 1300 W. Russell St., Sioux Falls (Session ID: 42359)

Sept. 30-Oct. 1 – Ramkota, 2111 N. LaCrosse, Rapid City (Session ID: 42363)

Space is limited. To register, visit the escWorks Web site at http://www.escweb.net/SD_ESA/default.aspx

Questions? Contact Elizabeth.Jehangiri@state.sd.us or call (605) 295-2949.


---

Math, science, English teachers:
Get paid for summer learning

Learning Power Summer Institutes for math, science and English teachers will be offered twice this summer at Black Hills State University: July 19-22 and 26-29.

Participants will discover strategies to enhance their instructional practice. They also will receive a $400 stipend and earn one graduate credit. On-campus lodging and meals are provided as well.

The four-day institute immerses secondary (grades 6-12) math, science and English teachers into rich, hands-on curriculum strategies for impacting student learning. Participants receive teacher guides packed with lessons and strategies to enhance classroom instruction. Produced by Laying the Foundation, the materials are designed to strengthen instruction for all levels of secondary learners.

South Dakota's Learning Power program is funded by a grant from the National Math and Science Initiative. The aim of this professional development activity is to raise the bar for instruction and learning, so more students are prepared for higher-level learning and Advanced Placement courses. The summer institute focuses on pre-AP and enhancing the capacity of teachers to provide a challenging curriculum for all students.

An application form is available at www.learningpower.tie.net. Applications are due April 30. Applicants will receive e-mail notification of acceptance by May 7.

Slots for the summer institute are limited. Preference will be given to early applicants and to applications reflecting team involvement.

For more information, contact MaryLou McGirr, project coordinator, at (605) 394-1876 or mmcgirr@tie.net.