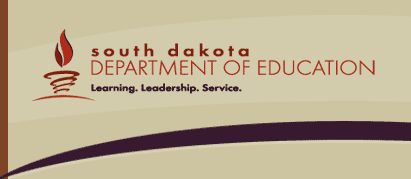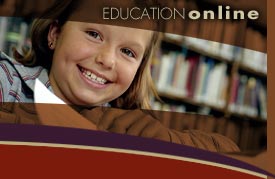 2010


Secretary's Column
Hot Topic: South Dakota to forgo round two of Race to the Top
Common course numbering: Transition begins next school year
Board to consider changes to data collection rules
Required bus driver training moves online
New law means changes to procurement practices: Are you ready?
Got chew? Take steps to get rid of it
Check your district's waiver status now
Upcoming Events

CTE Standards Alignment Workshop
June 8, Sioux Falls
Healthier School Environment Training
June 20-25, Sioux Falls
SPED conference touches on topics for all teachers
June 21-25, Pierre
K-3 Reading Summer School Academy
July 12-16, Pierre
Building Collaboration:
Using ACCESS® reports and ELP standards to modify ELL
July 20, Pierre
July 22, Sioux Falls
---
Secretary's Column
By Tom Oster
Department of Education
Three things that keep me up at night

As leaders in our schools and communities, we all have things that keep our brains running on overdrive. Here are three issues that have been keeping me up at night lately:

Common Core State Standards Initiative
South Dakota is one of 51 states and territories that signed on to be a part of the Common Core State Standards Initiative. We saw a draft of those standards back in March, when they were available for public comment. We expect that the final version will be available sometime soon. At that point, we will need to decide, as a state, if and when we want to adopt the standards.

Indications from Washington, D.C., are that states will need to adopt the Common Core, or some version of common standards, if they want to be eligible for certain federal initiatives. While I am personally in favor of having common standards across the states, I have some concerns about how we will assess those standards.

Transitioning to new standards will require a massive effort in our state, beginning with training of teachers and ending with a new assessment. Both of these processes are time-consuming and require much effort, and the assessment piece can get very expensive.

While I believe the end result would be well worth the effort, the question of assessment needs to be answered before South Dakota would make the leap to new standards.

Reauthorization of ESEA
We've been hearing talk about the reauthorization of the Elementary and Secondary Education Act for months now, and in March, the Obama Administration released its blueprint for reauthorization.

The Council of Chief State School Officers, the national organization that I belong to, released its own policy document related to ESEA reauthorization. I also have been part of a group that has been discussing concerns specific to rural states. We believe we can have more of an impact with a "united voice" than we would as individual states.

No bill has been introduced as of yet, but I would recommend that you read through both of these documents to get a sense of the national discussion. I would also welcome any comments or recommendations that you may have regarding the reauthorization.

Race to the Top
After much consideration, we have decided not to apply in round-two of the Race to the Top competition. For a variety of reasons, we do not believe it would be in our schools' and students' best interests to apply at this time.

We are not averse to having any of the discussions on topics outlined in the Race to the Top application. In fact, we are eager to have those conversations. But we simply need more time to have thoughtful conversations with all of the key stakeholders at the table before making these important decisions.


---

Hot Topic: South Dakota to forgo round two of Race to the Top

South Dakota will not pursue funds available through the 2nd round of the Race to the Top competition, which is part of the American Recovery and Reinvestment Act.

Only two states, Delaware and Tennessee, were awarded grants in the 1st round.

The grant application is based on a point system that awards states that agree to adopt internationally benchmarked standards and assessments, to tie student achievement with teacher evaluation and compensation, and that have strong enabling charter school legislation and broad support among stakeholders.

"While we want to be a team player, we have to consider what's right for South Dakota," Oster said. "Before making any of these decisions, we would need to have thoughtful discussions with teachers, administrators, higher education and lawmakers. These are important decisions, and we are not going to rush them."

One of the major sticking points with Race to the Top is the notion of linking student achievement with decisions about teacher evaluation, compensation and tenure. That discussion would have to include a plan for how to fairly and effectively measure student performance, Oster said. Furthermore, South Dakota does not currently have a longitudinal data system, which is necessary to link student and teacher data.

Another vital component of the Race to the Top application requires states to adopt common standards. The final common core state standards have not been released yet. When they are, Oster said the state Department of Education will want to take time to review the final product and run it by local districts before recommending adoption to the state Board of Education. That process will not be completed in time to meet the Aug. 2 deadline outlined in the application.

The adoption of new standards also would result in the need for new assessments, which are costly and time-consuming to create.

A final strike against South Dakota in the highly competitive grant process is the lack of a law allowing charter schools.

"After considering all these pieces and talking to some of our potential partners, we felt like South Dakota would not meet the qualifications outlined in the grant," Oster said. "We are open to having these discussions, but we want to do it the right way – in a way that works for South Dakota's schools, teachers and students."

Several other states, including Kansas, Indiana and Vermont, have announced that they will not apply in round two of the competition.


---

Common course numbering: Transition to new system begins next school year

South Dakota will be implementing a common course numbering system. The state will use the National Center for Educational Statistics' SCED codes, or School Codes for the Exchange of Data. A group of teachers and administrators from a variety of districts met March 17 to initiate the process.

"Our content standards are the same from one district to the next. It makes sense that our course titles and numbering would also be similar," said Becky Nelson with the department's Office of Curriculum, Career and Technical Education.

The new system will provide two key things: a common understanding of the content of courses and consistency in student transcripts across the state.

"We live in a very mobile society, and having this consistency will facilitate the transfer of students, admission to postsecondary schools, and even the determination of eligibility for scholarships," Nelson said.

Within the SCED, course titles are deliberately general. For example, the SCED might call a course "Literature of a Theme," while a district's course catalog would probably have a more explicit title such as "Books That Shaped the 20th Century." As long as the course content aligns with the SCED descriptions, districts will have the flexibility to keep local course titles and descriptions. The state will provide specific information and training on how to implement SCED codes at the local level.

SCED codes will be used in both the Personnel Record Form and Infinite Campus, the state's student information management system.

The codes represent courses as a whole, but within Infinite Campus, districts will be able to keep their unique identifier to distinguish different semesters, trimesters or sections. The department is working with Infinite Campus to add a feature that would allow the state and local code to be printed on a student transcript if the district desires.

For more information, contact Becky Nelson at (605) 773-4681 or becky.nelson@state.sd.us
---

Board to consider changes to data collection rules

The South Dakota Board of Education will take up proposed rule changes related to the collection of data at its May 17 meeting. The board will meet via DDN, beginning at 9 a.m. (CST).

The proposed rules include a definition of preschool specifically for data collection purposes. Such a definition currently doesn't exist, so the preschool data the state does collect is inconsistent. Further, not every public school district that operates a preschool program reports its student enrollment data. Proposed rule 24:17:01:07 would require districts to submit student enrollment data for preschool students.

The other major effect of the proposed rule changes would be to change some of the timelines for student data collection and verification. Currently, the fall enrollment numbers needed for calculating state aid to education for the upcoming fiscal year are not complete until after the Governor presents his budget to the Legislature. The proposed changes would tighten the timelines for fall enrollment data collection, as well as several other data collection timelines.

To view the proposed changes and for a list of DDN sites, go to http://doe.sd.gov/secretary/board/schedule.asp


---

Required bus driver training moves online

The state-approved program for annual training of bus drivers has shifted from an onsite model to an online model.

Beginning immediately, school bus drivers will fulfill the requirement for four hours of annual training (ARSD 24:06:08:01) by completing eight training modules of their choice online.

Cost for the required annual training is $25 per driver and covers all eight training modules.

This delivery method may be new for some drivers who have not had the opportunity to experience online technology in their jobs. Therefore, the Department of Education requests that school administrators allow drivers access to school computer labs and identify a staff person who would serve as support for the bus drivers to access the training and master the technology.

The Department of Education has partnered with G&N LLC to manage school bus driver training this year.

Superintendents should have received an e-mail with instructions on how to proceed with annual training.


---

New law means changes to procurement practices Are you ready?

The 2010 Legislature passed HB 1046, which makes significant changes to procurement law for state and local government, K-12 schools and higher education institutions.

To help schools better understand the changes, the state's Bureau of Administration will host three free briefings for personnel responsible for procuring goods and services, including those that solicit quotes to establish or manage contracts.

Some of the changes include:
• Bid limit changes
• Bond requirement changes
• New Internet posting requirements for contracts
• New sourcing methods
• New service contract requirements
• New cooperative opportunities for local government


Briefings will be held in these locations:

May 24, Spearfish
9:00 a.m.–Noon
Black Hills State University, Jacket Legacy Room


May 25, Pierre
9:00 a.m.–Noon
State Capitol, Room 412


May 26, Sioux Falls
9:00 a.m.–Noon
Public University Research Center
Avera Auditorium


Please RSVP by Monday, May 17, to Gala Byrum-Stiles,
(605) 773-3466 or Gala.Byrum-Stiles@state.sd.us


For more information:
Jeff Holden, Office of Procurement Management,
(605) 773-3405 Jeff.Holden@state.sd.us


Kristi Honeywell, Office of the State Engineer,
(605) 773-3466 Kristi.Honeywell@state.sd.us


---

Got chew? Take steps to get rid of it

A model tobacco policy for schools is now available. The model policy provides guidance for developing and implementing a comprehensive tobacco policy, which can serve as the cornerstone of a comprehensive effort to discourage tobacco use.

Tobacco Free Schools Regulation
Tobacco Free Schools Policy

The model policy was developed by Coordinated School Health, the Associated School Boards of South Dakota, and the Department of Health Tobacco Control Program.

Technical assistance is available.

Watch for upcoming funding opportunities to promote tobacco free policies in schools.

For information, contact Kari Senger, Coordinated School Health, Department of Education, (605) 773-4257. kari.senger@state.sd.us


---

Check your district's waiver status now

The Department of Education asks districts to review the status of any current waivers from administrative rule and to make any necessary applications soon. After approval by the department, waivers take effect at the beginning of the next school fiscal year on July 1.

A school district may apply for a waiver from South Dakota Administrative Rule governing school accreditation, in order to implement an alternative plan that better addresses local learning goals, enhances educational opportunities, promotes equity or increases accountability.

While many waivers last for five years, some have a shorter life span. One of the most common waivers among districts is to offer high school credit for Algebra I at the 8th grade.

All necessary requirements, application forms, and a list of current waiver holders can be found at: doe.sd.gov/oatq/accreditation/adminrulewaivers.asp Questions can be directed to Carol Uecker, Department of Education, at (605) 773-4771 or carol.uecker@state.sd.us


---
Upcoming Events


CTE Standards Alignment Workshop
June 8, Sioux Falls
Healthier School Environment Training
June 20-25, Sioux Falls
SPED conference touches on topics for all teachers
June 21-25, Pierre
K-3 Reading Summer School Academy
July 12-16, Pierre
Building Collaboration:
Using ACCESS® reports and ELP standards to modify ELL
July 20, Pierre
July 22, Sioux Falls
---
CTE Standards Alignment Workshop

What does moving to a standards-driven curriculum really mean for career and technical education instructors? Join in on a Standards Alignment Workshop, June 8, to evaluate your current offerings (program of study) and align your courses to the state's CTE core standards.

By the end of the workshop, participants will have at least one course outline prepared for the 2010-11 school year with guidelines in structuring other courses. To qualify as an approved CTE program in South Dakota, local courses must align with state CTE core standards. Participants must bring course syllabi and/or unit outlines to the workshop.

The workshop runs 9 a.m. to 3 p.m. It will be held at Southeast Technical Institute in Sioux Falls. To register, visit http://www.escweb.net/sd_esa/ and type in Session ID 44303.


---
Healthier School Environment Training
Registration is now open for staff interested in improving the nutritional environment at their school or agency. Creating a Healthier School Environment is a one-week class offered at the South Dakota Child Nutrition Institute, June 20-25, in Sioux Falls. The Institute is held at Augustana College.

The class will cover funding and grant writing for nutrition-related projects, teamwork skills for school wellness committees, creative marketing ideas and nutrition resources.

Teachers may apply for 30 education contact hours after completion of the class. The class has a size limit and will be filled on a first-come, first-serve basis.

The Early Bird registration fee is $195 per person if registration form and payment are received by April 30. The regular registration fee is $235 per person. The deadline for registration is Friday, May 28.

For more information, visit http://doe.sd.gov/oess/cans/index.asp or contact Janelle Peterson at (605) 773-2977.


---
SPED conference touches on topics for all teachers
With mental health, bullying and dyslexia as major topics of discussion, the first half of this year's Special Education Programs and Transition Services Liaison Project summer conference will be beneficial for all educators. The conference is slated for June 21-25 at the Ramkota in Pierre.

The second half of the conference is geared more toward high school special education teachers and parents of high school students receiving special education services.

Teachers can attend one or both events. Participants can receive graduate credit for attending. Click here for more information.


---
K-3 Reading Summer School Academy
This event will take place July 12-16 at Jefferson Elementary in Pierre. Participants will be involved in a variety of activities focused around observing reading instruction from real teachers with real students during a summer school format.

Topics include: increasing active participation through management and engagement, explicit and direct instruction, Big 5, data and differentiation to target needs.

For more information or to register, visit http://www.escweb.net/sd_esa/ and type in Session ID 44290. Undergraduate or graduate credit available.


---
Building Collaboration:
Using ACCESS® reports and ELP standards to modify ELL
This one-day training is designed to offer support for those who work with students who are English Language Learners or those who administer the ACCESS free ELL assessment.

The training is designed for school teams (eg., 1 ESL + 2-3 content teachers) as preparation for the 2010-11 academic year.

Presenters will cover specific ELL identification and exit criteria for South Dakota. Teams should bring their ACCESS 2010 Teacher Reports, the WIDA English Language Proficiency Standards and Resource Guide.

Sessions will be held as follows:
July 20, Pierre, Ramkota (ID #45121)
July 22, Sioux Falls, Ramada (ID #45123)

Both sessions begin at 8:30 a.m. and end at 4 p.m. Registration begins at 8 a.m.

The WIDA 2007 Resource Guide and ELP standards can be downloaded FREE at http://www.wida.us/standards/elp.aspx or purchased for $15 per consortium members at http://www.wida.us/store/orderbooks.aspx

To register for either workshop, go to http://www.escweb.net/sd_esa/ and enter the Session ID number noted above.

Questions regarding either of these workshops? Contact Gay Pickner, Department of Education at (605) 773-3247 or Gay.Pickner@state.sd.us.


---