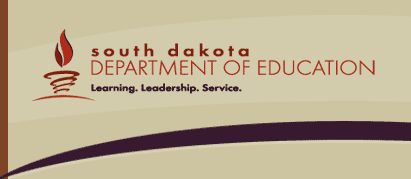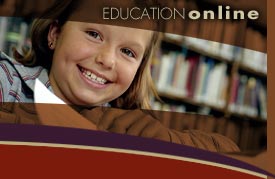 2011


Secretary's Column
Hot Topics:

Coming Aug. 25: A new feature in SDMyLife career development system that gives students the chance to connect directly with South Dakota companies!
Give us the name of your district's Teacher of the Year for 2010-11, so we can invite him/her to the annual banquet honoring all of South Dakota's TOYs.

2011 Report Card: Schools show solid performance, accountability system deserves scrutiny
New Assessment Portal to replace Achievement Series Save items by Sept. 1
Dakota STEP results online
Board adopts standards for teaching American Indian history, culture
Content standards approved
Changes to state writing assessment for 2011-12
New public school exemption form, procedure
Upcoming Events

Raising the Standards: A Skills-Based Approach to Health Education
Capstone Workshops
School Library Pre-Conference at Indian Education Summit
Indian Education Summit
4th Annual Parent Conference
Systems Change Conference
---
Secretary's Column
By Dr. Melody Schopp
Department of Education

This month's Secretary's Column is an editorial written by the secretary and submitted to the Argus Leader for publication.

Innovation Labs paving way for 21st century learning

The ambitious effort of four South Dakota rural schools to transform the delivery of education is raising eyebrows. In fact, this newspaper's editorial board recently cautioned them to proceed carefully and to measure results before deciding if this is the "right kind of innovation."

I want to publicly commend these four school districts – South Central, Wessington Springs, Platte-Geddes and Armour – for their vision and commitment to searching out solutions for their students. These four small districts have taken on a challenge to transform the educational model into one that fits the needs of our 21st century society. For that reason, we have dubbed them the "Innovation Labs."

In the 1880s, the mark of quality education was the ubiquitous, one-room school house. This model was an efficient solution for the time – educating greater numbers of children simultaneously with the available tools and resources. The school-day schedule and the academic calendar were reflected by the needs of the greater agrarian community. This model provided both knowledge content and life skills that helped sustain and evolve the American economy.

Fast forward 130 years to the Information Age, where our economy is fueled by instantaneous access to information and advances in technology that have dramatically changed the way we do business. And yet, many of the 1880s tools, methods and concepts have not been realigned. It does not mean these practices and resources should be discarded, but rather retooled. This retooling is the vision of the Innovation Labs.

While the final educational experience will look different in each of the participating schools, there are some common themes.

Under this model, schools will be looking to deliver rigorous and relevant content through engaging, hands-on methods. Education will not be limited to traditional classroom experiences. Students will not typically be sitting in straight rows with a teacher at the front of the classroom. More often, they will be engaged in project- or problem-based learning experiences that have meaning and relevance to the students. Instruction will be delivered in a variety of ways – in mobile labs, online, via distance and in the participating communities.

Under this model, schools will be moving from a traditional "silo" mentality of learning and approaching curriculum holistically – using science as a central pivot point. Concepts from several academic content areas will be interwoven into lessons and learning experiences. So, as students are studying a particular science standard, they are also being exposed to standards from the language arts or math, or both. Students are better able to see the relevance and connection of what they are learning to what they are interested in as lifelong skills.

Also under this model, the role of teacher shifts from instructor to facilitator, and the pace of learning is student-driven. The Innovation Labs will provide content experts who will carefully guide students to filter out information they need to support their learning. In our traditional classrooms, all students are expected to learn at the same rate. In the Innovation Labs, students will not move on until they demonstrate mastery on all standards. While students direct their learning in areas they are interested in, they will have continual feedback through formative and summative assessments to guide students through knowledge or content rich projects that are relevant and rigorous.

This work will be supported by partners who have significant resources that will ensure that the learning experiences will be rich and robust, and follow the state content standards.

Transformation of this kind will not happen overnight. The Innovation Labs are starting small, bringing in interested teachers to take those first steps toward changing the educational model.

Education should not be a one-size-fits-all approach. We are not working with factory widgets to which we can apply a prescribed set of steps and instructions for learning. Instead, we have these wonderful, squishy objects that walk through our doors with individual personalities and needs. Let's embrace the uniqueness and individuality of schools and applaud those who are willing to step up to the challenges of 21st century learning.


---

Hot Topics:

New SDMyLife feature lets students connect with businesses

A new feature in the SDMyLife.com career development system, called Network, gives middle and high school students the chance to connect with businesses and companies across South Dakota. Network will launch on Aug. 25.

Using Network, students can research South Dakota-based businesses to find out what kind of careers they offer, and to discover the skills or traits employers are looking for when hiring. Students also can communicate with career coaches and seek out work-based learning experiences.

"Providing a real connection between students and South Dakota businesses has been a goal of ours for a long time," said Tiffany Sanderson, career development team Leader with the South Dakota Department of Education. "It's crucial that we help our students understand they can participate in innovation and the global economy while living and working in South Dakota. Adding Network to the SDMyLife system supports students' in their journeys to become college, career and life ready."

Once again this year, the Department of Education will host a promotion designed to get students to visit SDMyLife.com, and in particular, to check out the new Network feature. The promotion will kick off Sept. 26. Each high school counselor will receive a packet containing information about the promotion in mid-September.

For more information about Network or how to incorporate the SDMyLife online career development system in your school or district, contact Tiffany Sanderson at the Department of Education, (605) 773-7006.


---

2011 Report Card: Schools show solid performance, Accountability system deserves scrutiny

Ninety-four percent of South Dakota's public school districts, and 80 percent of schools made adequate yearly progress for 2010-11, as required under No Child Left Behind. The percentage of students proficient in math was 77 percent, up 1 percentage point from last year, while proficiency in reading was 75 percent, down 1 percentage point from last year.

"South Dakota schools have a solid track record when it comes to meeting proficiency goals. I commend the state's educators for their ongoing efforts to ensure that our students are reaching high levels of achievement," said Secretary of Education Dr. Melody Schopp. "However, I also recognize that these results are based on a one-time snapshot of performance during the school year, and while that's one indicator of how well our schools and students are doing, it should not be the sole indicator."

Under South Dakota's current accountability system, adequate yearly progress is determined by students' performance on the Dakota STEP or Dakota STEP-A, an alternate version of the assessment for students who have a significant cognitive disability. The tests were administered to approximately 64,500 students in grades 3-8 and 11 in the spring of 2011. A third factor – attendance or graduation rate – is another part of the determination.

Targets for proficiency held steady

Earlier this summer, Schopp announced that South Dakota would hold its annual targets for proficiency in reading and math at the 2009-10 levels. "In the absence of reauthorization of the federal law overseeing elementary and secondary education, I felt strongly that we needed to take this stand. If we had increased our targets, as laid out in our original plan when NCLB first came into play, we would have inappropriately labeled additional schools as failing," she said. "That's not fair to the schools, and it's certainly not fair to their students."

Schopp estimates that the number of schools that would have missed making adequate yearly progress, or AYP, in math this year if the targets were not held steady would have nearly doubled. In reading, she estimates the number would have almost tripled. Down the road, this would have triggered a series of required assistance and interventions by the state Department of Education, which Schopp says her department does not have the resources to provide.

"Let me be clear: South Dakota schools are still being held accountable," she said. "We are simply holding our targets steady at last year's levels, until we have a better system in place."

Schopp has had informal conversations with representatives from the U.S. Department of Education, who indicated that the reading target may be held steady, and that the requested change to graduation rate should be approved. However, the math target continues to be a point of conversation. In these discussions, U.S. Ed has not articulated the consequences to holding the targets steady without approval.

Graduation rate drops as expected

According to South Dakota's 2011 Report Card, the statewide graduation rate for 2011 was 83.39 percent, down from 89.23 percent last year. The decrease was expected, as the state moved to a new method of calculation which is soon to be required at the federal level.

The requirement allows states to count as graduates only those students who complete their high school coursework in four years. A student who leaves school for a time – for medical reasons or to work full-time to support a family – but then returns to finish his high school career, but does not finish within four years, counts against a school when determining whether it made AYP. "In essence, we are penalizing schools for doing what they are supposed to do," Schopp said.

Accountability system will be reviewed

As the national debate regarding the merits of NCLB continues, South Dakota is moving forward to create a new state accountability system. Schopp is pulling together a group of educators, business leaders and legislators to provide the department with direction as to what the next generation of school accountability will look like in South Dakota.

"My hope is that we can develop a new system that is legitimate, useful and promotes continuous improvement within our schools," she said. "If we can pull things from the existing system, that's fine. But I really want us to be thoughtful about what makes a great school in South Dakota in the 21st century."

Full results available online

The 2011 Report Card, including district- and school-level results, is available online at www.doe.sd.gov.


---

New Assessment Portal to replace Achievement Series
Save items by Sept. 1

Beginning Sept. 1, South Dakota will have a new assessment tool, the South Dakota Assessment Portal, or SDAP, on eMetric. This new system will replace the Achievement Series, and while it is a similar product, it will allow educators to do more within the system.

Administrators: Please alert your staff that if they have created tests or test items within Achievement Series, they will need to save this information before Sept. 1.

"Our goal is to move toward one single site for assessment, and this is a big step in that direction," said Dr. Wade Pogany, director of Assessment and Technology Systems for the South Dakota Department of Education.

Within the SDAP, teachers will be able to administer a number of assessments, including teacher- and district-created exams and end-of-course exams, and will be able to access these results as well. They will continue to be able to access individual student results on the Dakota STEP; however, the test will not be taken within the system. This means much of their pertinent testing data will be available in one centralized location.

Educators need to be aware, however, that as of Sept. 1, any items stored within Achievement Series will no longer be available. Furthermore, from Sept. 1 to Nov. 1, end-of-course and course equivalency testing will not be available online.

Administrators should alert their staff that if they have created test items within Achievement Series, they will need to save this information before Sept. 1. If teachers save the information they have stored in Achievement Series, they will be able to manually enter it into the SDAP/eMetric system later.

The Department of Education is working with the Education Service Agencies to create a series of fall trainings to help educators learn the new SDAP system. Training dates will be available on the department's website in the coming weeks.

The department will continue to offer the DACS Performance Series and that can be accessed at www.performanceseries.com. All the information pertaining to this assessment will continue to be available.

If you have questions about this process, please contact Viki Crichton at the Department of Education, (605) 773-8193.


---

Dakota STEP results online

2011 Dakota STEP results are now posted on the eMetric website at https://solutions1.emetric.net/sdstep/. This site is designed to provide quick and easy access to student performance results on the State Test of Educational Progress, or STEP.

On this site, you will find a wealth of information at your fingertips in a highly interactive and flexible format. You can create your own reports, graphs and/or external data files with powerful tools for querying, computation and disaggregation.

School districts may use the individual student assessment report found on this website to deliver results to parents. These reports must be delivered to parents within 30 calendar days of the beginning of the school term.

This site requires a username/password. If your district needs that information, please contact Gay Pickner at the Department of Education, (605) 773-3247. The username/password will be given only to the district superintendent and testing coordinator.


---

USDA issues interim rule related to School Food Authority revenue

The U.S. Department of Agriculture issued its interim rule on school food authority revenue, including paid lunch equity, last month. This was in response to passage of the Healthy Hunger-Free Kids Act of 2010.

Click here (http://doe.sd.gov/cans/documents/PLE_QA.pdf) to view USDA's Q&A related to paid lunch equity and non-program foods.

Districts can also contact Child and Adult Nutrition Services in the South Dakota Department of Education for more information. Call (605) 773-3413.


---

Board adopts standards for teaching American Indian history, culture

The South Dakota Board of Education has adopted the Oceti Sakowin Essential Understandings and Standards outlining core concepts for teaching the history and culture of South Dakota's American Indian people. The action came at its July 25 meeting in Pierre.

The 2007 Indian Education Act mandated the development of course content for curriculum in South Dakota American Indian history and culture. The standards outline grade-level specific activities and resources for teaching the standards.

Gov. Dennis Daugaard spoke in favor of adopting the standards. "Students are more engaged when they find the curriculum relevant," he said. "It's important for Native students to have that relevancy, but it's also equally important for our non-Native students to have a better understanding of the cultural background of the state."

The essential understandings will serve as guides for South Dakota teachers from this point forward.

"This is an important first step in the process," said Roger Campbell, the South Dakota Department of Education's director of Indian education. "Our long-term goal is to infuse these concepts into the South Dakota state standards and develop curriculum and resources to support them."

Go to http://doe.sd.gov/IndianEducation/documents/OcetiSako.pdf to view the Oceti Sakowin Essential Understandings.


---

Content standards approved

At its July 25 meeting in Pierre, the South Dakota Board of Education approved new standards for Personal Finance and World Language. The board also approved voluntary standards and guidelines for school libraries.

Personal Finance
With the board action, South Dakota will now have 11 focused standards in Personal Finance, instead of 15. This action was based upon review of other national organizations and state standards. The "Career" standard was eliminated due to more schools implementing the SDMyLife career development system in other courses or advisory programs. Two other standards were combined with another standard. The third major change was to take the concept of "Managing Risk" and make it a stand-alone indicator, in order to bring attention to the importance of this concept.

Go to http://doe.sd.gov/ContentStandards/documents/personalfinancestandards.pdf to view the new Personal Finance standards.

World Language
The department partnered with the South Dakota World Language Association to review the South Dakota World Language standards. After review of the new national standards, the committee recommended that the state adopt the national standards developed by a coalition of national language organizations.

Visit the department's Content Standards web page (http://doe.sd.gov/ContentStandards/index.asp) to view the new World Language standards.

School Library standards
A School Library Task Force was formed in early 2010 to study and update the 2004 South Dakota School Library Standards in relation to best practices and national initiatives. The board adopted the voluntary standards, as endorsed by the South Dakota Library Association and the South Dakota State Library Board. The updated standards "are designed to be age-appropriate guides for successful student learning in the 21st century, learning which is differentiated, collaborative, and integrated across all content areas."

View the new School Library standards and guidelines at http://library.sd.gov/LIB/SLC/index.aspx.


---

Changes to state writing assessment for 2011-12

Based on feedback from the field, several changes have been made to the state writing assessment, WriteToLearn, for the 2011-12 school year.

Students will participate in one testing window, which will run from Sept. 1, 2011, through April 30, 2012. Students in grades 5, 7 and 10 need to complete two writing submissions within the WriteToLearn program during this single testing window, compared to the three submissions required last year.

The reporting requirement for the state writing assessment also has been eliminated. School districts will no longer be required to send student writing results from the WriteToLearn program home to parents.

The state Department of Education will continue to purchase student licenses for the WriteToLearn program for all public school students in grades 5, 7 and 10, and districts will have the opportunity to purchase off-grade licenses for the WriteToLearn program at a state-negotiated rate. Additional information related to off-grade licenses and the state writing assessment can be found at http://doe.sd.gov/oats/writetolearn.asp.

For more information, contact Erin Larsen at the Department of Education, (605) 773-2533.


---

New public school exemption form, procedure

Beginning in school year 2011-12, districts should be using the new Public School Exemption form and procedure, which has changed due to legislation passed during the 2011 session. Under HB 1133, an exemption for alternative instruction is effective immediately upon filing with the school district. No school board action is required. An exemption may still be revoked later, per existing statutes.

The new Public School Exemption form is available on our Home School webpage (http://www.doe.sd.gov/oatq/homeschooling.asp). Click on "Exempt Certificate Form" in the right-hand column.

The form does not include collection of race/ethnicity data. When completing student records information in the student information system, districts will need to input that data based on their knowledge of the student, in order to get the enrollment record to save.

Questions regarding public school exemption can be directed to Carol Uecker at (605) 773-4771. Questions regarding the race/ethnicity data should be directed to our Data Office at (605) 773-3248.


---
Upcoming Events
Raising the Standards: A Skills-Based Approach to Health Education
Capstone Workshops -
School Library Pre-Conference at Indian Education Summit
Indian Education Summit
4th Annual Parent Conference
Systems Change Conference
---

Raising the Standards: A Skills-Based Approach to Health Education
Aug. 15-16

Go to http://doe.sd.gov/schoolhealth/documents/RisingTheStandardFlyer.pdf for more information.


---

Capstone Workshops
Sept. 13, 16, 22 and 23

Go to https://spreadsheets.google.com/spreadsheet/viewform?formkey=dFZMM1FONVZEbkljc3VNMF81ZlZmaFE6MQ for more information.




---

School Library Pre-Conference at Indian Education Summit
Sept. 25

Go to http://library.sd.gov/CAL/2011/sdsl-schoollibpreconf-ies.aspx for more information.


---

South Dakota Indian Education Summit
Sept. 25-27

Go to http://doe.sd.gov/IndianEducation/summit.asp for more information.


---

4th Annual Parent Conference
Sept. 30-Oct. 1
Ramkota - Sioux Falls


---

Systems Change Conference
Oct. 19-21
Holiday Inn and Convention Center, Spearfish

Make plans to attend the 12th Annual Systems Change Conference Oct. 19-21 at the Spearfish Holiday Inn and Convention Center. One of South Dakota's premier educational conferences, the event will include an awards banquet at which the 2012 South Dakota Teacher of the Year will be announced.


---