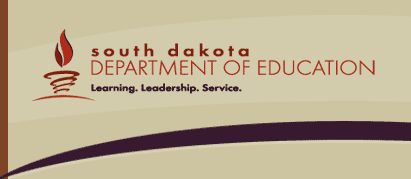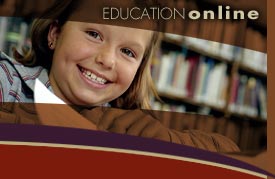 2011


Secretary's Column
Hot Topic:

Be aware of changes to child nutrition programs
Setting the standard for Service Learning
Next Generation Science Standards in the news

Proposed Next-Generation Accountability Model now online
Governor's budget address features education
Grant funds available for after-school programs
Nominate the next National History Teacher of the Year
Funds available for development of essential community facilities
Sioux Falls elementary schools receive HealthierUS School Bronze distinction
Upcoming Events

IEP Workshops
Framework for Teaching book studies
---
Secretary's Column:

Governor's budget proposal

You are all aware of the Governor's budget proposal, delivered to the Legislature last week. The Governor has proposed a 2.3 percent increase in the per-student allocation for FY 2013, which would put the PSA at $4,490.92. He also proposed a .7 percent, one-time increase (outside the formula), which is about $30.73 per student, to be distributed directly to schools. And, finally, he is proposing an $8.4 million one-time massive training initiative that would assist districts as you work to implement major initiatives such as the Common Core and teacher standards and evaluation.

Not only was it good to see the proposed increase in the PSA, it was extremely gratifying to know that the Governor understands the challenge we have ahead of us in terms of preparing and training our teachers and school administrators for the major initiatives occurring in our state and across the nation right now. In addition to the focus on Common Core and teacher standards/evaluation training, the Governor's proposal includes training for science educators and for school counselors. And, there is a piece focused on school administrators – to support you in your roles as instructional leaders.

If the funding for statewide training is approved, I believe we have the potential to impact student learning in a deep and meaningful way.



Proposed Accountability Model

Back in September, the Accountability Work Group had its first meeting to talk about what the next generation of school accountability should look like in South Dakota. The discussions that group has had over the course of three meetings have been rich and productive. That's why it has been exciting to be able to share with you a proposed Accountability Model for South Dakota. It isn't perfect, but it is a model that, I believe, is more legitimate and fair than the accountability model we currently have, more easily understood and one that promotes continuous improvement for individual students and schools.

Your feedback during, and following, the conference calls we held this week is much appreciated. I hope that you will keep that feedback coming in the weeks and months head, as we work through this process. Our waiver application is due Feb. 21, so we have time between now and then to improve this proposal.

I want to publicly thank the members of the Accountability Work Group for their commitment to this process, their willingness to be open-minded and to provide honest and valuable feedback.

As you take time to reflect during the holidays, remember that we are blessed to be able to work in a field where we have the opportunity to make a positive difference in young people's lives every single day. Thank you for all you do on behalf of South Dakota's children.

Happy holidays!


---
Hot Topics:
Be aware of changes to child nutrition programs
As a result of the recent reauthorization of the Child Nutrition Program, there have been several changes to the state's nutrition programs. Go to http://www.doe.sd.gov/pressroom/educationonline/2011/december/documents/HHFKA.pdf to see a complete list of all the changes to date.



Setting the standard for Service Learning
The South Dakota Board of Education recently tackled the topic of Service Learning. A framework and standards were on the agenda of the board's November meeting.

Beginning in the fall of 2013, schools will be required to offer Capstone Experiences or Service Learning. Because Capstone Experiences and Service Learning oftentimes take place off campus and outside of the traditional classroom environment, the Service Learning Standards and Framework provide additional structure to ensure that students are getting a real-world experience that is both rigorous and relevant.

Now that the board has given its seal of approval to the standards, the Department of Education's Career Development staff will begin disseminating information on the standards and framework to schools. Watch for information on training opportunities in the spring, and visit http://www.doe.sd.gov/octe/servicelearning.aspto learn more.



Next Generation Science Standards in the news
Last month, KSFY took an in-depth look at the Next Generation Science Standards. The story highlights South Dakota's role in the process and gives an up-to-date look at where we are headed.
Go to: http://www.ksfy.com/story/16003941/science for more information.
---

Proposed Next-Generation Accountability Model now online

The South Dakota Department of Education has issued a summary of its proposed Next Generation Accountability Model (http://doe.sd.gov/secretary/nexgen_accountability.as). South Dakota began the process of developing a new statewide accountability model in September 2011, when the department assembled a group representing key stakeholders to provide recommendations regarding a next-generation accountability model.

The proposed model is based on a 100-point index and includes multiple indicators to measure school performance. Under the proposed model, schools have unique targets based on their unique "starting points." The model recognizes both achievement and growth, and encourages continuous improvement.

According to Secretary of Education Melody Schopp, the model is intended to be legitimate and fair; useful to educators and administrators; easily understood by the public; and promoting continuous improvement for individual students, as well as for schools.

The secretary held a series of conference calls with educators earlier this week to explain the model.

Educators are asked to review the Next Generation Accountability Model summary (http://doe.sd.gov/secretary/nexgen_accountability.as), which is in draft form, and to offer initial feedback on the proposal. The concepts outlined in the summary will form the basis for the state's ESEA Flexibility Request.

South Dakota's actual ESEA Flexibility Request application will be posted for public comment closer to the Feb. 21 deadline for submission.


---

Governor's budget address features education

In his Dec. 6 budget speech (http://bfm.sd.gov/budget/rec13/Budget_Speech_2013_Slides.pdf), Gov. Dennis Daugaard proposed a 2.3 percent increase in the per-student allocation for FY 2013, which would put the PSA at $4,490.92. He also proposed a one-time .7 percent increase per student (total increase of 3 percent), which would be distributed directly to schools.

Beyond these two increases, the governor called for an additional $8.4 million to support critical statewide training for teachers and school administrators.

Called South Dakota Investing in Teachers (http://doe.sd.gov/documents/Investing.pdf), the massive training effort will cover a two-year period. With an eye on preparing students to succeed in a globally competitive workforce, the effort will consist of a four-pronged approach:

• Training for teachers as they implement the new Common Core standards in English language arts and math
• Training for science teachers to build the skills necessary to deliver problem-based learning in STEM areas
• Training for school counselors to address career development and South Dakota's workforce needs
• Training for school administrators to support them in their roles as instructional leaders, particularly in the areas of Common Core and teacher evaluation

Understanding the value these professional development opportunities ultimately have on students, educators would be paid for their participation in the trainings.

Summary: South Dakota Investing in Teachers (http://doe.sd.gov/documents/Investing.pdf)

The budget will be taken up the 2012 Legislature, which convenes on Jan. 10.


---

Grant funds available for after-school programs

The South Dakota Department of Education will be opening the application process for the federally funded 21st Century Community Learning Centers (21st CCLC) competitive grant program. 21st CCLC funds are to be used for programming that takes place outside of regular school hours. The competition is based on availability of federal funding and will be open by Jan. 1, 2012. Go to http://doe.sd.gov/oatq/21cent.asp for more information.

The 21st Century Community Learning Center program supports the creation of community learning centers that provide academic enrichment opportunities during non-school hours for children, particularly students who attend high-poverty and low-performing schools. Local programs help students meet standards in core academic subjects, such as reading and math; offer students a broad array of enrichment activities that complement their regular academic programs; and offer literacy and other educational services to the families of participating children.




---

Nominate the next National History Teacher of the Year

Do you have a great history or social studies teacher in your school or district? Nominate him or her for the Gilder Lehrman National History Teacher of the Year award.

The top winner of the award given by the Gilder Lehrman Institute of American History receives a cash prize of $10,000. State winners are awarded $1,000, and their school receives an archive of books and other resources to use in the classroom. In addition, each winner is honored during a ceremony in his or her home state.

The National History Teacher of the Year is chosen from outstanding teachers of American history in each state, the District of Columbia, U.S. territories, and Department of Defense Schools. Nominations for the National History Teacher of the Year can be made by any student, parent, colleague or school administrator familiar with the teacher's work.

Elementary school teachers (K-6) and middle and high school teachers (7-12) are recognized separately, in alternate years. In 2012, middle and high school teachers (7-12) will be honored. To be considered for the 2012 award, nominations must be made by Feb. 1.

To learn more about the award or to nominate a teacher, visit www.gilderlehrman.org/nhtoy or contact state coordinator Sam Shaw (sam.shaw@state.sd.us) at the Department of Education.


---

Funds available for development of essential community facilities

If you are looking for funds to assist in the development of essential community facilities in rural areas, which can include child nutrition areas in child care centers and schools, you'll want to check out http://www.rurdev.usda.gov/HCF_CF.html.

The USDA's Rural Development Community Facilities program provides loans and grants to assist in the development of essential community facilities and offers a unique opportunity for non-profit organizations, public bodies and tribal organizations to upgrade their community's child nutrition facilities. Funds may also be used to purchase equipment that could improve access to healthy, locally or regionally grown products. Facilities must be located in communities with a population of no more than 20,000.


---

Sioux Falls elementary schools receive HealthierUS School Bronze distinction

All 24 elementary schools in the Sioux Falls district have received the HealthierUS School Bronze Award. South Dakota Secretary of Education Dr. Melody Schopp visited the district last month to present the award from the United States Department of Agriculture. The application process is run through the state Department of Education.

The HealthierUS School Challenge is a voluntary initiative established in 2004 to recognize those schools participating in the National School Lunch Program that have created healthier school environments through promotion of nutrition and physical activity. To win the award, schools must meet the following minimum criteria:

• Be enrolled as a Team Nutrition School
• Offer reimbursable meals that demonstrate healthy menu planning
• Provide nutrition education to students
• Provide students with the opportunity for physical activity
• Adhere to guidelines established by FNS for foods served/sold in schools outside the National School Lunch Program

Earlier this year, St. Joseph's Indian School in Chamberlain received the award at the Silver level, making it only the second Native American school in the nation to do so.

To learn more about the HealthierUS School Challenge, visit http://teamnutrition.usda.gov/HealthierUS/index.html or email mary.Kirk@state.sd.us at the Department of Education.


---
Upcoming Events
IEP Workshops
Framework for Teaching book studies
---

IEP Workshop
Dec. 13 – Jan. 27, 2012, Various locations statewide

The IEP Workshop will take you through all the essentials of an IEP. Presenters will cover all areas of special education, from referral to placement to IEP development. This interactive workshop will help you analyze data and write appropriate IEPs for students with varying disabilities.

Specific workshop dates are listed below:
• Dec. 13 – Harrisburg
•Jan. 26 – Rapid City
•Jan. 27 – Sturgis

To register, go to: https://spreadsheets0.google.com/spreadsheet/viewform?formkey=dFBCcHpWbTZ3WFR6OWRHZF9zQTdDWlE6MQ


---

Framework for Teaching book studies
Feb. 5 – March 31, 2012, Online

Two online book studies, slated to begin next spring, will focus on two of Charlotte Danielson's books. Last year, the state adopted Danielson's Framework for Teaching as the state standards for teaching.

The Danielson book studies allow teachers and administrators to begin interacting with the Framework for Teaching. The first book study, Enhancing Professional Practice: A Framework for Teaching (http://events.r20.constantcontact.com/register/event?oeidk=a07e578il1ubd e66f6d&llr=b8omj6gab), introduces educators to the framework. Participants will read and dialogue online about the framework's four domains defining what teachers should know and be able to do in the exercise of their profession.

The second book study, Enhancing Professional Practice: Using the Framework for Teaching in Your School (http://events.r20.constantcontact.com/register/event?oeidk=a07e578ikmp73 21c36d&llr=b8omj6gab), provides sound advice, step-by-step procedures, and practical tools for using the framework. It is recommended specifically for administrators, while the first book study is geared toward teachers and anyone who wants to gain more of a basic understanding of the framework.

The book studies are sponsored by the Department of Education, in conjunction with TIE and East Dakota Educational Cooperative. Participants will be responsible for purchasing the book prior to the study. The spring book studies will run Feb. 5 – March 31, 2012.

Find more information online at http://doe.sd.gov/secretary/sdteacherstandards.asp.


---