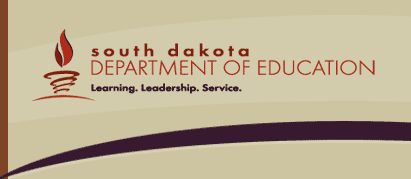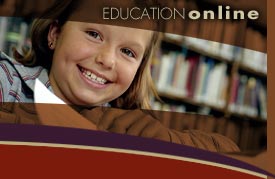 2011


Secretary's Column
Hot Topics:

States unveil core principles designed to move them toward the next generation of accountability systems.
Registration for 2011 SD Indian Education Summit now open.
CTE leaders launch new website, intended to be a resource for advocates.

State to hold bar steady for school progress determinations
Watch for AYP later this month
Fewer rules for schools?
USDA issues interim rule related to School Food Authority revenue
SD Learning Power teacher recognized
Limited scholarships available for National Board, Take One!
Upcoming Events

LifeSkills Training
Raising the Standards: A Skills-Based Approach to Health Education
Indian Education Summit
4th Annual Parent Conference
Systems Change Conference
---
Secretary's Column
By Dr. Melody Schopp
Department of Education

As leaders, we all have to make tough decisions. In the last few weeks, we made the decision to hold South Dakota's targets for proficiency, required under No Child Left Behind, at last year's (2009-10) levels.

With reauthorization of ESEA progressing slowly, if at all, and facing a deadline for release of our 2010-11 adequate yearly progress results, we made the call to hold our proficiency targets steady for another year. Without taking this action, we believe that a number of schools would be unfairly labeled as failing under the current system. Eventually, that would set into motion a whole series of actions that our department doesn't have the capacity to address.

This does not mean South Dakota has thrown accountability out the window. Districts and schools will be held accountable this year, as in previous years. We are simply holding steady, as we await reauthorization of a law that we all know has flaws.

We also plan to revise our graduation rate goal to 80 percent (as opposed to 85 percent) this year. South Dakota is making the move to the new required four-year cohort graduation rate calculation this year (a year early), and we know it will reflect poorly on schools simply trying to do the right thing for students.

So, as we forge ahead with this year's AYP process and we begin developing a new system of accountability for South Dakota, I encourage you to keep doing what's right for your students. Ultimately, that's what we are all about!

In another exciting development, the Great Plains Education Foundation based in Aberdeen, S.D., has provided the department with a $500,000 grant to support the Common Core Professional Development work. That work has started this summer with a pilot and will continue during the upcoming school year. The grant funds will cover the cost of subs to free up teachers to participate in this important work.

I want to publicly thank my Superintendents Advisory Council and the Governor's Office for their efforts to make this happen. And, of course, many thanks to the Great Plains Education Foundation for recognizing the long-term positive impact this work will have on South Dakota students.


---

Hot Topics:

Moving toward next-generation accountability

South Dakota is one of 41 states that have joined together, under the auspices of the Council of Chief State School Officers, to develop core principles for what are being called "next generation accountability systems." The core principles (http://doe.sd.gov/documents/StLdrshpG.pdf) were unveiled last month.

"One of the main reasons states decided to go this route is due to the lack of reauthorization at the federal level," explained Secretary of Education Melody Schopp. "Without change to the current federal law, we could see schools across the nation, and here in South Dakota, labeled unfairly as failing."

According to Schopp, the core principles issued by the 41 states provide broad brushstrokes for what accountability systems of the future might look like, but each state will determine the details of its own system.

In an email to school leaders about next-generation accountability, Schopp wrote: "You are the people who best understand the consequences, both positive and negative, that the current system has had on your students, your staffs and your school community. For that reason, we will be looking to you to help us develop a system for South Dakota that holds schools accountable, but also fosters innovation and continuous improvement. … Ultimately, my goal for South Dakota is to develop a new accountability system that is legitimate, useful and promotes continuous improvement."

To view the nine core principles developed by the state-led CCSSO group, click here. (http://doe.sd.gov/documents/StLdrshpG.pdf)


---

State to hold bar steady for school progress determinations

South Dakota schools will be playing by last year's rules when it comes to the state issuing determinations of adequate yearly progress, or AYP, later this month.

On June 29, Secretary of Education Melody Schopp announced that South Dakota will hold its goals for proficiency in reading and math at 2009-10 levels, rather than increasing those targets as previously anticipated. In addition, the state will reduce its graduation rate goal to 80 percent from the current target of 85 percent.

In a letter (http://doe.sd.gov/NCLB/documents/AYPLetter.pdf) to the U.S. Secretary of Education Arne Duncan, Schopp wrote: "Without making these changes, we believe our accountability system, as it currently stands, would inappropriately label schools as failing. This situation would eventually trigger a number of NCLB-related sanctions that our department simply does not have the capacity to address."

Schopp cited a number of reasons for the change – chief among them flaws in the current system for school accountability, as well as a lack of reauthorization of the Elementary and Secondary Education Act, or ESEA, also referred to as NCLB.

"Everyone recognizes that the standards imposed under NCLB become increasingly unrealistic over the next two or three years," Schopp said. "That is why it was widely assumed that ESEA would be reauthorized and rewritten by sometime this spring. Gridlock in Congress has prevented that from happening and requires us to take this step."

All states will be required to move to a new method of calculating graduation rate. Under this method, students who do not complete high school in four years count negatively against a school. "We know this change will have a negative impact on schools – even as they are trying to do the right thing for kids," Schopp said. "By moving to a goal of 80 percent, we soften that blow and still maintain a respectable goal for graduation within four years. Most importantly, we don't give up on those students who do not complete high school in four years."

Schopp is hopeful that, because of federal delays in reauthorizing ESEA, the U.S. Department of Education will grant South Dakota a waiver to adopt these standards. She noted that the state will be moving forward with developing a new accountability system – one based on nine key principles developed in conjunction with 40 other states across the country. While sharing commonalities with other states, the new system will be one that is unique to South Dakota, and one that is "legitimate, useful and promotes continuous improvement," according to Schopp.

"South Dakota remains committed to accountability, and I believe our track record in the area of student achievement demonstrates that commitment," Schopp wrote. "South Dakota students routinely score above the national average on the National Assessment of Educational Progress as well as on the ACT. Proficiency levels on our state test also remain high. Certainly, we have issues and challenges, which we recognize and are seeking to address."

Until a new accountability system is in place, South Dakota schools will be held accountable at the 2009-10 targets for proficiency in reading and math.


---

Watch for AYP later this month

Preliminary AYP determinations will be available to districts later this month via the online state Report Card. Target date is Friday, July 22. When determinations are ready, the department will email a link to superintendents (and business managers as a back-up), so you can access your preliminary determinations.

As noted in the story above, the statewide targets for proficiency in reading and math will remain at 2009-10 levels, rather than increasing as previously anticipated. In addition, the statewide goal for graduation rate will be reduced from 85 to 80 percent. See explanation in story above.

The Department of Education will share the link to the Report Card publicly on Tuesday, July 26, which gives school leaders time to alert key constituents such as school boards. Districts are welcome to share local results publicly; however, we ask that you do not share state-level results or the link to the online Report Card until the morning of July 26. Again, this process allows districts time to share information locally as they see fit.

Users should note that the Report Card webpage will look different from previous years. Each district's and school's results will be available via a PDF document only; in the past, results also were available on a live webpage.

Districts will have 10 working days to appeal preliminary determinations, and the department will respond to all appeals within 30 working days.

If you are a superintendent who is new to the position, please provide the department with your contact information so that we send your district's preliminary AYP results to the correct email address. Contact Jennifer Rattling Leaf at (605) 773-4703 or Jennifer.rattlingleaf@state.sd.us.


---

Fewer rules for schools?

Per Gov. Daugaard's direction, the Department of Education is undertaking a review of education-related statutes, rules, policies and practices. The ultimate goal of this effort is fewer, shorter and simpler state regulations. The effort does not address federal requirements.

"We recognize that rules can become obsolete, or that sometimes policies need to be adjusted to be practical in real-world applications," said Dr. Wade Pogany, who is spearheading the effort for the department. "Now is the time for school leaders to give us feedback on how we can simplify state regulations, and in some cases, eliminate unnecessary or duplicative rules and regulations."

The department will collect feedback from educators in several ways:

• Via an electronic survey (https://spreadsheets0.google.com/spreadsheet/viewform?formkey=dGdxM1NaSVNJbDFlQmdfWkxTU2RpeHc6MQ)
• By visiting our booth at the Superintendents Conference in July
• By visiting our booth at the Joint Convention in August
• Via conference call hosted by the Department of Education
- July 14, 2 p.m. (Central Time)
- July 26, 2 p.m. (Central Time)


To participate in one of the teleconferences, call 1-866-410-8397 and enter conference code 605-773-3282.


---

USDA issues interim rule related to School Food Authority revenue

The U.S. Department of Agriculture issued its interim rule on school food authority revenue, including paid lunch equity, last month. This was in response to passage of the Healthy Hunger-Free Kids Act of 2010.

Click here (http://doe.sd.gov/cans/documents/PLE_QA.pdf) to view USDA's Q&A related to paid lunch equity and non-program foods.

Districts can also contact Child and Adult Nutrition Services in the South Dakota Department of Education for more information. Call (605) 773-3413.


---

SD Learning Power teacher recognized

Jensi Andrus-Kellogg of Watertown is one of 23 teachers nationally to be named an All American Teacher of the Year by the National Math and Science Initiative, or NMSI. The teachers were honored at a May 26 luncheon in Washington, D.C.

Andrus-Kellogg teaches at Watertown High School and is also part of South Dakota's Learning Power online instructional program. Through Learning Power, she teaches advanced placement biology via the South Dakota Virtual School. She received her honor for her role as a Learning Power teacher.

A grant from NMSI initiated South Dakota's Learning Power program, providing online advanced placement courses in math, science, and English.

NMSI noted that Andrus-Kellogg, as co-author and teacher for an advanced online biology class, is opening college opportunities and possible career opportunities for students in rural schools—opportunities that in the past would have been much more difficult to obtain.

Her students attested to her teaching prowess, calling her an "excellent example for online teachers everywhere," and noting her "unfailing energy and enthusiasm for teaching."

NMSI was launched in 2007 by leaders in business, education and science to reverse the nation's decline in math and science instruction. The organization works to expand the number of students mastering advanced placement courses, and to recruit and prepare college students to become highly qualified math, science, and computer science teachers.


---

Limited scholarships available for National Board, Take One!

Educators interesting in pursuing National Board Certification or Take One! may apply for one-time scholarships. Administrators: Please share this with teachers you think may be interested.

Due to the availability of federal funds, the South Dakota Department of Education is offering 25 scholarships for teachers to pursue full National Board Certification. The department also is offering 25 scholarships for teachers to pursue Take One!, which is a professional development opportunity based on the NBC program.

The scholarships are for the 2011-12 NBC candidate cycle only. The deadline to apply is Sept. 15, 2011.

"In recent years, we've had to cut state-level support of this important program," said Secretary of Education Melody Schopp. "So, when this opportunity came along, we jumped at the chance. Teachers play an absolutely critical role in student learning. Any time we can support their development and commitment to improving their craft, it's an investment in the future of our students."

The National Board Certification process requires that teachers provide evidence of analysis and reflection on their teaching practice as it impacts students, as well as their record of working within the whole school community, collaborating with colleagues and stakeholders to impact student achievement, and strengthening family/community partnerships.

Take One! is a unique offering from the National Board for Professional Teaching Standards in which teachers prepare and submit one pre-selected video portfolio entry from any of the current certificate areas of National Board Certification. A teacher can later transfer the score if he or she pursues National Board candidacy.

Click here to fill out a scholarship application for the 2011-12 candidate cycle.

For more information, contact Lanette Johnston at the South Dakota Department of Education, (605) 773-8415.


---
Upcoming Events
LifeSkills Training
Raising the Standards: A Skills-Based Approach to Health Education
Indian Education Summit
4th Annual Parent Conference
Systems Change Conference
---

LifeSkills Training
July 14-15
Youth and Family Services, Rapid City

Go to http://www.doe.sd.gov/pressroom/educationonline/2011/June/documents/LSTJuly11.pdf for details


---

Raising the Standards: A Skills-Based Approach to Health Education
Aug. 15-16
Best Western Ramkota Hotel, Sioux Falls, SD

Go to http://doe.sd.gov/schoolhealth/documents/RisingTheStandardFlyer.pdf for details.


---

Indian Education Summit
Sept. 25-27
Cedar Shore Resort, Chamberlain/Oacoma

The goal of this event is to bring partners from across South Dakota together to learn and to share ideas and insights to address the educational needs of American Indian students. The theme of this year's event is "Supporting Culture, Building Expectations, Creating Partnerships." Watch doe.sd.gov for more information.


---

4th Annual Parent Conference
Sept. 30 - Oct. 1
Ramkota - Sioux Falls

To download flyer go to: http://www.doe.sd.gov/pressroom/educationonline/2011/july/documents/ParentCon.pdf


---

Systems Change Conference
Oct. 19-21
Holiday Inn and Convention Center, Spearfish

Make plans to attend the 12th Annual Systems Change Conference Oct. 19-21 at the Spearfish Holiday Inn and Convention Center. One of South Dakota's premier educational conferences, the event will include an awards banquet at which the 2012 South Dakota Teacher of the Year will be announced.


---