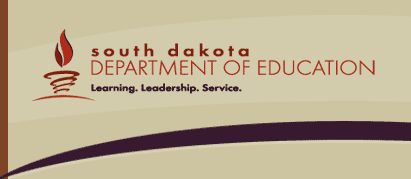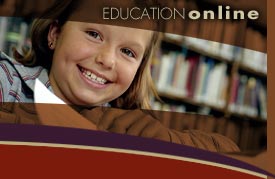 2011


Secretary's Column
Hot Topic:Congress still seeking budget solution for FY 2011
Ethernet technology coming to schools
Dakota STEP:
Tips for successful test administration
Meeting slated for Board of Education
Shine a spotlight on your "best and brightest"
Proposal to update school meal patterns up for public comment
Check your district's waiver status now
Upcoming Events

Implementing capstone courses:
Senior Experience and Entrepreneurship Experience


Board of Education Meeting


UPDATED: Summer Education Conference
CANCELED: End-of-Course Test Item Training
---
Secretary's Column
By Dr. Melody Schopp, Interim Secretary
Department of Education

Odds and ends

We are entering the final week of the legislative session, and as usual, budget decisions come down to the last few days. Our office will issue a legislative summary once everything has wrapped up. I know that SASD and ASBSD will be keeping you in the loop as well.

Like the rest of the country, we will be watching the action in Washington, D.C., as it relates to this year's federal budget and the President's proposal for next year. There are a number of moving parts, and we will be sure to share any information that's pertinent to local education agencies.

Several days ago, we announced the appointment of Roger Campbell as the department's new Indian education director. Roger was selected by a group that included members of the Indian Education Advisory Council, the South Dakota Board of Education and department staff. We expect his experience and strong relationships in Indian country to serve the department well, and to assist the advisory council as they move forward with developing a strategic plan specific to the education of our Native American students. Roger will join the department on March 9.

The Board of Education will meet March 21 in Pierre. This month's agenda will include updates on a variety of topics. School administrators are always welcome to attend and/or provide input to board members prior to meetings.

On behalf of the people here at DOE, I want to express our thanks for the work that you do on behalf of South Dakota's young people. We are grateful to be partners with you and the thousands of dedicated educators across the state who spend each day challenging South Dakota students to achieve at their highest potential!


---

Hot Topic: Congress still seeking budget solution for Federal FY 2011

Federal education funding for the 2011-2012 school year is in flux, as law makers continue to work toward some sort of compromise. Earlier this week, President Obama signed yet another continuing resolution designed to keep the government running until law makers determine how to fund the remainder of the current fiscal year, which ends Sept. 30. This continuing resolution provides funding for two more weeks.

"Each time these continuing resolutions have been discussed, there have been cuts to education. Where those final cuts will end up, we just don't know," said Tami Darnall, director of finance and management for the South Dakota Department of Education.

According to Darnall, her biggest concern is that the state Department of Education can't tell districts what their Title I and IDEA allocations for school year 2011-2012 will be, and districts are at that point where they need to be working on budgets and contracts for next year.

As soon as a federal budget has been determined and the state receives information regarding Title I allocations, the department will get that information out to districts.

The next hurdle for Congress will be the president's proposed 2012 budget, which impacts school funding beginning July 1, 2012.

For more federal budget information, visit the U.S. Department of Education's web site (http://www2.ed.gov/about/overview/budget/news.html).


---

Ethernet technology coming to schools

Recently, bandwidth has been a concern for some school districts. The state's Bureau of Information and Telecommunications and the Department of Education have been working on a solution.

The state will be phasing out two network connectivity technologies in favor of Ethernet technology. "Ethernet offers both higher speed and lower cost, so it's a positive solution all around," said Wade Pogany, director of the Department of Education's Office of Technology and Assessment Systems.

Implementation of Ethernet connectivity will involve wiring and construction at each school district. Because of that, it will be a long-term project.

Construction costs for the project are being funded through several grants awarded as part of the federal government broadband initiative. Terms of the grant require that savings realized as a result of implementing the new technology be used to fund additional improvements. "So, we've got to accumulate some savings at a few locations before we move on to making the improvements at the next locations," said Pat Snow, network technologies manager with BIT.

Construction is expected to begin at a handful of districts this spring, dependent upon weather.

BIT will look at two main criteria when evaluating which districts will receive the new technology first:

1) Low cost for necessary construction
2) High need in terms of bandwidth

BIT has been in contact with technology directors across the state to alert them of this process. Superintendents and principals: Please talk with your technology directors for initial information.
---

Dakota STEP:
Tips for successful test administration

This year's Dakota STEP testing begins April 4 and ends April 22. Districts should have already received their testing materials from Pearson. As usual, all testing must be completed within the established test window. Please review the reminders below to ensure a smooth testing process.

1. Access to "viewing" the Dakota STEP is limited to those necessary for accommodation purposes only.

2. Anyone who will administer the Dakota STEP must be trained before the test is given.

3. Anyone coming in contact with the Dakota STEP must sign the Testing Security Agreement.

4. Student can write in their test booklet using a pencil only. No markers, highlighters, etc.

5. Remove anything on walls that a reasonable person would conclude offers students in that room an unfair advantage over other students.

6. Approved calculators and rulers can be used on all parts of the Dakota STEP. Check the Testing Coordinator's Handbook (TCH) for the approved list.

7. Once directions have been administered and students have begun taking the assessment, absolutely NO assistance may be given to student.

8. Testing coordinators or administrators are the only ones who can check over the students' answer documents.

9. It is strongly recommended that administrators observe at least 10 percent of all classrooms during the administration of the Dakota STEP assessment

Throughout the testing window, Department of Education staff will visit various districts across the state. Staff will contact the district's testing coordinator at least 48 hours in advance to discuss this visit. If possible, department staff would like to visit with teachers and administrators in the districts they visit.

As in previous years, students in grades 3-8 and 11 will be tested in reading and math. Their scores are counted toward annual adequate yearly progress goals. Science is tested in grades 5, 8 and 11, and only participation is counted toward AYP.

Administration of the Dakota STEP-A, which is available for students who have a significant cognitive disability, continues until March 18, 2011.

Questions regarding administration of the Dakota STEP should be directed to Gay Pickner, Department of Education, at (605) 773-3247 or Gay.Pickner@state.sd.us.


---

Board of Education to meet March 21

The South Dakota Board of Education will meet March 21 at the MacKay Building, 800 Governors Drive, in Pierre.

Agenda items include tuition and fees related to the Technical Institutes; updates on Common Core assessment, Professional Practices Commission and Teacher Standards; and first reading of administrative rule changes related to action taken during legislative session regarding fund balances.

In other board news, Don Kirkegaard, superintendent at Britton-Hecla, and Richard Gowen of Rapid City were both reappointed to the board by Gov. Dennis Daugaard. This will be the first meeting for the board's newest member, Julie Mathieson, director of TIE.


---

Educator recognition
Shine a spotlight on your "best and brightest"

School administrators: If you have an educator who represents South Dakota's best and brightest, we want to hear from you. The Department of Education maintains a list of Emerging Classroom Leaders, which consists of distinguished teachers and principals from across South Dakota. These talented educators may be considered for membership on advisory boards and task forces, as well as candidates for special recognition programs.

Candidates must have a minimum of five years of experience in education. Candidates must be building-level personnel. They are typically classroom teachers, as opposed to specialists, and are recognized by peers and supervisors as unique in their growth. Occasionally, a principal or specialist is considered. Previous recognition is not required.

To nominate someone for our Emerging Classroom Leaders Pool, complete a Talent Pool Recommendation Form and return it to Lanette Johnston, Department of Education, 800 Governors Drive, Pierre, SD 57501, no later than May 2, 2011.

In addition to filling out the form, we ask that you include a one-page narrative and a resume if possible. Please keep your recommendation confidential and do not share it with the individual.

Questions can be directed to Lanette Johnston, Department of Education, at (605) 773-8415. lanette.johnston@state.sd.us.


---

Proposal to update school meal patterns up for public comment

The U.S. Department of Agriculture is proposing an update to the nutrition standards for meals served through the National School Lunch and School Breakfast Programs. The proposed changes are based on Institute of Medicine guidelines that were released in October 2009. Public comment is currently being sought on the issue.

The proposed rule change will bring the current school nutrition meal pattern requirements in line with the latest Dietary Guidelines for Americans, or DGAs. Taking into account the latest nutrition science, the new meal pattern requirements will limit calories and sodium and require schools to offer more fruits, vegetables and whole grains.

"This is the public's opportunity to weigh in on the rules that schools will have to follow when they plan their menus," said Sandra Kangas, director of the South Dakota Department of Education's Child and Adult Nutrition Services. "We encourage school leaders, food service directors and parents to take some time to review the proposed changes."

According to Kangas, the updated standards will likely be released in January 2012, making the new meal pattern requirements the official guideline for the 2012-13 school year.

Comments must be submitted to USDA by April 13. USDA will then evaluate the comments and make changes as needed.

South Dakota's Child and Adult Nutrition Services administers the USDA child nutrition programs and has made it easy to access the proposed changes online.

Click here for directions on how to submit comments.

Contact the South Dakota Department of Education's Child and Adult Nutrition Services at (605) 773-3413 for more information.


---

Check your district's waiver status now

Districts should review the status of any current waivers from administrative rule and make any necessary applications soon. After approval by the department, waivers take effect at the beginning of the next school fiscal year on July 1.

A school district may apply for a waiver from South Dakota Administrative Rule governing school accreditation, in order to implement an alternative plan that better addresses local learning goals, enhances educational opportunities, promotes equity or increases accountability.

While many waivers last for five years, some have a shorter life span. One of the most common waivers among districts is to offer high school credit for Algebra I at the 8th grade.

For further explanation and access to application forms, click here.

For a list of current waiver holders, click here.

Questions can be directed to Carol Uecker, Department of Education, at (605) 773-4771 or carol.uecker@state.sd.us


---
Upcoming Events


Implementing capstone courses:
Senior Experience and Entrepreneurship Experience


Board of Education Meeting


UPDATED: Summer Education Conference
CANCELED: End-of-Course Test Item Training
---

Implementing capstone courses: Senior Experience and Entrepreneurship Experience

• March 15, 9 a.m.-3 p.m., Belle Fourche High School
(ID# 47677)
• March 16, 9 a.m.-3 p.m., Hot Springs High School
(ID# 47678)

This workshop will focus on Senior Experience and Entrepreneurship Experience Capstone courses. Participants will gain an understanding of how capstone courses support a plan of study and meet the state's graduation requirements. The workshop is designed to assist school districts in determining the best fit for their students.

Participants will learn the components and implementation process for a Senior & Entrepreneurship Experience program. Topics include: student mentors, faculty advisors, project topic selection, program guidelines, research paper or business plan, portfolio, product and presentation requirements. Participants are asked to bring their laptops; the workshop includes time for planning.

To register, to to http://www.escweb.net/sd_esa/ and then enter the appropriate session ID number (noted above).

Contact Hours will be provided at both workshops. The ideal situation is to have a team from a school district attend the workshop.

Questions? Contact Debra Wenzel, M.Ed., Department of Education, at (605) 773-4463 or debra.wenzel@state.sd.us.


---

Board of Education Meeting
March 21, Pierre

The South Dakota Board of Education is scheduled to meet March 21 in Pierre.An agenda is available online at http://doe.sd.gov/board/packets/documents/Mar11/Mar11Agnd.pdf.


---

UPDATED:
Summer Education Conference
July 20-22
Ramkota RiverCentre, Pierre

Make plans to attend the Fourth Annual Summer Education Conference at the Ramkota RiverCentre in Pierre July 20-22. The two-and-a-half-day event features a Top 20 Training to help schools reach their full potential, as well as Shari Rusch Furnstahl, who will focus on reaching the hard-to-teach and creating a positive school culture. Michael Dorn will be returning. He will talk about how schools can reduce bullying and create an environment that's safe for all.

Registration fee is $80 and includes admission into all sessions, as well as breakfast and lunch on Wednesday and Thursday, and breakfast on Friday.

Graduate credit is available. Be watching for information later this spring, or contact Becky Cain with questions at Rebecca.cain@state.sd.us.


---