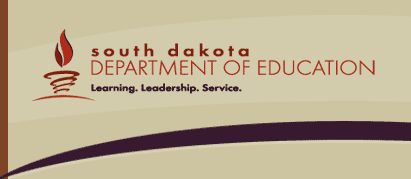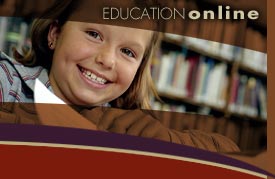 2011


Secretary's Column
Hot Topic:

ESEA flexibility package
American Education Week, Nov. 13-19
SMARTER Balanced Consortium update
Preview of 2012 Teacher of the Year candidates

Technology literacy assessment no longer required;
Districts must still prove student proficiency
South Dakota selected to be part of Science Standards development

Clean Diesel grants help to fund bus upgrades, purchases
Funding allows for continued education efforts in Indian Country
U.S. Ed recognizes National Blue Ribbon Schools
Upcoming Events

12th Annual Systems Change Conference
Common Core Literacy Lessons – Collaborating and Creating
Common Core Professional Development Series
IEP Workshops
---
Secretary's Column
By Dr. Melody Schopp
Department of Education

Unwrapping the ESEA flexibility package

Last month, the U.S. Department of Education announced its "ESEA Flexibility" package. Through this process, a state can request waivers from 10 provisions of the Elementary and Secondary Education Act/No Child Left Behind. In exchange, the state must agree to address four key principles aimed at improving student achievement and increasing the quality of instruction. It is an all or nothing proposition, meaning that a state must request all 10 waivers and must adhere to all four principles.

Our goal is to apply for a waiver during the February 2012 window.

As you can imagine, the waiver application is complicated. Below is a quick synopsis of some of the major pieces.

--States have flexibility regarding NCLB's 2013-14 timeline and how we set AMO targets, as long as those targets are "ambitious but achievable."

How we set AMOs is a huge question moving forward, and we will be using the expertise of the Accountability Work Group to help us determine a process that is ambitious, but also fair and sensible. A large part of this conversation will be centered around the concept of growth and differentiated goals.

--The flexibility package eliminates the school improvement process as we currently know it. In other words, we will no longer be identifying schools "in improvement" and the various levels of improvement. Under the waiver, there is no requirement for a district to develop and implement an improvement plan, provide public school choice and supplemental educational services, and report improvement status on state and local report cards.

In exchange, a state must develop its own differentiated recognition, accountability and support system. Under the waiver system, states must identify what are called "Reward," "Focus" and "Priority" schools. The general definitions of these schools are outlined in the federal language. This is another area where we will be tapping the Accountability Work Group for feedback and ideas.

--The package includes some flexibility for schoolwide programs. A district would have flexibility to operate a schoolwide program in a Title I school even if that school does not meet the 40 percent poverty threshold – as long as the state has identified the school as a Priority or Focus school and certain interventions are being applied.

--Under the waiver system, a district that does not meet its targets for "highly qualified" teachers would no longer have to develop an improvement plan, nor have the use of its funds restricted pursuant to such a plan. In exchange, states and districts must be moving toward more meaningful evaluation systems. The federal language outlines six criteria that these new systems of evaluation and support must meet. That language includes linking teacher performance to student growth.

While the state's new standards for teaching, based on the Danielson model, lay the groundwork for this piece, we have much work to do in this area.

As we move forward, I would ask you to keep two things in mind:

1) If our application is approved, this flexibility does not eliminate AYP determinations. As a state, we still must determine and report Adequate Yearly Progress each year. However, we will be measuring against new targets, and we won't be identifying or reporting "improvement" status based on AYP.

2) This waiver flexibility is being offered by the U.S. Department of Education. Congress has yet to take up reauthorization of the Elementary and Secondary Education Act. If and when they do, the rules could change.

You can learn more about the flexibility package by visiting U.S. Ed's website at http://www.ed.gov/esea/flexibility. We will continue to advise you of our progress with the waiver application, and we will offer all districts an opportunity to offer feedback on our plan prior to submitting it.

As always, feel free to contact our office with questions.


---
Hot Topics:
The U.S. Department of Education announced its "ESEA Flexibility" package late last month. South Dakota plans to apply for a waiver. Learn More at http://doe.sd.gov/pressroom/educationonline/2011/october/art_secretary.asp
American Education Week is Nov. 13-19. Plan now to celebrate public education in your district. Learn More at http://www.nea.org/grants/19823.htm
South Dakota has become a "Governing State" in the SMARTER Balanced Consortium. The collection of about 30 states is developing next-generation assessments aligned to the Common Core. Learn More at http://www.k12.wa.us/SMARTER/States.aspx
Teachers of the Year from across the state will be honored at a banquet during the Systems Change Conference. The 2012 SD Teacher of the Year will be announced that night. Learn More at http://doe.sd.gov/TOY.aspx
---

Technology literacy assessment no longer required;
Districts must still prove student proficiency

The state will no longer require public school districts to test 8th grade students to prove proficiency in technology. This change will take effect beginning with the current school year. However, because the state Department of Education is still required to report the number of 8th grade students proficient in technology, public school districts still need to determine proficiency at the local level and report it to the state.

The department is working on a list of possible items that could be used to determine proficiency. These options might include: passing grade in a technology course completed before 8th grade; teacher completion of an observable checklist; district-created end-of-course exam; content-based project that incorporates technology; or an online assessment similar to the one currently used.

Schools that would like to continue with an online assessment to measure technology proficiency have the option of working directly with the current vendor, Learning.com, or another vendor. Districts interested in retrieving local test results from Learning.com should do so prior to Oct. 28, 2011, before the state contract ends.

"At the state level, we want to stay focused on making sure that our efforts add value to the education process," said Secretary of Education Dr. Melody Schopp. "The technology assessment is one of those pieces that meets federal requirements but is not typically used by schools to inform instruction. We believe there are better ways to meet this federal requirement without the burden of another assessment."

Questions regarding this issue can be directed to Gay Pickner, the state's assessment director, at (605) 773-3247 or gay.pickner@state.sd.us


---

South Dakota selected to be part of Science Standards development

South Dakota is one of 20 states selected as a Lead State Partner in the development of the Next Generation Science Standards, or NGSS.

The process for developing the Next Generation Science Standards is being spearheaded by key members of the scientific community. It will be a state-led effort and will follow the Framework for K-12 Science Education. The framework was developed by the National Research Council to identify the scientific skills needed for today's students and tomorrow's workforce.

As a lead state, South Dakota will have full access to the development process from the beginning, including online access to the writing and support in developing transition strategies. In addition, funding will be provided for state lead officials to meet with the NGSS writers, provide direction and guidance, deliver feedback from state-level committees, and address common adoption and implementation issues that exist among the states.

"We are very excited to be taking part in the development of the Next Generation Science Standards," said South Dakota Secretary of Education Dr. Melody Schopp. "Staying on the cutting edge of science and technology is crucial to finding success in the global economy now and in the future."

With 20 Lead State Partners, the process will benefit from the collective wisdom of stakeholders from across the country. The next step for South Dakota will be to put together a state-level committee of science teachers, researchers and stakeholders to review the framework.


---

Clean Diesel grants help to fund bus upgrades, purchases

A 4th round of funding through the South Dakota Clean Diesel Grant Program is now available. The program provides funds for schools to purchase new school buses to replace old, high-emitting diesel school buses, and to equip in-use diesel school buses with exhaust control retrofit devices that significantly reduce toxic soot emissions.

The primary goal of the federally funded program is to reduce school children's exposure to both fine particulate and smog-forming pollution.

There is no cost for the exhaust control retrofits. Any South Dakota public school district or private contractor that directly provides transportation services for the state's public schools is eligible to apply for the retrofit option.

Any South Dakota public school district that directly provides transportation services and has not received a replacement bus in round one, two or three is eligible to apply for the purchase option. Total award per school district for a replacement bus will be at least 25 percent of replacement cost and may be more depending on the number of successful applicants.

The South Dakota Department of Environment and Natural Resources intends to award funds to as many eligible applicants statewide as possible.

The application deadline is Nov. 18, 2011. For more information about the program, contact the DENR Air Quality Program at (605) 773-3151 or go to: http://denr.sd.gov/des/aq/aadera.aspx.


---

Funding allows for continued education efforts in Indian Country

American Indian, underrepresented, and economically disadvantaged students from across South Dakota will continue to benefit in future years from more than $30 million in federal matching grants.

Multiyear grants have been awarded to two state Department of Education initiatives that are focused on informing, preparing, transitioning and retaining target student groups at the postsecondary level.

South Dakota received $1.5 million this year as a continuation of the five-year College Access Challenge Grant. South Dakota was also awarded a grant for the Gaining Early Awareness and Readiness for Undergraduate Programs, or GEAR UP initiative. The GEAR UP grant will total about $3.5 million a year, renewable for seven years.

"These programs let American Indian and economically disadvantaged students know how much we value their participation in higher education," said Roger Campbell, director of Indian Education for the South Dakota Department of Education. "We want to see these young people complete some sort of education after high school, whether it's a two-year or four-year degree."

While the two state initiatives have similar goals, such as increasing the number of American Indian students from South Dakota to graduate from high school and enroll in postsecondary programs, they employ different methods to attain those goals. The College Access Challenge Grant works with 32 high schools and 14 institutions of higher education in South Dakota to provide postsecondary information and assistance to families of economically disadvantaged students. Students and families can learn about and get help with the college and financial aid application processes, college entrance test preparation and other services.

GEAR UP targets 6,600 students per year in grades 6-12, seeking to increase the success rate of those students at the college and technical institute level by establishing partnerships among middle schools, high schools, institutions of higher education and community organizations.

South Dakota was one of 19 states selected through a competitive review process for the GEAR UP grant.


---

U.S. Ed recognizes National Blue Ribbon Schools

Three South Dakota schools – Avon Elementary, Hamlin Junior High and Sharon F. Delzer Elementary in Estelline – are among the 304 schools nationwide named as 2011 Blue Ribbon Schools. Each year, the U.S. Department of Education recognizes National Blue Ribbon Schools for 1) overall academic excellence or 2) for their success in closing achievement gaps.

The schools will be honored at a conference and awards ceremony Nov. 14-15 in Washington, D.C.

"America's long-term economic prosperity and civic engagement depends on our children receiving a world-class education," Secretary of Education Arne Duncan said. "National Blue Ribbon Schools are committed to accelerating student achievement and preparing students for success in college and careers. Their success is an example for others to follow."

The National Blue Ribbon Schools Program honors public and private schools based on one of two criteria: 1) Schools whose students are high performing. These are schools ranked among each state's highest performing schools as measured by their performance on state assessments or, in the case of private schools, that score at the highest performance level on nationally normed tests; or 2) Schools with at least 40 percent of their students from disadvantaged backgrounds that improve student performance to high levels as measured by the school's performance on state assessments or nationally-normed tests.

The schools are invited by the secretary of education to submit an application for possible recognition as a National Blue Ribbon School.

To see a complete list of 2011 National Blue Ribbon Schools, go to: http://www.ed.gov/nationalblueribbonschools.


---
Upcoming Events
12th Annual Systems Change Conference
Common Core Literacy Lessons – Collaborating and Creating
Common Core Professional Development Series
IEP Workshops
---

12th Annual Systems Change Conference
Oct. 19-21, Spearfish

This year's Systems Change Conference will feature an in-depth pre-conference session about Charlotte Danielson's Framework for Teaching, which is the model South Dakota has chosen to adopt for the state's teacher standards. The 2012 South Dakota Teacher of the Year will be announced during the conference. Gor more information, go to: www.systemschange.midwestmaple.org.


---

Common Core Literacy Lessons – Collaborating and Creating
Oct. 25, 2011–April 24, 2012, Online via LiveMeeting


K-12 classroom teachers and school librarians are invited to partner to collaborate for deeper understanding of the Common Core State Standards for English language arts and the South Dakota School Library Standards. Content delivered through monthly Webinars. Graduate credit and contact hours available. For more information, go to: http://doe.sd.gov/onlinecalendar/102511d.aspx.


---

Common Core Professional Development Series
Nov. 1–Feb. 24, 2012, Various Locations
Registration closed

The Common Core workshop series and online learning will focus on designated Common Core standards. By participating in year one of this professional development opportunity, you will gain knowledge of the designated standards by unpacking the intent of the standard, building curriculum and instructional strategies to infuse 21st century skills, and linking standards to assessment. Undergraduate credit and contact hours available.


---

IEP Workshop
Nov. 10 in Mobridge
Nov. 21 in Aberdeen
Nov. 22 in Madison


The IEP Workshop will take you through all the essentials of an IEP. Presenters will cover all areas of special education, from referral to placement to IEP development. This interactive workshop will help you analyze data and write appropriate IEPs for students with varying disabilities.

To register, go to: https://spreadsheets0.google.com/spreadsheet/viewform?formkey=dFBCcHpWbTZ3WFR6OWRHZF9zQTdDWlE6MQ


---