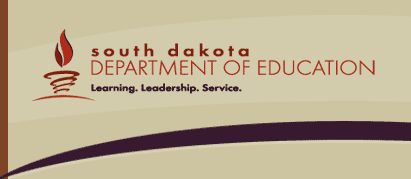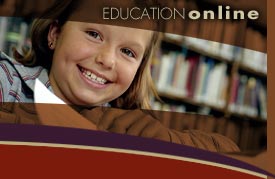 2013


Secretary's Column:
Preparing for the 2014 Legislature
Schools would receive 3 percent increase under budget proposal
Board of Education hears proposed changes to accountability, adopts rule change
Educators at pilot schools finding value in new teacher evaluation systems
Rapid City embracing model principal evaluation system
Grant opportunity available for K-12 career and technical education
Libraries recognized as 21st Century School Libraries
Davis-Bahcall Scholars Program now accepting applications
Loan deferment or forgiveness possible in teacher shortage areas
Upcoming Events

Regional Meetings 2013: E-books & School Libraries
Dec. 17, Aberdeen
Alternate Assessment Road Show
Jan. 6-9, 2014, Various locations statewide
School Health Guidelines training
March 17, 2014, Pierre
---

Secretary's Column:
By Dr. Melody Schopp
Department of Education

Preparing for the 2014 Legislature

Another legislative session is soon upon us. Gov. Daugaard recently delivered his budget address for FY 15, and the news is good. His budget would provide a 3 percent increase in state aid to K-12 education.

I also anticipate pushback on implementation of the Common Core State Standards. I spent a great deal of time this fall talking with legislators about Common Core, and I believe support for the new standards is strong. But misunderstandings persist about their origins, local control and data collection. It will be critical that legislators hear from teachers, administrators, board members and parents regarding their perspectives on this issue.

The standards enjoy support from many corners. The South Dakota Education Association backs the standards, and both the Associated School Boards of South Dakota and School Administrators of South Dakota have recently put their support in writing (http://commoncore.sd.gov/partners.aspx). In addition, we have met with the South Dakota Chamber of Commerce and Industry and have received their verbal support.

A guest editorial by the 2014 South Dakota Regional Teachers of the Year in support of the Common Core has appeared in several newspapers across the state.

The Sioux Falls Argus Leader recently published a favorable guest editorial by the conservative Fordham Institute in addition to covering the standards with two local educators on its '100 Eyes' program.

And during American Education Week, in communities around the state, groups of South Dakota educators spoke with editorial boards about the standards.

At a recent meeting of my counterparts from other states, I had the good fortune to hear former Arkansas Gov. Mike Huckabee speak about his enthusiasm for the standards.

So as you can see, momentum is strong and positive.

As always, thank you for all you do for South Dakota students. I hope you, your students and staff have a joyful holiday season and happy new year.


---

Schools would receive 3 percent increase under budget proposal

Gov. Dennis Daugaard proposed a 3 percent increase in state aid to K-12 education during his budget address last week. His plan also includes efforts to hold down tuition costs for students at the state's technical institutes and public universities.

"We are so pleased that the Governor's proposal includes a boost for schools," said Secretary of Education Melody Schopp.

Schopp said that within the proposed budget package, there are also dollars earmarked for upgrading the current egrant system (consolidated application) and for expanding the number of dual credit classes offered by the state's technical institutes and universities.

Go to: http://bfm.sd.gov/budget/rec15/index.htm to access more detailed information.


---

Board of Education hears proposed changes to accountability, adopts rule change

At its meeting Nov. 18, in Pierre, the South Dakota Board of Education heard proposed changes to South Dakota's accountability system. A summary of the key changes is below. Go to: http://youtu.be/GBy9Rpai4zA to watch a video. The proposal will be put out for public comment this winter, prior to the state applying for an extension of its ESEA Flexibility Waiver for an additional year.

• Take the indicator for Teacher/Principal Effectiveness out of the School Performance Index, or SPI
- While aggregate data surrounding effectiveness would still be reported, schools would not receive SPI points for this item.

• Take the indicator for School Climate out of the SPI
- Embed "climate" into work with Priority Schools

• Create a special audit process for schools with unique mission

• Use three years of data for the Student Achievement indicator

• Reconsider how Attendance indicator is calculated

• Make the NCRC/WorkKeys assessment optional for districts to administer to 11th or 12th graders
- For districts that choose to administer, up to ten points of the College and Career Readiness indicator would come from NCRC/WorkKeys.

The board also adopted a rule change to SDAR 24:05:33:07.03.Cooperative educational service unit costs. The change allows a school district to pay certain costs incurred by a co-op, as a result of providing special education or special education and related services, from state and local dollars deposited into the district's special education fund.


---

Educators at pilot schools finding value in new teacher evaluation system

This story is the third in a three-part series on the continuing development of South Dakota's model teacher effectiveness system.

Beginning in the 2014-15 school year, South Dakota public school districts will be required to have a teacher effectiveness system in place.

Under the model system developed by South Dakota's Commission on Teaching and Learning (CTL), teachers will receive both a professional practice rating and a student growth rating (based on student learning objectives, or SLOs), which are combined into one summative rating. Districts will have the flexibility to use their own systems of evaluation, as long as they can demonstrate alignment to this model.

The pilots

Twenty-four South Dakota public school districts of all sizes are participating in this year's pilot program. Some districts are fully implementing the system, while others are scale-up sites experimenting with partial implementation.

This month, we talked with educators at some of these pilot sites to see how things are going.

More meaningful evaluation

Some teachers at pilot schools have expressed a feeling that all of the pieces are coming together: new standards, the Danielson framework and, now, evaluation.

For example, using student learning objectives in teacher evaluations is new, but creating them is not new to teachers.

"Teachers have been doing that [making goals in the classroom] anyway. It's making more sense now. It's kind of tying everything together," says Jaye Svarstad, a fifth grade teacher at Horace Mann Elementary in Rapid City.

Svarstad likes that the model system brings the principal into her classroom more often and that her evaluation will depend on more than one observation. She says now, if the principal sees her having a tough day in the classroom, the two of them have time to discuss things she could do differently.

"I'm continually bettering myself. With a one-time evaluation, they did it, walked away and that was the last you saw of it," she says. "Now, there's more time for self-reflection."

Teachers take ownership

Initially, Svarstad was concerned about how the student growth rating would be determined, but after getting familiar with the model system, she feels that she has ownership in the process.

"I set the goal myself, I determine what's rigorous, what works in my room. I see that yes, I can do this. Even if I don't meet the goal, I've done the best I can and there's been some growth," she says.

Scott Phares is the principal of Horace Mann and he is hearing positive reactions from other teachers too: "They like the specific feedback. They like data that is useful. So if the SLO is written around something that they feel is valuable, they like that."

Training and support

LeeAnn Haisch, principal of the Alcester-Hudson Middle and High Schools, says scheduling staff training early aided implementation. Teachers in pilot districts began receiving training in the summer.

Haisch says that training helped dispel worries: "After the summer training, they [teachers] said, 'Ah, I get it now.'"

Gary Leighton is the superintendent and high school principal in the Florence School District. Leighton appreciates the training because it presented networking opportunities with colleagues: "Now we'll have people to call and touch base with if we have issues come up."

In preparation for next year's statewide rollout of the system, the Department of Education will offer regional training on student learning objectives for administrators in spring 2014. Over the summer and throughout the coming school year, local and regional trainings will be offered to teachers.

Go to: http://doe.sd.gov/oatq/TEP.aspx for training handouts, webinars and more.

Contact Carla Leingang at the South Dakota Department of Education, (605) 773-4638 or Carla.Leingang@state.sd.us, with any questions.


---

Rapid City embracing model principal evaluation system

This story is the third in a three-part series on the continuing development of South Dakota's model principal effectiveness system.

Beginning in the 2014-15 school year, South Dakota public school districts will be required to have a principal effectiveness system in place. Under the model system, principals receive both a professional practice rating and a student growth rating. The two separate ratings are combined into one summative rating.

The Rapid City Area School District is one of 12 districts participating in this year's pilot of the model system.

Opportunity for meaningful evaluation

Rapid City Assistant Superintendent Katie Bray sees it as a tremendous opportunity, asking, "Does this become an exercise in checking the boxes? Or, do we turn this into something that really gives a principal an opportunity to reflect on his/her practice?"

Bray, who supervises 23 principals, is striving for the latter.

She believes the state of South Dakota has provided good tools: rubrics, training and technology. Now she is putting those tools to work for the needs of her district.

The pilot program only required five Rapid City Area principals to participate, but the remaining 18 were also willing to participate when they realized how closely the model system aligns to the system the district had already been developing.

Spurring conversation

At the beginning of the year, Bray and the principals mapped out what their focus would be each quarter. Every quarter, Bray completes a 90-minute evaluation with each principal and the focus area shapes their conversations.

When she learned her district would be participating in the pilot, Shannon Schaefers says, "Knowing that it was a growth model, I was excited about that."

Schaefers is the principal of Grandview Elementary in Rapid City, and says discussion with Bray often makes her realize many of her daily activities already align with the framework's expectations.

Bray says that realization is one of the great strengths of the model system: "Then, things they [principals] do become more purposeful because they connect them to an expectation. They begin to be able to define their practice better."

Dissecting the model

Under the model system, the professional practice rating is based on the South Dakota Framework for Effective Principals, developed by several work groups, including the South Dakota Commission on Teaching and Learning. The framework includes six domains and 22 performance components. These domains include both those pieces of a principal's job that surround instructional leadership and school improvement, as well as those duties related to the daily management and operation of a school.

The domains of the framework include:
1. Vision and Goals
2. Instructional Leadership
3. School Operations and Resources
4. School, Student and Staff Safety
5. School and Community Relationship
6. Ethical and Cultural Leadership

A principal's student growth rating is primarily determined by the percentage of teachers under his or her supervision who earn a student growth rating of Expected. This measure accounts for 75 percent of a principal's student growth rating.

The secondary measure of a principal's impact on student growth requires a principal, in cooperation with the district superintendent, to set school-level growth goals based on available state accountability data (SPI or AMOs). In years when such data is available, this measure accounts for 25 percent of a principal's student growth rating.

Go to: http://doe.sd.gov/oatq/pep.aspx for training handouts, webinars and more.

Contact Carla Leingang at the South Dakota Department of Education, (605) 773-4638 or Carla.Leingang@state.sd.us, with any questions.




---

Grant opportunity available for K-12 career and technical education

Gov. Daugaard is committing Future Funds to create the Governor's Grants for Career and Technical Education. These grant dollars are intended to help strengthen existing CTE programs and increase capacity through new programs. All pre-proposals must be submitted by 3 p.m. on Dec. 18. Go to: http://doe.sd.gov/pressroom/educationonline/2013/dec/documents/CTEgrants.pdf for more information.




---

Libraries recognized as 21st Century School Libraries

A few exemplary school libraries across the state have been honored as 21st Century School Libraries. This is the first year of the recognition program. Applicants conduct a self-assessment and provide evidence of their ability to meet South Dakota's guidelines for school libraries. Go to: http://doe.sd.gov/pressroom/educationonline/2013/dec/documents/21CShLibA.pdf for a list of winners and more information on the program. Congratulations to this year's winners!


---

Davis-Bahcall Scholars Program now accepting applications

High school seniors and college freshmen with a strong interest in science and intentions of pursuing careers in STEM fields are encouraged to apply for the Davis-Bahcall Scholars Program.

Davis-Bahcall Scholars will have the chance to spend four to five weeks of their summer exploring the world of modern scientific research at some of the nation's leading laboratories and universities. They will spend two weeks at the Sanford Underground Research Facility, travel to other research laboratories within the United States and possibly to Italy (funding permitting).

The program is sponsored by 3M Corporation, the South Dakota Space Grant Consortium, and the Sanford Underground Research Facility.

The deadline to apply is Jan. 15, 2014.

Go to: http://www.doe.sd.gov/secretary/scholarships.aspx for more information.


---

Loan deferment or forgiveness possible in teacher shortage areas

The U.S. Department of Education has designated teacher shortage areas for the 2013-14 school year. This federal designation of teacher shortage areas may qualify borrowers for deferment or forgiveness of outstanding Federal Family Education Loans, Federal Stafford Loans, or Federal Perkins Loans. Qualification depends on loan type and date of issue.

These designations may also enable grant recipients to fulfill their teaching obligation under the Teacher Education Assistance for College and Higher Education (TEACH) Grant Program.

Individuals teaching in one of the designated areas can contact the lender holding their loans to determine whether the loans qualify for deferment or forgiveness. Call the Federal Student Aid Hotline at 1-800-4FED-AID with any questions.

Principals have the authority to provide certification that eligible borrowers are teaching in a designated teacher shortage area.

Teacher shortage areas:

Academic Disciplines:
• Career & Technical Education (7-12)
• English as a New Language (K-12)
• Language Arts (7-12)
• Mathematics (7-12)
• Science (7-12)
• Special Education (K-12)
• Speech Pathologists
• World Languages (K-12)

Geographic Areas:
• Bennett County
• Cheyenne River Indian Reservation
• Corson County
• Crow Creek Indian Reservation
• Jackson County
• Lower Brule Indian Reservation
• Mellette County
• Shannon County
• Todd County



---

Hot Topics

Improving doe.sd.gov user experience

The Department of Education will be updating its website, doe.sd.gov. Please take the short survey at doe.sd.gov/websiteSurvey2.html to help us improve the user experience for you.




---

Upcoming Events
Regional Meetings 2013: E-books & School Libraries
Dec. 17, Aberdeen

What's going on with e-books in school libraries?

The South Dakota State Library and the School Section of the South Dakota Library Association will hold regional meetings for certified-teacher librarians, paraprofessional librarians, district librarians, library aides, and administrators who wish to learn more about the current e-book landscape. Get an overview of what's available for schools and ways to integrate e-books with online resources and the Common Core State Standards. School librarians at each location will get to discuss and demonstrate e-book platforms they use now, and there will be time for exploration and questions, so bring your own laptop, tablet, or other device of your choice. Wi-Fi will be provided through hotspot connections.

Go to: https://southdakota.gosignmeup.com for more information.


---

Alternate Assessment Road Show
Jan. 6-9, 2014, Various locations statewide

2014 STEP-A Pretest Workshop

The 2014 STEP-A Pretest workshop is for all teachers who administer the Dakota STEP-A Assessment. The topics covered will include but are not limited to: student eligibility for the STEP-A, selecting and developing high-quality supporting evidence submissions, completing the rating form, role of the second rater, test security, and receiving/packing/shipping test materials.

It is required that all raters who are administering the STEP-A be trained on the administration of the assessment.

An update on the NCSC Alternate Assessment Pilot will also be provided.

Curriculum and Instructional Materials for NCSC

South Dakota is in the third year of a three-year phase-in of the Common Core State Standards. The Department of Education and local school districts have been conducting Common Core State Standards training over the last three years. It is the expectation that special education teachers, including those who teach students participating in the alternate assessment, have been receiving training on the Common Core State Standards.

The focus of this session is to review some of the NCSC math curriculum and instructional materials and to introduce the ELA curriculum and instructional materials that have been developed to support students' access to grade-level content of the Common Core State Standards.

This session is appropriate for special education teachers, curriculum directors, and administrators who will be teaching or training teachers who work with students participating in alternate assessments.

Go to: https://southdakota.gosignmeup.com for more information.


---

School Health Guidelines training
March 17, 2014, Pierre

Schools interested in learning how to develop or enhance their School Wellness Policy are encouraged to attend the "School Health Guidelines to Promote Healthy Eating and Physical Activity" training to be held from 9 a.m. to 3:30 p.m. on Monday, March 17, 2014, at the Kings Inn Conference Center in Pierre.

The School Health Guidelines(http://www.cdc.gov/healthyyouth/npao/strategies.htm), developed by the Centers for Disease Control and Prevention, provide evidence-based guidance for schools on how to most effectively promote the health of children and adolescents aged 5 to 18 years.

Physical education and health teachers, school nutrition directors, school health council members, other school staff, community members, policy makers, parents, and students are all encouraged to attend this FREE training.

Sponsors include the South Dakota Departments of Education and Health and the Alliance for a Healthier Generation - South Dakota. For more information, call Karen Keyser at 605-773-6808, or email Karen.keyser@state.sd.us. Go to: http://doe.sd.gov/pressroom/educationonline/2013/dec/documents/SHtraining.pdf for more information and to register.


---

These are only a few upcoming events. Go to: http://southdakota.gosignmeup.com/ for a complete listing.