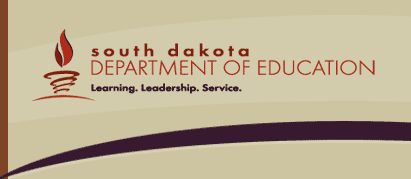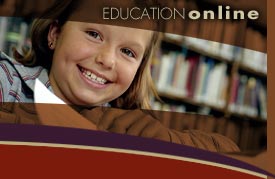 2013


Secretary's Column:
Waiver options will help schools, students prepare
Department announces schools selected for Teacher Effectiveness Pilot
Growth Model Work Group narrows decision to two
2013 State Homeland Security Program grant funding available
South Dakota represented on Smarter Balanced Career Readiness Task Force
Eight after-school programs funded through grant
Special education reports released to public
Upcoming Events

Board of Education meeting
July 17-18, Pierre
South Dakota's Principal Effectiveness Model: Using Multiple Measures to Determine and Differentiate Principal Performance
July 17-18, Pierre
Top 20 Training
July 22-23, Pierre
Harvest of the Month training
July 23-24, Rapid City
School Library Boot Camp
July 21-24, Vermillion
CTE Conference
July 29-30, Mitchell
10th Annual Indian Education Summit
Sept. 29 – Oct. 1, Chamberlain
---
Secretary's Column:
By Dr. Melody Schopp
Department of Education

Waiver options will help schools, students prepare

Over the last few months, South Dakota has been one of several states working with the Council of Chief State School Officers to press the federal government for some flexibility related to statewide assessment. Recently, we were happy to learn that the U.S. Department of Education will be offering states flexibility in two critical areas:

Double Testing
U.S. Ed will consider a one-year waiver to allow schools participating in field tests of the new assessments (Smarter Balanced in South Dakota's case) to administer only one assessment in 2013-14 to any individual student: either the current statewide assessment or the field test. U.S. Ed also will consider requests for those schools using the field tests to retain their federal accountability designations for an additional year, during which time the same targeted interventions would continue.

After numerous discussions with people in the field, we believe it makes the most sense to administer just the Smarter Balanced field test assessment in 2013-14. Smarter Balanced is aligned to the new standards in English language arts and math, and it represents our future. If we receive the flexibilities noted above, South Dakota students and teachers will have the 2013-14 school year to familiarize themselves with the new assessment. Scores from that assessment would not be used for accountability purposes, but could offer valuable information about student preparedness and expectations. Schools would retain their accountability designations (Exemplary, Priority, Focus, etc.) from the 2013-14 school year through the 2014-15 year.

Student Growth & Personnel Decisions
U.S. Ed is allowing states that have received ESEA Flexibility Waivers up to one additional year before districts will be required to use student growth data as part of any high-stakes personnel decisions. In other words, South Dakota school districts would have until the 2016-17 school year before using the results of their new evaluation systems, tied in part to student growth, to inform personnel decisions.

This would give districts additional time to work through the new principal and teacher evaluation systems to prepare themselves for using the results from the 2015-16 evaluation cycle as part of their hiring decisions for the 2016-17 school year. Districts would still be required to implement an evaluation system based on the state's teaching standards in the 2014-15 school year. Implementation of these systems will not be delayed, only the requirement to use these new evaluation systems for personnel decisions would be delayed until 2016-17.




---

Department announces schools selected for Teacher Effectiveness Pilot

Twenty-four districts have schools that will be participating in the Teacher Effectiveness Pilot during the 2013-14 school year. Pilot schools will help shape the structure and purpose of South Dakota's educator evaluation policy.

The South Dakota Teacher Effectiveness Pilot seeks to:
1.) Assess administrative procedures, training, and support systems associated with implementing teacher evaluation systems that include summative teacher effectiveness ratings based upon professional practice (teaching standards) and student growth (quantitative measures of student performance).
2.) Identify best practices, challenges and opportunities associated with implementing teacher evaluation systems, with an emphasis on including student academic growth as one of the significant measures of teacher effectiveness; and
3.) Inform any necessary changes to the model teacher evaluation system, which will be an option for districts to use as state and federal teacher evaluation requirements take effect in the 2014-15 school year.

There are four core principles to the evaluation system: comprehensive staff training, consistent evaluation cycles, multiple measures including student growth, and summative teacher performance ratings.

There are two levels of participation in the pilot. Twenty schools will participate as official pilot schools, and 55 additional schools will participate as scale-up schools. The biggest difference in the designation is that the scale-up schools will not participate in research efforts with the University of South Dakota, and will not receive school-level coaching. Scale-up schools will be coached at the district level.

The department also recently announced the pilot districts for principal effectiveness. Aleester-Hudson, Bon Homme, Bridgewater-Emery, Chamberlain, Custer, Groton Area, McLaughlin, Rapid City, South Central, Wagner, Wessington Springs, and Willow Lake will all be participating in the pilot.

Most of the districts involved in the principal effectiveness pilot will include all schools. At Alcester-Hudson, only the junior high and high school will participate, and at Bridgewater-Emery, it will be solely the high school. In Rapid City, select schools at each level will participate.


---

Growth Model Work Group narrows decision to two

South Dakota's Growth Model Work Group is down to the final two models, and most members say they would be comfortable with either model being adapted for use in South Dakota.

The Residual Gain Model is used by Minnesota, but not a lot of other states, and while it's simpler and easier to explain, the method is not as sensitive. The Student Growth Percentiles Model is used by Colorado and several other states.

The two models have several similarities, and Shelley Billig, with REL Central, says while the results will likely look similar, the math behind them is different.

Group members expressed concerns about the sensitivity of the results especially when it comes to smaller schools and groups that might be "on the bubble" so to speak. The group opted to run data sets through each system before making a recommendation based on the final two options.

For more information, go to: http://www.doe.sd.gov/secretary/growth.aspx.


---

2013 State Homeland Security Program grant funding available

The South Dakota Department of Public Safety is accepting applications for Homeland Security funding. Public and private non-profit agencies, including school districts, are eligible to apply. Funding will be awarded for one-time projects to enhance the security of critical assets, strengthen the efforts of first responders, and support the state's defense against disasters and man-made threats. Awards are competitive and will be made by regional review committees. Funding will be available by January 2014 and projects must be completed by Dec. 31, 2014.

Please refer to the following documents to apply for this funding: application guidelines, application form, county emergency manager contact list, and regional coordinator contact sheet.

Local Homeland Security and Emergency Management services are coordinated through the county emergency manager. Each county in South Dakota has an emergency manager who is responsible for response to man-made and natural disasters. Your county emergency manager assists with emergency planning, training, and coordinating the responses with local law enforcement agencies, fire departments, and emergency medical services. They also serve as a liaison between local, state, and federal agencies for response resources.

Applications must be received by your county emergency manager by Aug. 23, 2013.

Applications will be reviewed and awarded by regional review committees, which are facilitated by Department of Public Safety Regional Coordinators. If you have questions about the regional application process for this funding, please contact your county emergency manager or your local Department of Public Safety Regional Coordinator.


---

South Dakota represented on Smarter Balanced Career Readiness Task Force

Colleen Keffeler, of the Meade School District, has been named to the Smarter Balanced Assessment Consortium's Career Readiness Task Force. Keffeler was one of 15 individuals selected from the 23 nominations submitted by the states. Only six of those selected hail from K-12, while nine have a higher education background. In addition, one national expert—Kimberly Green of the National Association of State Director of Career Technical Education Consortium—has been invited to serve on the task force.

The task force has been charged with reviewing available models and developing recommendations for describing student performance on the Smarter Balanced Summative Assessment in relation to academic readiness for postsecondary career education and training. The task force will begin its work this summer and will deliver its recommendations to the consortium prior to Thanksgiving. States will then have several opportunities to review and comment on a draft policy prior to a state vote planned for the Spring 2014 Collaboration Conference.

For more information, go to: www.smarterbalanced.org.




---

Eight after-school programs funded through grant

A total of eight 21st Century Community Learning Center grants have been awarded to provide funding for academic enrichment opportunities for students. Grants range from $50,000 to $150,000 a year. While some of these funds go to schools, the grants must specifically support programs offered outside of school hours. Projects are funded for a period of five years based upon successful implementation and annual reviews. A total of 36 organizations applied for funding this year.

This year's recipients include:
• Belle Fourche School District
• Boys and Girls Club of Watertown
• Dupree School District
• Huron School District
• McIntosh School District
• Mitchell School District
• Sioux Falls Volunteers of America
• Stanley County School District

The 21st Century Community Learning Centers provide a range of high-quality services that support student learning and development. Academic enrichment, tutoring, mentoring, homework help, music, arts, sports and cultural activities are key components of the grants. The learning centers also offer literacy and other educational services to families of participating children.

The program is authorized under Title IV, Part B, of the Elementary and Secondary Education Act, as amended by the No Child Left Behind Act of 2001. For more information, go to: http://www.doe.sd.gov/oatq/21cent.aspx




---

Special education reports released to public

Information regarding school districts' performance on improving the educational outcomes of students with disabilities was made available to the public last month and is now online. Results of early childhood services for infants and toddlers with developmental delays are also available.

Released annually, the State Performance Plan Report is divided into two parts. One part addresses the federal special education program known as Part B. This report identifies school districts' ability to meet federal special education requirements on several indicators, along with performance targets. The report is based mainly on data from the 2011-12 school year with exception of Graduation Rate, Dropout Rate, and Suspension/Expulsion. Statewide data also is available.

To view the Part B report, go to: http://doe.sd.gov/oess/sped_SPP.aspx

The other part of the State Performance Plan Report addresses the federal special education program known as Part C. This report identifies the ability of early childhood services, called the Birth to Three program in South Dakota, to meet 14 federal special education requirements. Statewide and regional data is available.

To view the Part C reports, go to: LINK TO http://doe.sd.gov/oess/Birthto3Fed.aspx. Look under the Documents listing on the right-hand side of the page. Click on "2012 Part C Annual Performance Report" or "Regional Programs Data - Indicators."




---

Hot Topics

Common Core in the Classroom

The Center for K-12 Assessment and Performance Management recently released "Seeing the Future: How the Common Core Will Affect Mathematics and English Language Arts in Grades 3-12 Across America". This publication explores the various changes that will take place in classrooms under the Common Core.


---

State Board of Education to meet, public hearings scheduled

The South Dakota Board of Education is scheduled to meet July 17-18 in Pierre. The meeting will include public hearings pertaining to several proposed administrative rule changes. The public hearing portion of the meeting will begin at 10 a.m. (Central) on Thursday. For a complete agenda, visit http://www.doe.sd.gov/board/index.aspx.


---

South Dakota applying for waivers

South Dakota has been one of several states working with the Council of Chief State School Officers to press for some flexibility related to statewide assessment. he state plans to apply for waivers related to double testing and attaching personnel decisions to student growth.


---

Upcoming Events
Board of Education meeting

July 17-18, Pierre

The South Dakota Board of Education is scheduled to meet July 17-18 in Pierre, at the MacKay Building, 800 Governors Drive. The meeting will include public hearings pertaining to several proposed administrative rule changes. For a complete agenda, visit http://www.doe.sd.gov/board/index.aspx.


---


South Dakota's Principal Effectiveness Model: Using Multiple Measures to Determine and Differentiate Principal Performance

July 17-18, Pierre

This event will provide an overview of South Dakota's recommended Principal Effectiveness Model, with an emphasis on the newly created South Dakota Framework for Effective Principals (professional performance standards). The event will also provide an overview of a recommended evaluation process and introduce the scope and structure of the 2013-14 Principal Effectiveness Pilot Project. The meeting will be held at the Ramkota, and will run from 1:30 to 4:30 p.m. (Central) on Wednesday, and 9 a.m. to 4 p.m. on Thursday.


---


Top 20 Training

July 22-23, Pierre

This presentation is dedicated to helping participants reach their full potential by eliminating negative mental habits (apathy, boredom, procrastination), learning to live above the line, learning from mistakes, developing star qualities, discovering hidden relevancy, breaking out of the comfort zone, resolving conflicts effectively, mastering the art of bettering yourself, identifying and overcoming self-destructive beliefs, and taking responsibility for and discovering your true self.

The training is sponsored by the South Dakota Department of Education's Special Education Programs, and one CEU or graduate credit is available to participants.


---


Harvest of the Month training

July 23-24, Rapid City

Learn how to organize a Harvest of the Month Team for your school or community. Attendees will prepare recipes, create lessons and evaluation, discuss food-to-table demonstrations, and learn about growing and transplanting.

Participating teams are also eligible to apply for a $500 Team Nutrition mini-grant for implementation of a Harvest of the Month project. CEUs are available. Gor details on how to register, go to: http://doe.sd.gov/cans/teamnutrition.aspx#workshop


---


School Library Boot Camp

July 21-24, Vermillion

The second annual School Library Boot Camp will be held on the campus of the University of South Dakota, with the theme of Multiple Literacies in the 21st Century School Library. Graduate credit is available. For more information, go to: http://library.sd.gov/LIB/DEV/training/bootcamp/index.aspx


---


CTE Conference

July 29-30, Mitchell

The 2013 conference will be all new – New location! New format! New schedule!

The conference is designed for CTE teachers, Technical Institute instructors, school administrators and school counselors. This year's event will be held on the campus of Mitchell Technical Institute. The annual CTE conference provides attendees with innovative and rigorous, cluster-specific training that can be implemented as the school year begins. Join your colleagues to learn, network and grow.

The conference is held as a partnership activity between the South Dakota Department of Education and the South Dakota Association for Career & Technical Education. For more information, including registration, schedule, call for presentations, and more, visit lakeareatech.edu/sdacte.


---


10th Annual Indian Education Summit

Sept. 29 – Oct. 1, Chamberlain

Online registration is now open for this year's Indian Education Summit, which will be held at the Cedar Shore Resort, located on the Missouri River near Chamberlain and Oacoma. This is the 10th consecutive year the summit is being held, bringing together partners from across South Dakota and the U.S. to learn and share ideas and insights about the educational needs of American Indian students. Many sessions will be geared for K-12; many others will emphasize preschool and higher education strands.


---
---