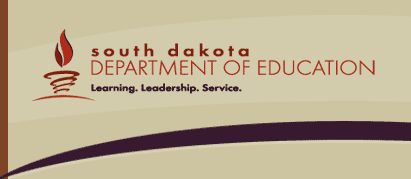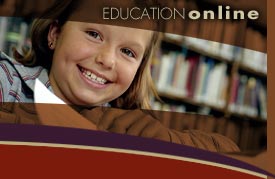 2013


Secretary's Column:
Long road ahead for Common Core, but we're on the right path
Smarter Balanced releases practice tests
Course to help educators understand, use data to guide instructional decisions
Some waivers from administrative rule expire June 30
Certification fees to increase; accreditation change moves to public hearing
Consolidated Application is open
State increases bandwidth to more than 150 schools
Moore named interim director of Indian education for the state
Upcoming Events

2nd Annual South Dakota ELL/Migrant Education Conference
June 12-13, Chamberlain
Harvest of the Month training
July 9-10 in Sioux Falls OR July 23-24 in Rapid City
School Library Boot Camp
July 21-24, Vermillion
CTE Conference
July 29-30, Mitchell
10th Annual Indian Education Summit
Sept. 29 – Oct. 1, Chamberlain
---
Secretary's Column:
By Dr. Melody Schopp
Department of Education

Long road ahead for Common Core, but we're on the right path

In recent weeks, we have seen some pushback related to the Common Core State Standards. Speaking with my counterparts around the country, this is not unusual. Other states are experiencing it, too.

As we move forward with implementing the new standards in South Dakota, I firmly believe that we are doing the right thing for our students. The new standards in English language arts and math are rigorous; they will challenge students to think deeply and critically. They represent a shift from a focus on memorization and testing, to a focus on deeper learning and students' ability to apply knowledge and skills to real-world situations.

Through the Common Core process, South Dakota was able to join together with other states to create a strong set of expectations for what students should know and be able to do in the two critical areas of ELA and math. While we would have been able to do the work on our own, we have a much stronger product because we were able to band together with experts in other states to do this work. Furthermore, in developing the standards, the education community listened to the needs of the business community to create a set of expectations that make sense in today's world. Ultimately, the standards were designed with the end result of career readiness in mind and should prepare our students for postsecondary education and work in the unique environment of the 21st century.

Unfortunately, there is a lot of misinformation out there regarding the standards, how they were developed and what they mean for students. The misinformation ranges from people thinking the standards are part of a federal mandate to the notion that the standards involve some sort of huge collection of student data. Of course, neither is true.

Below are links to several resources that we have put together to help people understand what the Common Core standards are and what they mean for students. In the coming weeks, we'll also be launching a website geared toward non-educators where these and other related resources will be posted.



South Dakota is well on the road to implementation of the new standards. As a state, we have been training teachers since 2011. Districts also are actively engaged in the work of delving into the new standards and helping teachers understand the instructional practices and strategies that support the type of learning purported through the Common Core standards.

The Common Core is the right path for today's students. Thank you for your work to ensure that South Dakota students have access to high quality standards and instruction!




---

Course to help educators understand, use data to guide instructional decisions

A new course offered by the Department of Education and the University of South Dakota has received great response and is full for its first summer. The course will help administrators and counselors use data to guide instruction

Instructors Kelly Duncan, Ph.D., and Gerta Bardhoshi, Ph.D., will provide participants with the skills they need to analyze and use data in order to answer important educational questions and drive positive change. Any South Dakota administrator or counselor was eligible to participate, with those representing Priority or Focus schools especially encouraged to attend.

Online pre-work began June 6 through distance learning, and face-to-face instruction will take place June 20 on the campus of Mitchell Technical Institute. A class project will be due June 30. Department staff are hoping similar courses could be opened up to teachers throughout the state next year.

Contact Sara Kock or Marcus Bevier for more information, and watch doe.sd.gov for updates on future courses.


---

Some waivers from administrative rule expire June 30

This is a reminder that your school district may have a waiver from administrative rule that expires June 30, 2013. Click here to review the list of current waivers and to determine whether this deadline impacts your district. For those districts with waivers set to expire, you will need to file an end-of-term waiver report, and if desired, make application for a new waiver.

To learn more about administrative rule waivers or to apply/reapply for a waiver, click here.

For questions about waivers, please contact Carol Uecker at the Department of Education, (605) 773-4771.


---

Certification fees to increase; accreditation change moves to public hearing

The Board of Education approved an increase in certification fees (see below), which will take effect July 1, 2015. The board also had a number of first readings that they moved to public hearing, including a change to the accreditation review process that would allow for reviews to be conducted without having to be onsite. Proposed changes to the accountability system will also be on the board's July agenda. Watch the board's webpage for more information about these public hearings, as the July meeting gets closer.


One-year licensure will move from $18 to $21
Two-year licensure will move from $24 to $28
Five-year licensure will move from $36 to $43
Ten-year licensure will move from $60 to $72
---

Consolidated Application is open

The Consolidated Application is now open. Please note that there have been significant changes made to the system this year – changes designed to make the system easier to use. The changes are outlined in the first few slides of a PowerPoint presentation that was shared during an earlier webinar.

There have been some compatibility issues with the eGrant system and computers using the new version of Internet Explorer (IE 10). The state Bureau of Information and Telecommunications is working with the eGrant developer to find a solution, however until this issue is resolved, district users will need to use an older version of Internet Explorer to access the eGrant system.

The deadline to file all Consolidated Applications and Special Education Applications is July 1.




---

Hot Topics

State increases bandwidth to more than 150 schools

The South Dakota Bureau of Information and Telecommunications (BIT), in partnership with the Department of Education, is working throughout the summer to increase bandwidth to 159 school sites across the state, impacting 122 school districts. Click here for more information.


---

Moore named interim director of Indian education for the state

Keith Moore of Sioux Falls has been named the interim director of Indian education for the South Dakota Department of Education.


---

Upcoming Events
2nd Annual South Dakota ELL/Migrant Education Conference

June 12-13, Chamberlain

This year's ELL/Migrant Education Conference, hosted by the Department of Education, will be June 12-13 at Cedar Shore Resort in Oacoma. Dr. Catherine Collier will be the keynote presenter with additional presentations from Mary Diaz, Imagine Learning, MMERC, and Pearson. The conference is free to attend, with some meals provided. A College Credit will be offered at the participant's expense. This conference is aimed at providing strategies to assist teachers that have ELL and migrant students in their classrooms. FFor more information, contact Jenifer Palmer or Shannon Malone at (605) 773-6400. Click here to register.


---


Harvest of the Month training

July 9-10 in Sioux Falls OR July 23-24 in Rapid City

Learn how to organize a Harvest of the Month Team for your school or community. Attendees will prepare recipes, create lessons and evaluation, discuss food-to-table demonstrations, and learn about growing and transplanting.

Participating teams are also eligible to apply for a $500 Team Nutrition mini-grant for implementation of a Harvest of the Month project. CEUs are available. Click here for details on how to register, or contact Mary Kirk for more information.


---


School Library Boot Camp

July 21-24, Vermillion

The second annual School Library Boot Camp will be held on the campus of the University of South Dakota, with the theme of Multiple Literacies in the 21st Century School Library. Graduate credit is available. Click here for more information.


---


CTE Conference

July 29-30, Mitchell

The 2013 conference will be all new – New location! New format! New schedule!

The conference is designed for CTE teachers, Technical Institute instructors, school administrators and school counselors. This year's event will be held on the campus of Mitchell Technical Institute. The annual CTE conference provides attendees with innovative and rigorous, cluster-specific training that can be implemented as the school year begins. Join your colleagues to learn, network and grow.

The conference is held as a partnership activity between the South Dakota Department of Education and the South Dakota Association for Career & Technical Education. For more information, including registration, schedule, call for presentations, and more, visit lakeareatech.edu/sdacte.


---


10th Annual Indian Education Summit

Sept. 29 – Oct. 1, Chamberlain

This year's Indian Education Summit will be held at the Cedar Shore Resort, located on the Missouri River near Chamberlain and Oacoma. This is the 10th consecutive year the summit is being held, bringing together partners from across South Dakota and the United States to learn and share ideas and insights about the educational needs of American Indian students. Many sessions will be geared for K-12; many others will emphasize preschool and higher education strands. Click here for more information.


---
---