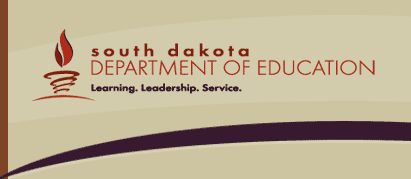 Workgroups to review social studies, fine arts and tech standards
New social studies, fine arts and K-12 technology standards will be adopted in 2015.
Manufacturing and automotive academies and a CNA camp planned in Yankton this summer
Students, staff and parents in the Yankton area are excited to implement a regional career and technical education program.
South Dakota educators help develop Smarter Balanced Digital Library
Trained educators, including more than 55 South Dakota teachers, are in the process of submitting, vetting and posting Digital Library resources.
Department of Education seeking recommendations for Emerging Classroom Leaders Pool
The Department of Education maintains a list of Emerging Classroom Leaders, which consists of distinguished teachers and principals from across South Dakota.
School Library Survey now open
The School Library Survey is available online through May 13.

2014