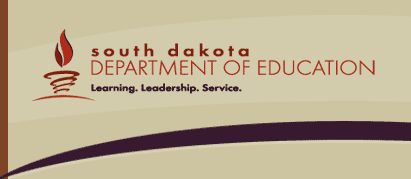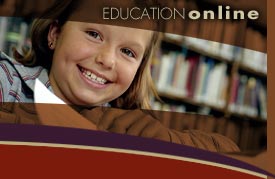 2014


Secretary's Column:

Smarter Balanced Q & A answers questions about testing
Regional SLO trainings for administrators to be offered in March and April
Grants available to fund after-school programs
Rules about "Smart Snacks" to take effect this summer
ELL student population growing in SD
State Library announces two new e-resources
Upcoming Events

CTE 101 Qualification Training
Jan. 18, Pierre
Behavior Plan Writing Process Workshop
Jan. 21, Rapid City
Program Improvement Follow-up:
• Business & Industry Partnerships
• Dual Credit & Industry Certifications
• Reading & Math Skills for the CTE Classroom
• Work Based Learning
• District Collaboration
Sessions offered Feb. 10-14, online
Building a Standards-Based Report Card 101
Feb. 13 and June 3, Rapid City
School Health Guidelines Training
March 17, Pierre
---

Secretary's Column:
By Dr. Melody Schopp
Department of Education

Welcome back. I hope you're refreshed after a restful holiday break.

I'm not one to make resolutions, but I am excited about the opportunity the new year presents to re-focus. For me, that means re-committing to the aspiration that all South Dakota students leave the K-12 system prepared for college, career and life. As you may recall, the department has identified key goals along the way to this overarching aspiration:

1) Students enter 4th grade proficient or advanced in reading.
2) Students enter 9th grade proficient or advanced in math.
3) Increase the academic success of Native American students.
4) Students graduate high school ready for postsecondary and the workforce.

Reflecting on where we have been, I think we have made great strides in addressing goal #4 in particular. We have taken steps to provide more students access to Advanced Placement and dual-credit courses. We have provided opportunities for students to complete remedial coursework prior to entering college. All of this has been done in an effort to help students hit the ground running when they enter a postsecondary institution.

We have also pushed forward with the work of the WoLakota Project, which pairs mentor-teachers with new teachers to help them embed the Oceti Sakowin Essential Understandings into their daily practice. While this is a start in terms of laying a foundation for the academic success of our Native American students, we have much more work to do in this area.

We also have work to do in the remaining two goal areas – reading and math proficiency – and that's where I see the department focusing its efforts in the months ahead.

These are weighty goals, and they require commitment from each one of us on a daily basis. It will take time, but I am resolute in the belief that we will get there. Thank you for your dedication to the children of our state. It's an honor to work with you, South Dakota's education leaders.


---

Smarter Balanced Q & A answers questions about testing

This article provides answers to some of the most commonly asked questions regarding the new Smarter Balanced assessment.

When will the Smarter Balanced Field Test be administered?
South Dakota's Smarter Balanced testing window is March 18-May 16. Districts are encouraged to complete testing by the end of April, but each school is free to determine what testing schedule, within that timeframe, will work best for them.

When will districts be receiving more information on testing?
Detailed information on administration times, scheduling sessions and more will be distributed to all districts after Jan. 10, when it is scheduled to become available from the consortium.

In addition, Smarter Balanced will make available approximately 10 web-based training modules by the end of January. These modules will include topics such as:

• Introduction to the Field Test (geared toward students)
• What is a Computer Adaptive Test (CAT)?
• Performance Tasks
• Test Administrator Training
• Administrator Interface
• Student Interface
• Accommodations
• Tools for Student Use
• Technology Requirements


What are students being tested on?
The Smarter Balanced assessment is aligned to the Common Core standards. It is not specifically aligned to any textbook or other curricular resource.

How long does it take for students to complete the test?
It is estimated that students will need about eight hours to complete the entire assessment, but it is important to note that the test is not timed. There are four main components to the test:

1) Math (content)
2) Math performance task
3) English language arts (content)
4) English language arts performance task

More information on testing times and scheduling testing sessions will be available after Jan. 10.

Is Smarter Balanced simply a multiple choice test administered online?
No. The Smarter Balanced assessment will ask students to do much more than answer multiple choice questions. Test items include technology-enhanced items and constructed response items in addition to multiple choice items. That is why administrators, teachers, students and parents are strongly encouraged to try the practice tests available at http://www.smarterbalanced.org/pilot-test/.

The practice tests demonstrate two important aspects of the new assessment:

1) The kinds of tasks students will need to perform during testing
2) The types of questions and the cognitive demand that will be expected of students

How can schools prepare students for this new kind of test?
Many schools are putting more thought into how technology and higher order questioning are being used in classrooms to help ensure that students are ready for new assessments. Once students have had the opportunity to take a practice test, teachers may want to think more about how they incorporate the use of these item types into their classroom instruction. Teachers may want to display practice items in class and discuss with students how to respond to the questions.

What basic technology is needed to administer the test?
Both Windows (XP and above) and Mac operating systems (OS 10.5 and higher) are supported with secure browsers developed for the different operating systems.

Apple iPads, versions 2 and 3 with OS 6 and 7 can be used. iPad minis are not supported. Android tablets such as Google Nexus 10, Motorola Xoom, Motorola Xyboard, Samsung Galaxy Note (10.1) and Samsung Galaxy Tab 2 (10.1) can be used for the field test. In addition, Chromebooks will be supported. For more information on the secure browsers, go to http://sbac.portal.airast.org//browsers/.

Students will need headphones for the listening section and they will need to use some type of pointing device (mouse, touchpad, stylus) in order to navigate and respond to items. If students are using tablets, external keyboards will be useful but not mandatory.

How well are students expected to perform on the assessment this year?
There will be frustration with the rollout of a new assessment, but that is why South Dakota has chosen to participate in the Field Test. This "test of the test" is an opportunity for administrators, teachers, students and parents to become familiar with these new expectations. No student scores will be reported this spring, and school accountability scores will not be affected for the coming school year.

Any time there is a move to new standards and a new assessment, a new baseline must be established. It is not fair or valid to compare performance on the Dakota STEP to performance on the Smarter Balanced assessment. The expectation is that proficiency on the Smarter Balanced assessment will look different than it did with the Dakota STEP.

Why is this test considered an improvement upon previous statewide assessments?
In spring 2015, the Smarter Balanced assessment will be fully adaptive. This means that based on student responses, the computer program will adjust the difficulty of questions throughout the assessment. For example, a student who answers a question correctly will receive a more challenging item, while an incorrect answer generates an easier question.

By adapting to the student as the assessment is taking place, these assessments present an individually tailored set of questions to each student and can quickly identify which skills students have mastered. This approach represents a significant improvement over traditional paper-and-pencil assessments used in many states today, providing more accurate scores for all students across the full range of the achievement continuum.

Why won't the test be fully adaptive in spring 2014?
To create an adaptive test, each test item must have an established difficulty value. The Field Test students take this spring will provide the statistics necessary to establish those item-level difficulty values. Toward the end of the Field Test administration window, Smarter Balanced will begin testing the adaptive engine, and some students may receive questions selected adaptively based on their responses.

Where can I find more information about the Field Test?
The Smarter Balanced website now has a page dedicated to Field Test information at http://www.smarterbalanced.org/field-test/.

Did you know?
More than 100 South Dakota educators have served on Smarter Balanced work groups and helped develop things like test items and achievement level descriptors.

For more information, contact Jan Martin, South Dakota Department of Education, at (605) 773-3246 or Jan.Martin@state.sd.us.


---

Regional SLO trainings for administrators to be offered in March and April

The South Dakota Department of Education will be offering administrators regional one-day trainings on student learning objectives (SLOs) in spring 2014. Separate sessions will be held for elementary and secondary administrators. These trainings are intended for superintendents, principals, curriculum directors, SPED directors, and anyone else who will be evaluating teaching staff. Administrators will learn about the SLO process, how SLOs support a culture of data-driven instruction, and much more.

Teacher Effectiveness for the Elementary Administrator and Teacher Effectiveness for the Secondary Administrator are scheduled as follows:
• March 18 in Pierre
• April 1 in Sioux Falls
• April 2 in Aberdeen
• April 9 in Rapid City • A session in late May will also be scheduled

Registration information will be available soon on the department's Calendar of Events at: https://southdakota.gosignmeup.com

Contact Carla Leingang at the South Dakota Department of Education, (605) 773-4638 or Carla.Leingang@state.sd.us, with any questions.


---

Grants available to fund after-school programs

Applications for the next round of 21st Century Community Learning Center (21st CCLC) grants are now available online at http://doe.sd.gov/oatq/21cent.aspx. The centers provide students with academic enrichment opportunities and activities designed to complement students' regular school instruction.

These are five-year grants awarded in amounts of $50,000 to $150,000 per year. Funds are often awarded to schools, but other organizations may also apply. The grants must specifically support programs offered outside of regular school hours.

The learning centers are intended to assist students from high-poverty areas and low-performing schools. Funding comes from the federal government in the form of formula grants to states. Because it is authorized under the No Child Left Behind law, programming must include an academic component and content-specific enrichment activities.

"The programs funded by these grants are important to students, their parents and the community. They give students a safe, fun and educational place to go after school," said Sue Burgard, who oversees the 21st CCLC grant program for the South Dakota Department of Education.

Grant applications must be submitted to the department by Feb. 28.

The 21st CCLC team has set up two webinars for applicants. Webinars are scheduled for Jan. 22 and 23 and will provide guidance and the opportunity for applicants to ask questions. Webinar participants must pre-register by Jan. 17. The webinars are not required, but applicants are strongly encouraged to participate in one. Go to: http://www.doe.sd.gov/oatq/21cent.aspx for the webinar schedule and registration.

Contact Jill Cotton at the South Dakota Department of Education, (605) 773-4693 or jill.cotton@state.sd.us, with any questions.


---

Rules about "Smart Snacks" to take effect in 2014-15

New federal rules regarding snacks in schools take effect July 1. At this time, snacks served in the classroom at no charge are not affected by the federal regulations. Schools can establish their own standards for snacks served in the classroom through their local wellness policy. The "Smart Snacks in School" regulation governs foods sold in school lunchrooms and throughout the school building from midnight through the end of the school day.

• Go to: http://www.fns.usda.gov/cnd/governance/legislation/allfoods.htm to read more about the "Smart Snacks" regulation

• Go to: http://www.doe.sd.gov/cans/documents/TeamNutrition_NonfoodRewards.pdf for ideas about nonfood rewards in the classroom. This rack card is available in quantity at no charge by contacting Shar Venjohn at (605) 773-3413 or Shar.Venjohn@state.sd.us.

• Go to: http://www.doe.sd.gov/cans/documents/TeamNutrition_Fundraising.pdf for ideas about nonfood fundraising. This document is also available in quantity by contacting Shar Venjohn at (605) 773-3413 or Shar.Venjohn@state.sd.us.

Contact Jason Person at the South Dakota Department of Education, (605) 773-6026 or jason.person@state.sd.us, with any questions.




---

ELL student population growing in SD

This story is the first in a series on English Language Learners (ELLs) in South Dakota. Next month, learn more about professional development, consortium partnerships and other resources available to help schools meet the needs of ELL students.

It is difficult to define ELLs as a group other than to say that they are students whose native language is not English and that they are not yet proficient in English. Often, the commonalities end there. That's because ELLs come from nearly every continent, and represent dozens, if not hundreds, of countries. They speak hundreds of languages, dialects and tongues.

In the United States, ELLs are more likely to be native born than to be immigrants or refugees. They come from every socioeconomic class within American society. Those who come from outside the United States may or may not have been receiving a formal education in their home country, may or may not be literate in their home language, and may or may not know some English.

There are three distinct populations of ELLs in South Dakota:

1) Hutterite colony students who have spoken only German until the time they enter school
2) Native American students
3) Refugees and immigrants

As of December 2013, 101 South Dakota school districts have at least one English Language Learner enrolled. The number of ELLs in South Dakota has grown from about 3,500 to approximately 5,000 in the past five to seven years. Shannon Malone, Title I Director for the South Dakota Department of Education, predicts that number could grow another 20 percent in the next five years.




"The growth in South Dakota's refugee and immigrant student population is similar to what is happening in other parts of the country," says Malone.

Industry is the primary factor driving the growth of the state's ELL population. The largest immigrant and refugee populations are found in Sioux Falls and Huron, partly because of employment opportunities at meatpacking and processing plants. The Aberdeen area is also experiencing growth. The impact is being felt in smaller surrounding communities as well.

There has been a recent change by the federal government regarding Native American students. Schools are no longer required to automatically identify Native American students as ELLs upon their entrance into school.

Meeting the needs of ELL students presents challenges for schools, not only in developing necessary programming but training teaching staff. Recognizing the unique challenges of educating ELLs, the 2013 South Dakota Legislature passed legislation that provides additional funding for students who are considered limited English proficient (LEP). The funding amounts to 25 percent of the current per-student allocation.

Learn more about resources available to schools as we continue our series in February.

For more information, contact Yutzil Rodriguez, South Dakota Department of Education Title Program Specialist, at (605) 773-4698 or Yutzil.Rodriguez@state.sd.us.




---

State Library announces two new e-resources

The State Library has announced two new e-resources called Mango Languages and ChiltonLibrary. Foreign language teachers, ESL students and CTE teachers are just a few of the individuals who will find these resources useful.

Mango Languages offers courses in more than 60 languages. Basic courses teach simple, practical skills for common conversation, and Complete 2.0 courses dive into in-depth language and grammar skills. The courses focus on four key areas of language learning: vocabulary, grammar, pronunciation and culture. A mobile version lets users learn wherever they have Internet access.

ChiltonLibrary puts CTE students in the driver's seat by placing their authoritative manuals online with monthly updates. No other source contains more years, makes and models.

These databases are available in public libraries and on school and academic campuses. The State Library provides free in-service training on statewide online resources to school librarians, administrators and faculty. Call 1-800-423-6665 for more information.

Any South Dakotan with a State Library-issued barcode and password can also access these resources from home at http://library.sd.gov.

Contact Julie Erickson (Julie.erickson@state.sd.us) or Jane Healy (Jane.healy@state.sd.us) with questions.


---

Hot Topics

2014 legislative session opens Jan. 14

Track education-related bills at legis.sd.gov


---

Braille and large-print textbook order deadline Jan. 15

Alternative format textbook orders for fall 2014 must be submitted by Jan. 15 to the South Dakota State Library's Braille & Talking Book Program. For orders submitted past this date, the library cannot guarantee delivery in time for the first day of classes.

School districts pay for textbooks that need to be produced. Textbooks available for lending from the State Library collection will be sent free of charge on a first come, first served basis.

Go to: http://library.sd.gov/BTB/publications/APP/FRM-Textbook.pdf for the order form.

Districts must mail one print copy of each book that needs to be enlarged or brailled (two copies should be sent if two students will use the same book).




---

Upcoming Events


CTE 101 Qualification Training
Jan. 18, Pierre

CTE 101 training fulfills the requirement for secondary teachers to become SD Career & Technical Education (CTE) qualified teachers for approved CTE programs. The following teachers need to take this one-day training in order to be considered qualified:

1) Those new to teaching in approved CTE programs
2) Those in their early years of teaching (either from teacher preparation programs or via alternative certification)
3) Those who teach career or technical courses that are being added to approved CTE programs

The training will explore CTE initiatives, resources and program requirements. Attendees will receive a certificate of completion and continuing education hours. Bring a laptop computer equipped with Internet Explorer and Microsoft Excel.

Go to: https://southdakota.gosignmeup.com for more information.


---

Behavior Plan Writing Process Workshop
Jan. 21, Rapid City

This course walks participants through the process of writing positive, proactive and effective behavior plans. There is no magic wand or one plan that fits all, but there is a proven process a team can use to problem solve and come up with a plan for almost any behavior. Participants will become familiar with the entire process starting with data collection, using that data in the Functional Behavior Assessment (FBA), then taking the FBA and turning it into a Behavior Support Plan (BSP).

Go to: https://southdakota.gosignmeup.com for more information.


---

Program Improvement Follow-up:
• Business & Industry Partnerships
• Dual Credit & Industry Certifications
• Reading & Math Skills for the CTE Classroom
• Work Based Learning
• District Collaboration

Sessions offered Feb. 10-14, online

These two-hour webinars are follow-up to the CTE Program Improvement meetings held in November 2013. Participants from approved CTE programs will be reimbursed for substitute teachers. Following each webinar, two $1,500 Perkins reserve grants will be awarded to assist districts in implementing their program strategies. Participation in a webinar is required prior to applying for a grant.

Go to: https://southdakota.gosignmeup.com for more information.


---

Building a Standards-Based Report Card 101
Feb. 13 and June 3, Rapid City

This training will get your school/district on the right track to implementing a standards-based report card.

This training will focus on purpose, help align standards to student learning and assist in recording students' progress and achievement based on standards. The intent is to offer one approach to developing a standards-based report card through thoughtfully planned efforts and practical ideas.

The training will be on two separate dates (Feb. 13 and June 3) with time allotted in the interim to work on the report cards (homework for obtaining 1 graduate credit).




---

School Health Guidelines training
March 17, Pierre

Schools interested in learning how to develop or enhance their School Wellness Policy are encouraged to attend the "School Health Guidelines to Promote Healthy Eating and Physical Activity" training to be held from 9 a.m. to 3:30 p.m. on Monday, March 17, at the Kings Inn Conference Center in Pierre.

The School Health Guidelines, developed by the Centers for Disease Control and Prevention, provide evidence-based guidance for schools on how to most effectively promote the health of children and adolescents aged 5 to 18 years. To view guidelines, go to: http://www.cdc.gov/healthyyouth/npao/strategies.htm

Physical education and health teachers, school nutrition directors, school health council members, other school staff, community members, policy makers, parents, and students are all encouraged to attend this FREE training.

Sponsors include the South Dakota Departments of Education and Health and the Alliance for a Healthier Generation - South Dakota. For more information, call Karen Keyser at (605) 773-6808 or email Karen.keyser@state.sd.us.

Go to: http://www.doe.sd.gov/pressroom/educationonline/2014/jan/documents/SHtraining.pdf for more information and to register.




---

These are only a few upcoming events. Go to: http://southdakota.gosignmeup.com/ for a complete listing.