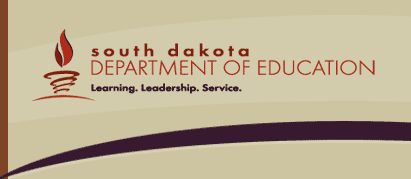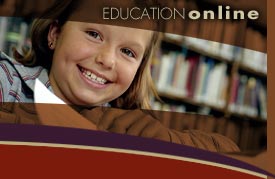 2014
---

Secretary's Column:
By Dr. Melody Schopp
Department of Education

Wagner Community High School recently hosted South Dakota's first statewide JAG Student Leadership Conference. This is an exciting development in our state for this highly effective program. Students heard from keynote speakers, participated in teambuilding activities, and competed in three areas: employability skills, public speaking and poster.

Jobs for America's Graduates is now in five South Dakota school districts and is positively impacting the lives of almost 130 students who were at risk of dropping out.

JAG students often face significant barriers outside the classroom, including poverty and difficult family situations. Through JAG, they receive much needed one-on-one attention from their school's JAG specialist. Specialists work to engage students in their schools and communities, providing vital connections. Students learn about leadership, employability skills, postsecondary opportunities and more. JAG students also develop close relationships with their fellow JAG classmates. Many students describe newfound hope and a sense of family when talking about JAG.

In coming years, the goal is to expand JAG to all South Dakota school districts with significant Native American student populations, potentially reaching almost 800 students annually. While the program is open to students of all backgrounds, the dropout rate is highest among our state's Native students, thus the initial focus on these schools.

Reducing our state's dropout rate has far-reaching implications. When students graduate high school and pursue postsecondary education or training, it improves their lifetime earning potential and provides an economic boost to the state by growing our workforce. Investment in JAG is repaid many times over when students succeed.

Thank you for your investment in students every day. Enjoy graduation season and have a wonderful summer.


---
Hot Topics
Smarter Balanced Field Test window closes


"I am grateful to all districts for their hard work on the field test," said Secretary of Education Dr. Melody Schopp. "One of the primary purposes of the field test was to work out technical issues. Now, we're much better positioned for a smooth experience when the test is fully operational next year. And students have a better idea of what will be expected of them on these assessments. We're hearing students found the tests challenging, and that is to be expected with more rigorous standards. I know our students will rise to meet that challenge."


---



Reduced-cost dual credit program expanded
Beginning in the 2014-15 school year, select dual credit courses will be available to high school students in grades 11-12 at the rate of $40 per credit. This program has been expanded to include 11th and 12th grade students enrolled in any of South Dakota's non-public, tribal and BIE schools.

For more information, go to: http://www.sdmylife.com/educators/advanced-education-opportunities/


---

Free courses for administrators on data driven decision making
View video at: http://www.youtube.com/watch?v=a913qBLYWgs&list=UUyELvhISGHZs5cb_MT2RFeQ&feature=share


---

State Report Card release timeline announced

The Department of Education is looking ahead to the release of the state Report Card this summer. This year's Report Card will be different from last year's because there will be no new student achievement data to report for math and English language arts (except for a few Hutterite Colony schools). Updated data will be reported related to attendance, four-year cohort graduation rate, high school completion, college readiness and highly qualified teacher status.

There will be no new School Performance Index scores issued. Current school accountability classifications will remain in place for the 2014-15 school year.

Below is the TENTATIVE schedule for release of the 2013-14 Report Card.

• June 13 – Last date for districts to make changes to SY 2013-14 data in Infinite Campus

• July 11-18 – Districts review and validate data in SD-STARS. If data errors are discovered, this is the time to fix them. We recommend that you have your Accountability Team available during this time to assist with the data review process.

• Aug. 15 – Department provides districts with final data prior to public release of the Report Card

• Aug. 16-18 – Districts share local data with key stakeholders, including boards of education

• Aug. 19 – Public release of statewide data in the 2013-14 Report Card

• Sept. 5 – Deadline for formal appeals to be submitted to the department

• Sept. 19 – Deadline for department to make decisions on formal appeals


---

Update Personnel Record Form by June 13

The Personnel Record Form database is open, and the deadline to make changes is June 13.

As the Department of Education plans for the release of the state Report Card this summer, it is important to be aware of deadlines for the PRF database.

PRF Timeline

• June 11-12 – Review Highly Qualified reports for all staff to ensure accuracy

• June 13 – PRF database closes for the summer
- Note: This is a change from prior years when the PRF closed June 30.

Areas of the PRF to review and update

• Non-Authorized Position Code. Starting this year, the system does not automatically update the PRF to indicate a person is highly qualified after they pass the Praxis exam. If your staff take and pass the Praxis test, you will need to manually switch their position code from non-authorized to "elementary school teacher," "middle school teacher," or "high school teacher" so the system can deem them highly qualified.

• Employee who is no longer a staff person after working the first part of the school year. If a staff person quit after the first part of the school year, you will need to update their information. Do NOT change their record to reflect No Longer Employed. This will be done next year in the 2014-15 database. You should open each assignment and update the quarters or trimesters they actually worked at the school. Also update salary (if required) to reflect what was paid based on time worked.

• New Employee. If a staff person was employed after the database was closed in October, add the staff person to the appropriate area of the PRF. The FTE and salary should reflect time worked.

• Plans of Intent. Review each Plan of Intent. If the person has completed the requirements, the Plan Status will show as Completed.

• Bus Drivers. If you employ or contract with a bus driver who had not taken the required Annual Training before the PRF closed, but has since taken that training, you should update their record.

• South Dakota Virtual School. Add new classes which are offered in your district through the SD Virtual School during the 2013-14 school year. Enter elementary, middle or high school; course title; and how many students are taking the course.

• Program Reviews. If you have had a Program Review since the PRF closed, and you have information on the PRF that needs to be updated, you may do this now.

• Other Areas of the PRF. Review each area of the PRF to ensure data is accurate. A number of edit checks were completed on the data, but there can still be something which was not identified as a problem.

• Assurance Statement. The Assurance Statement does not need to be completed at this time.

Contact Jantina Nelson-Stastny, Department of Education, at (605) 668-2904 or Jantina.Nelson-Stastny@state.sd.us with questions.


---

Board holds first public hearing on new physical education standards

The South Dakota Board of Education held the first of four public hearings on proposed K-12 physical education standards at its March meeting.

A group of 24 individuals, primarily physical education teachers from across South Dakota, participated in the review and revision of the standards. Their recommendations were brought before the board for first consideration. Three additional public hearings will be held at state board meetings May 19 in Aberdeen, July 21 in Pierre and Sept. 15 in Rapid City.

The proposed standards provide the framework for what students in grades K-8 and two levels in high school should know and be able to do in the subject area of physical education. At the elementary level, the focus is on fundamental motor skills. Middle school standards focus on application of fundamental motor skills and finding a balance of activities to keep all students engaged. In high school, the standards focus on fitness, wellness and lifelong activity.

Decisions regarding curriculum and instruction are made by local school districts.

The last review of South Dakota's physical education standards was conducted in 2000. The South Dakota physical education course standards for high school graduation were developed in 2006.

To view the proposed standards, go to: http://doe.sd.gov/ContentStandards/documents/PEproposd.pdf.

Go to: http://doe.sd.gov/board/packets/documents/0514/0514NOTIC.pdf to learn how to submit public comment.
(Note: The deadline to submit written comment before the board's May 19 meeting has passed, but there will be new deadlines for written comment before each of the board's next two meetings, in July and September.)


---

Registration now open for Learning Power Advanced Placement courses

Registration for Learning Power's online Advanced Placement courses for 2014-15 is now open at http://www.sdvs.k12.sd.us/.

Learning Power offers seven course options:
• AP Calculus AB
• AP Statistics
• AP Biology
• AP Physics B
• AP Chemistry
• AP English Literature and Composition
• AP English Language and Composition

This program is intended for students in small rural high schools where face-to-face AP courses are not available. All courses are taught by South Dakota teachers and provided at no cost to the student. The only expense for districts is course materials. Students are required to take College Board end-of-course exams and the cost of exams is reimbursed to districts by Learning Power.

Learning Power courses are challenging, so a solid academic background in the identified content area is essential.

Learning Power is a partnership of the Department of Education, Northern State University E-learning Center, and Technology and Innovation in Education. Questions about the program may be directed to MaryLou McGirr (mmcgirr@tie.net) or Jim Parry (jparry@tie.net).


---

Statewide Education Conference scheduled for June 2-3 in Pierre

The Department of Education invites you to attend the Statewide Education Conference June 2-3 in Pierre. Keynote speakers Richard M. Cash and Lori Laughlin will lead two dynamic days of professional development and discussion. The conference offers all South Dakota educators the opportunity to gain new tools for the classroom and school.

Register for one day or both. The registration fee includes breakfast, lunch and a book for each day of attendance. Monday's book is Advancing Differentiation by Richard M. Cash, and the book for Tuesday's presentation will be Beyond the Bake Sale by Anne Henderson, Karen Mapp, Vivian Johnson and Don Davies.

For more information and to register, go to: http://doe.sd.gov/documents/14Statew2.pdf.

The registration deadline is May 24.


---

Check status of waivers to administrative rule

This is a reminder that your school district may have a waiver from administrative rule that expires June 30. Go to: http://www.doe.sd.gov/oatq/currentwaivers.aspx to review the list of current waivers and to determine whether this deadline impacts your district. For those districts with waivers set to expire, you will need to file an end-of-term waiver report (http://doe.sd.gov/oatq/documents/Waiver_Rpt.pdf), and if desired, make application for a new waiver.

To learn more about administrative rule waivers or to apply/reapply for a waiver, go to: http://www.doe.sd.gov/oatq/adminrulewaivers.aspx.

For questions about waivers, please contact Carol Uecker at the Department of Education, (605) 773-4771 or Carol.Uecker@state.sd.us.


---

First statewide JAG Student Leadership Conference held in Wagner

JAG (Jobs for America's Graduates) students from Andes Central, Bennett County, Todd County and Wagner Community school districts attended South Dakota's first statewide Student Leadership Conference April 23 in Wagner. Winners of employability skills, public speaking and poster contests have the opportunity to attend the Student Leadership Academy in Washington, D.C., next fall.




Jobs for America's Graduates is a program for students in grades 7-12 who are at risk of dropping out. Students apply to participate. Curriculum focuses on engaging students in their school and community through one-on-one attention, leadership training, development of public speaking and employability skills and more.

In South Dakota, five districts offer the program: Andes Central, Bennett County, Rapid City, Todd County and Wagner Community.




Talk with a JAG student and the impact of the program quickly becomes evident. Resaiah Cournoyer is a freshman at Wagner Community High School. Asked why JAG is important to her, she says, "It's important because it helps me with my future and to get ready for college and what I want to do after high school."




Kaitlyn Hellman, a freshman at Bennett County High School likes the close-knit nature of the JAG classroom: "I like that you develop personal relationships with everyone in the classroom, so it's not like you're strangers. And you're able to reveal yourself to people that you otherwise wouldn't have."

Todd County High School junior Evelyn Kezena says, "It helps keep me on track with my grades and I really like the class in general because I never knew these people, even though I went to my old middle school with them and now we're really close."

Annalea Chytka started taking JAG classes as a freshman. She now serves as her school's JAG President, and has twice competed in public speaking at the Student Leadership Academy in Washington, D.C. This spring, she is graduating from Andes Central High School. She plans to attend college and study social work and Native American studies. In the future, she wants to return to the Yankton Sioux Reservation to work with at-risk youth.




---

Upcoming Events:

The school year is quickly coming to a close. For a complete list of summer learning opportunities, go to: https://southdakota.gosignmeup.com.


---

Board of Education meeting
May 19, Aberdeen

The South Dakota Board of Education is scheduled to meet at Northern State University at 9:00 a.m. (CDT), Centennial Room, the Student Center, 1200 S. Jay St. An agenda will be posted at doe.sd.gov/board at least 24 hours in advance of the meeting.


---

Dual Credit Sharing Session
May 29, online
June 2, online

This session is intended for secondary school counselors, and will provide an opportunity to discuss strategies for implementing dual credit programs in their district, based on the new reduced tuition program available during the 2014-15 school year.

Go to: http://southdakota.gosignmeup.com to register. Search by course title.


---

Statewide Education Conference
June 2-3, Pierre

Mark your calendars for the 2014 Statewide Education Conference to be held this June in Pierre. Keynote speakers Dr. Richard Cash and Lori Laughlin will each lead day-long workshops. Cash is an internationally recognized expert on differentiation and learning. Laughlin's workshop is titled "The Essential Conversation – What Parents and Teachers can Learn from Each Other."

College credit will be available when required hours of attendance are met.

For more information and to register, go to: http://doe.sd.gov/documents/14Statew2.pdf.


---

SDMyLife Advanced Users Boot Camp
June 6, Rapid City
June 9, Sioux Falls

SDMyLife Advanced Users Boot Camp will move participants to the next level of SDMyLife implementation. This training will refocus current implementation strategies and prepare participants to share SDMyLife information with colleagues at their home district.

Participants will:
• update school administrator accounts
• use data to drive decision making
• create implementation plans
• integrate other school programs
• create and review resources

By attending this training, participants will be ready to utilize SDMyLife to its full potential.

Go to: http://southdakota.gosignmeup.com/ to register. Search by course title.




---

Seamless Transition Workshop
June 12, Sioux Falls

Dr. Paul Wehman will be the presenter. He is the director of the Rehabilitation Research and Training Center and the new Autism Center for Excellence at Virginia Commonwealth University. He has written extensively on issues related to transition from school to adulthood and special education as it relates to young adulthood. He has published more than 200 articles, 114 book chapters, and authored or edited 43 books.

The purpose of this presentation will be to discuss the key predictors of employment as students move from school to work. The workshop will also provide a brief overview of the different models of employment intervention that can be used as a seamless transition to employment. The predictors will be drawn from research from the NLTS2 database. The models include internships, customized employment, supported employment, college and business partnerships, including a presentation of the Supported Employment Fidelity Scale.

Go to: http://southdakota.gosignmeup.com/ to register. Search by course title.




---

Using Data to Guide School Improvement
June 16, Rapid City
June 17, Mitchell
June 20, Brookings

Understanding and using data will assist school administrators and counselors in making decisions to foster powerful improvements in student outcomes. This workshop will provide school administrators and counselors with the skills they need to analyze and use data in order to answer important questions to drive positive change. Prior to face-to-face instruction, participants will need to complete some online pre-work.

Participants will learn about the following topics:

• Creating a data plan
• Understanding types of data
• Understanding the process for collecting data
• Interpreting data
• Creating action plans
• Implementation strategies
• Monitoring and evaluating effectiveness of plans
• Examining and sustaining progress

This course is for administrators and counselors from South Dakota schools. Focus and Priority schools are especially encouraged to attend.

The course is free. One graduate credit is available through the University of South Dakota at a reduced cost of $40. Those seeking graduate credit will complete an independent project.

Go to: http://southdakota.gosignmeup.com/ to register. Search by course title.

To receive the graduate credit, you will also need to register with USD at https://aceware.usd.edu/CourseStatus.awp?&course=16472.




---

21st Century Community Learning Centers Conference
June 16-17, Pierre

The focus of this conference is supporting the efforts of those working with afterschool and summer programming, but the material presented is also valuable for anyone who works with young people.

Getting youth interested and involved in their communities has global implications, according to keynote speaker Steve Culbertson. Culbertson is the developer of Global Youth Service Day, which is now active in 100 countries.

T. Woody Sobey, education director at the Discovery Center of Idaho, will encourage conference participants to celebrate science through hands-on activities.

For more information, go to: https://southdakota.gosignmeup.com or contact Sue Burgard, South Dakota Department of Education, at (605) 773-5238 or sue.burgard@state.sd.us.


---

Lakota Arts + Identities Workshop
June 17-19, Brookings

This workshop is hosted by the South Dakota Art Museum on the campus of South Dakota State University.

Go to: http://www.doe.sd.gov/pressroom/educationonline/2014/may/documents/LakotaArts.pdf for more information.


---

SDMyLife New Users
June 18, Rapid City

SDMyLife is a free online program assisting students in grades 7-12 with navigating the career development process. South Dakota students use SDMyLife to research, select and plan their careers. On SDMyLife, students take interest and ability assessments, research postsecondary education and training options, study with free ACT Method Test Prep and learn about scholarship opportunities. As they progress through high school, students build a Personal Learning Plan, create a resume and communicate with business and industry professionals!

Are you or some of your staff new to SDMyLife? This hands-on training is targeted to individuals who have little or no experience using SDMyLife. Join us for the New Users training to take a journey through the student and educator accounts. Learn about the basic features of SDMyLife that will assist you in preparing students to be college and career ready.

Go to: http://southdakota.gosignmeup.com/ to register. Search by course title.


---

Top 20 Training
July 21-22, Rapid City
July 23-24, Sioux Falls

Rest assured that when you attend a Top 20 Training seminar, you won't find yourself staring at the ceiling or watching the clock. The presentation team is a high-energy group dedicated to helping schools reach their full potential.

Top 10 seminar benefits:
1) Eliminating negative mental habits (apathy, boredom, procrastination)
2) Learning to live above the line
3) Learning from mistakes
4) Developing star qualities
5) Discovering hidden relevancy
6) Breaking out of the comfort zone
7) Resolving conflicts effectively
8) Mastering the art of bettering yourself
9) Identifying and overcoming self-destructive beliefs
10) Taking responsibility for and discovering your true self

Go to: http://www.top20training.com/about-top-20/who-is-it-for/ to learn more about Top 20 Training.

Go to: http://southdakota.gosignmeup.com/ to register. Search by course title.


---

CTE Standards Implementation
July 27, Mitchell

This CTE Standards Implementation training is designed for those who are new to teaching approved Career & Technical Education courses or those who are looking to revamp current courses.

Throughout training, participants will learn about the latest South Dakota labor market projections in their content area, evaluate current course offerings and align courses to appropriate CTE standards. By the end of training, participants will complete at least one course's curriculum plan and receive guidance on doing the same for other courses.

This training would also be useful for school administrators who want to learn more about the knowledge and skills students should master within the approved CTE program(s) at their school/district. Administrators and teachers could work together on program and curriculum planning throughout the day.

The training is scheduled from 9 a.m.-3:30 p.m. local time. Please bring a laptop and any course materials you would like to reference (online content subscriptions, course syllabi, unit outlines, current curriculum map, lab/project outlines, texts or manuals, etc.).

Participants will receive continuing education hours. Career Cluster Specialists from the Department of Education will be on hand to guide participants through the standards implementation process and to answer questions.

Go to: http://southdakota.gosignmeup.com/ to register. Search by course title.


---

SDACTE Summer Conference
July 28-29, Mitchell

The South Dakota Association for Career and Technical Education Summer Conference will be held at Mitchell Technical Institute and will include numerous professional development opportunities, including keynote speakers, tours, in-depth sessions and breakouts.

Registration is by mail only. Go to: http://www.lakeareatech.edu/sdacte/ for more information. Look under the "Conference" heading.


---

Developing Universally Designed Lessons
Aug. 11, Rapid City
Aug. 13, Sioux Falls

This workshop will focus on developing universally designed lessons focusing on the NCSC curriculum and instruction materials.

Districts are encouraged to send an education team. Teams may be composed of the special education teacher, general education teacher, para professionals, and/or related service providers. Teams will bring a student scenario and lesson plan and leave with lessons, materials and strategies adapted to meet the needs of their students that can be used on the first day of school.


---

Indian Education Summit
Sept. 28-30, Pierre

For details, go to: http://indianeducation.sd.gov/summit.aspx