21st Century Community Learning Centers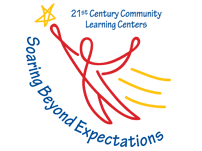 The process to apply for the 2018-2019 21st Century Community Learning Center grants is now closed. Please check back in January 2019 for new grant information.
21st CCLC Non-Regulatory Guidance
The 21st Century Community Learning Centers Program is to establish or expand community learning centers that provide students with academic enrichment opportunities along with activities designed to complement the students' regular academic program.
Centers provide a range of high-quality services to support student learning and development, including tutoring and mentoring, homework help, academic enrichment (such as hands-on science or technology programs), and community service opportunities, as well as music, arts, sports and cultural activities.
Centers must provide academic enrichment activities to students that attend high-poverty or Title 1 school-wide schools to help them meet state and local standards in core subjects especially reading, and mathematics. At the same time, centers help working parents by providing a safe environment for students when school is not in session.
Eligibility
Eligible applicants are those who primarily serve students and the families of the students of high poverty schools. 21st Century Community Learning Centers Program must be located in public school facilities or in facilities that are at least as available and accessible to the students to be served as if the program were located in a public elementary, middle, or secondary school. Applicants must demonstrate that they meet the statutory program requirements of serving students from schools eligible for school-wide Title I programs or schools with 40% or greater poverty based upon free and reduced lunch as determined using verified information.
Contact
Contact Alan Haarstad with any questions regarding the 21st Century Community Learning Centers grant or application process.