JAG Advisory Board
JAG-SD thanks the following individuals for volunteering their time to serve on our advisory board. Each member brings experience and expertise to the table to assist, advise, support, and advocate for the JAG-SD program and our participants.
JAG-SD Mission: Empowering South Dakota's young people with the skills and support to succeed in education, employment, and life.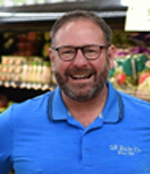 RF Buche is a fourth-generation grocer and president of GF Buche Co., which was established in 1905 in Lake Andes by his great grandfather. Buche owns and operates grocery, convenience, fast food, hardware, and auto parts stores in 18 locations in 11 South Dakota communities, employing approximately 300 team members. Buche has served on the board of directors for the National Grocer's Association. He and his wife Tammi have four children.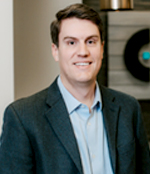 Chris Daugaard is a partner at Ernst Capital in Sioux Falls. He directs the firm's marketing and communications along with managing investor relations and raising capital for real estate investments. Daugaard has also worked in business analysis and development roles for Raven Industries, the South Dakota Public Utilities Commission, and the Enterprise Institute. A native of Dell Rapids, he currently lives in Sioux Falls with his wife Emily and their son.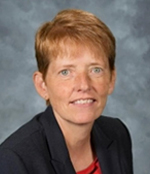 Linda Foos is the director of South Central Cooperative in Tyndall. She helps coordinate special education services in eight school districts. Foos has been a South Dakota educator for 35 years, serving as a classroom teacher, elementary principal, superintendent, and JAG specialist. Foos is a native of Wessington Springs and currently lives in Pickstown with her husband Tim. She has two children and six grandchildren.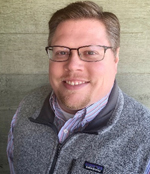 Jake Harens is the project delivery senior manager within the Transmission & Engineering Services department at Black Hills Energy. Harens has spent the past 12 years working for utilities in South Dakota, serving the Yankton region with NorthWestern Energy and now the Black Hills region with Black Hills Energy. He lives in Rapid City, where he enjoys spending time with his wife Sandra and three kids, soaking up all the outdoors opportunities the Black Hills has to offer.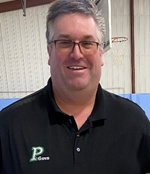 Lonnie Heier is the CEO of Heier Inc., which owns and operates five Dairy Queens in South Dakota. Heier has been in the restaurant business for 15 years.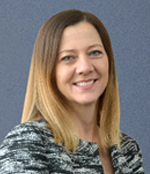 Kelly Oehlerking has worked in higher education for more than 30 years. She currently serves as the vice president for Institutional Effectiveness and Student Success at Western Dakota Technical College in Rapid City. She has a strong passion for student learning and success and is committed to retention and completion. She looks forward to working with the board to expand JAG opportunities to more students across South Dakota.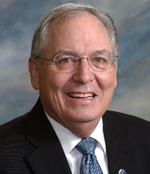 V.J. Smith is a professional speaker and author. After working for the Allied Signal Aerospace Company in Kansas City in the eighties, he returned to his alma mater in 1990. He worked for South Dakota State University until 2007, when he left to pursue a career in professional speaking. Smith is the author of the bestselling book, The Richest Man in Town. He lives in Brookings and has been a South Dakota state senator since 2019.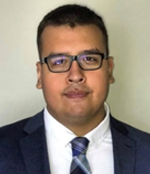 Alexander (Zane) Zephier is the field advisor for the Upward Bound program at the University of South Dakota. As a freshman at Wagner High School, Zephier was elected president of the first high school JAG program in South Dakota. During his senior year, Zephier was one of three students selected to represent South Dakota in the public speaking competition at the JAG National Student Leadership Conference in Washington, D.C. In 2013, he was one of 10 students nationwide to earn the Kenneth M. Smith Scholarship.