South Dakota Leadership & Development Program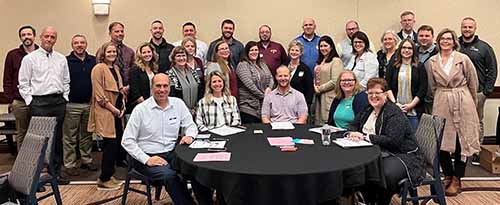 The South Dakota Principal Leadership & Development Program (PLD) is designed to provide professional development, resources, and a network of support for early career principals (1-5 years). Within this program, early career principals are teamed up with a mentor principal.
The goals of the program for principals include the following:
Support early career principals with decision making and empowerment as they lead their schools
Help principals build confidence in their new positions and continue to develop instructional leadership and management skills
Provide meaningful and relevant guidance, encouragement, and resources
Strengthen networks of school principals
PLD will be coordinated by Hope Paulson and Rob Monson. Experienced principals from across the state and post-secondary partners or other education stakeholders will facilitate the PLD in person sessions and webinars. The cost is minimal at $125.00 to the district.
Registration is still open for the 2023-24 school year.
Contact Hope Paulson at hope.paulson@state.sd.us or Rob Monson at rob.monson@sasd.org to register.