Jobs for America's Graduates
A local Jobs for America's Graduates (JAG-SD) program consists of guidance and academic support from a JAG specialist, who is an employee of the school district. These specialists provide the cornerstone of success – support for JAG students to attain graduation with college and career readiness.
Along with solid academic support, the program provides students competency-based leadership and employability skills, therefore increasing their chance for success as they transition after graduation to full-time employment, higher education opportunities or other career paths.
JAG-SD supports the Department of Education's aspiration: All students graduate college, career and life ready.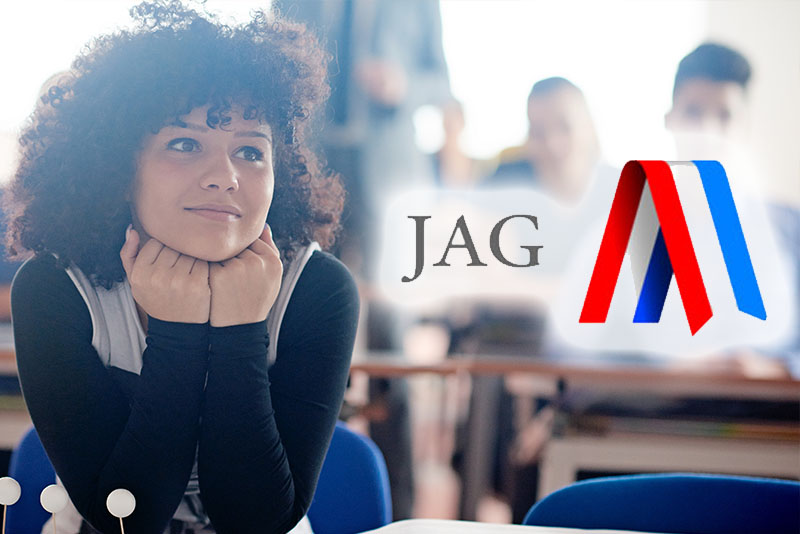 Program Overview
Jobs for America's Graduates is a state-based national nonprofit organization dedicated to preventing dropouts among young people who have serious barriers to graduation and/or employment. In more than three decades of operation, JAG has delivered consistent, compelling results – helping over 1 million young people stay in school through graduation, pursue postsecondary education and secure quality entry-level jobs leading to career advancement opportunities.
Benefits for Students
The curriculum offers students the opportunity to explore the world of work by first learning about career opportunities. Students are taught job attainment competencies like electronic search, application and resume writing, interviewing and employment testing. Students are supported in the community and encouraged when age appropriate to work part-time, job shadow or participate in internships. The state graduation rate for JAG participants is 90 percent. (JAG National Report 2017)
Students learn life skills like critical thinking, study habits, group work, handling conflict, motivation, decision making and more. The goal is to build self-esteem and self-confidence.
Students also get the opportunity to take on leadership roles through the local, state and national JAG Student Leadership Organization. They learn to commit to an organization, compete with peers and understand subordinate and leadership roles.
History of JAG-SD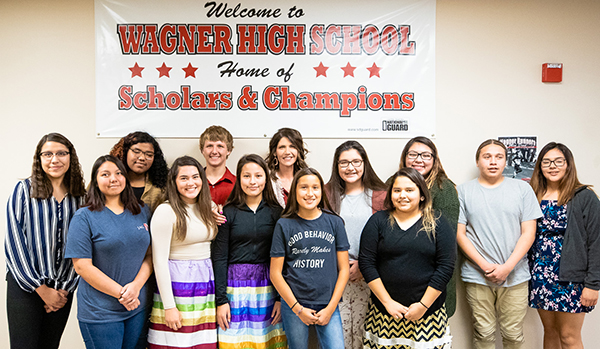 Governor Kristi Noem visited the Wagner High School to visit with students and educators about their Jobs for America's Graduates Program (JAG).
JAG-SD started in 2009 at Wagner Community Schools.
The first JAG-SD Student Leadership Conference occurred in 2014.
In school year 2017-18 in South Dakota, six high schools and two middle schools had 237 students participating in their schools' programs.
Contact
Laura Scheibe, South Dakota Department of Education, 605-773-3423 with questions.