South Dakota Head Start Collaboration Office
The creation of State and National Collaboration Offices is authorized by Section 642B(a)(2)(A) of the Head Start Act. The purpose of the Head Start State and National Collaboration Offices is to guide the work of all collaboration offices. Since 1990, the Administration for Children and Families (ACF) has awarded Head Start collaboration grants to support the development of multi-agency and public and private partnerships at the state and national levels.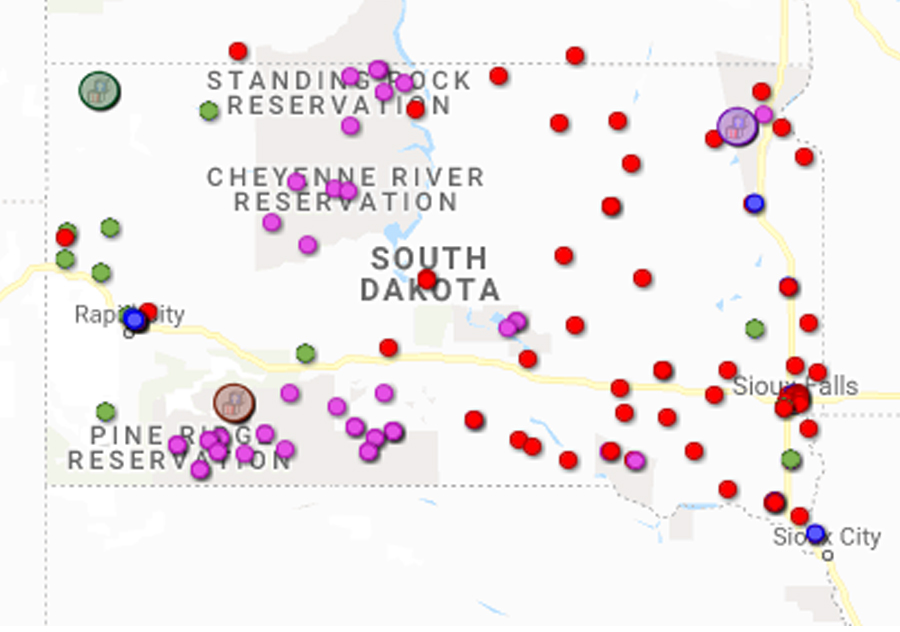 Program Overview
Head Start Collaboration Offices exist "to facilitate collaboration among Head Start agencies…and entities that carry out activities designed to benefit low-income children from birth to school entry, and their families." They provide a structure and a process for the Office of Head Start to work and partner with state agencies and local entities. Together, these partners work to leverage their common interests around young children and their families to formulate, implement, and improve state and local policy and practices.
These partnerships are intended to:
Assist in building early childhood systems
Provide access to comprehensive services and support for all low-income children
Encourage widespread collaboration between Head Start and other appropriate programs, services, and initiatives
Augment Head Start's capacity to be a partner in state initiatives on behalf of children and their families
Facilitate the involvement of Head Start in state policies, plans, processes, and decisions affecting target populations and other low-income families
Head Start provides free health, education and development services to families with young children. A federally funded program, we work with families to recognize their unique characteristics, cultural values and strengths, and offer services like:
Individualized learning
Vision, hearing and developmental screenings
Nutritious meals and snacks
Health services
Parent education
Community resource information
To find a program in your community, use the Head Start Center Locator Tool.


If you have questions, please contact Kristi Swier, Head Start State Collaboration Director, 605-773-4640.