Teachers News Archive:
Aug. 15, 2022
Proposed Social Studies, CTE standards released
Proposed standards for Social Studies and several Career and Technical Education (CTE) areas have been released. Members of the public are invited to read the standards and provide public comment.
---
Aug. 8, 2022
New leadership opportunity targets teachers
Applications are open for the new Dakota Dreams Teacher Leadership Academy. This FREE academy offers South Dakota teachers an experience-based learning opportunity to develop their leadership skills and explore administrative roles and responsibilities in schools. This opportunity is being offered by the Board of Regents and Department of Education.
---
July 1, 2022
Applications open for Statewide Mentoring Program
The Statewide Mentoring Program provides a first-year teacher access to a mentor teacher for a period of two years and participation in a summer academy following the first and second year of employment. Applications for the 2022-23 school year are now open. Mentors and new teachers who complete the mentoring program meet the credit requirements to renew their teaching certificate. Visit the Statewide Mentoring Program webpage for applications and more information.
---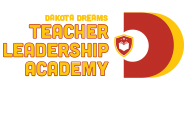 July 1, 2022
Dakota Dreams Teacher Leadership Academy to begin in school year 2022-23
The Dakota Dreams Teacher Leadership Academy will offer eligible teachers a year-long, experience-based learning opportunity to further develop their educational leadership skills. Submit your intent to apply to receive more information.
---
July 1, 2022
Complete survey to help inform K-5 STEM initiative
The South Dakota Department of Education seeks input from K-5 teachers to gauge levels of STEM-focused instruction in South Dakota classrooms. Your feedback will help the department determine effective pathways to facilitate STEM-related instructional activities and resources in districts across the state.