Multi-tiered System of Supports
A Multi-tiered System of Supports (MTSS) is a continuous-improvement framework in which data-based problem solving and decision making are practiced across all levels of the educational system for supporting students. To ensure efficient use of resources, schools begin with the identification of trends and patterns using school-wide data. Students who need interventions beyond what is provided universally for positive behavior or academic content areas are provided with targeted, supplemental interventions delivered at increasing levels of intensity.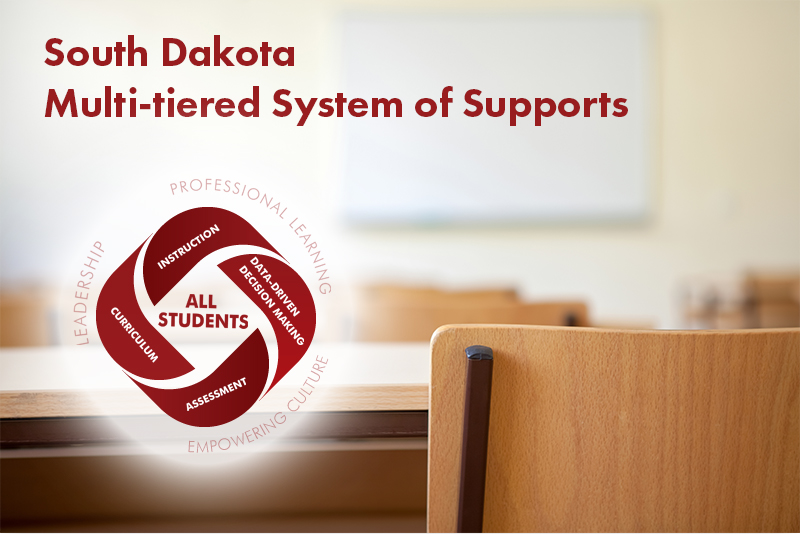 Contact the SD Department of Education's Special Education Office with questions at (605) 773-3678.