State Performance Plan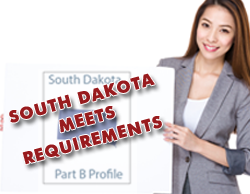 The Individuals with Disabilities Act (IDEA) of 2004 requires all states to have in place a State Performance Plan (SPP) that evaluates the State's efforts to implement the requirements and purposes of IDEA and describes how the State will improve student performance/achievement.(See US Dept. of State Performance Plans) The SPP describes how each state will improve results for students and comply with the IDEA. It is a six-year plan covering FFY 2005-2010, with annual performance reports each February through which the state will report on its progress in meeting the targets established in the SPP.
Indicators
Below you will find information to be used for each indicator. Please check back periodically as this site will be updated as new materials are created.

This page will become the access page for the public reporting of the SPP indicators for the state and districts.



State Performance Plan Indicator Technical Assistance: Full Version


Indicator 1 - Graduation Rate

Indicator 2 - Dropout Rate

Indicator 3 - Participation/Performance on Assessments

Indicator 4 - Rate of Suspension and Expulsion

Indicator 5 - Placement of Children Age 6-21

Indicator 7 - Preschool Outcomes

Indicator 8 - Parent Involvement

Parental Involvement Survey Results

Indicator 9 - Racial/Ethnic Disproportionality

Indicator 10 - Racial/Ethnic Disproportionality by Disability

As of July 1, the Indicator 11 and 12 spreadsheets for the 17-18 reporting period will only be available for district tracking. You will not be able to upload spreadsheets after the 16-17 reporting period and you will be required to enter data directly into Launchpad.

As of July 1, 2017 the Indicator 11 and 12 spreadsheets will no longer be available. Districts will be required to enter data directly into Launchpad.

Indicator 13 - High School Transition
LEA Public Reporting
Federal Regulations state each State Education Agency (SEA) will publicly report on the performance of each Local Education Agency (LEA) through a Special Education State Performance Plan(SPP). Click on the school district link below for their performance data information.

Note the following:

• LEA information is based on data in 2015-2016 except for Indicator 1, 2, 4A, 4B, 9 and 10 which is based on the 2014-2015 school year.
• N/A means Not Applicable, the district was not required to participate in the data collection during the identified year; no students fit the category.
• X means any rate that is based on a numerator of fewer than 10 students.









Contact
If you have questions, please contact the Special Education Office at the South Dakota Department of Education at 605-773-3678.