State Performance Plan
The Individuals with Disabilities Education Act (IDEA) requires each state to develop a state performance plan/annual performance report (SPP/APR) that evaluates the state's efforts to implement the requirements and purposes of the IDEA and describes how the state will improve its implementation. The SPP/APRs include indicators that measure child and family outcomes and other indicators that measure compliance with the requirements of the IDEA.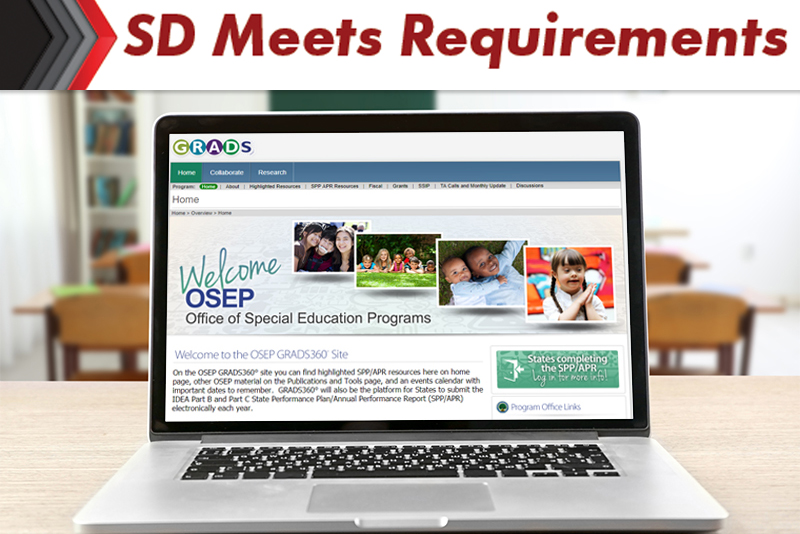 Indicators
Below you will find information to be used for each indicator. Please check back periodically as this site will be updated as new materials are created.
This page will become the access page for the public reporting of the SPP indicators for the state and districts.
Indicator 1 - Graduation Rate
Indicator 2 - Dropout Rate
Indicator 5 - Placement of Children Age 6-21
Indicator 9 - Racial/Ethnic Disproportionality
Indicator 10 - Racial/Ethnic Disproportionality by Disability
LEA Public Reporting
Federal Regulations state each State Education Agency (SEA) will publicly report on the performance of each Local Education Agency (LEA) through a Special Education State Performance Plan(SPP). Click on the school district link below for their performance data information.
Note the following:
LEA information is based on data in 2021-2022 except for Indicator 1, 2, 4A, 4B, 9 and 10 which is based on the 2020-2021 school year.
N/A means Not Applicable, the district was not required to participate in the data collection during the identified year; no students fit the category.
X means any rate that is based on a numerator of fewer than 10 students.
If you have questions, contact the South Dakota Department of Education's Special Education Office at 605-773-3678.